This post is Sponsored by CVS but my opinions are 100% my own!
Today is Teacher Appreciation Day and lots of schools are celebrating all week-long, including our school. We are fortunate to live in a great community with a fabulous school and we have some great teachers.   My girls are happy to go to school every single day and the teachers make the school a fun place every day.  I'm grateful for that!
Our PTA is very active in giving the teachers what they need to create an environment that is conducive to learning and as a parent, that means a lot to me.    I'm also very active in the PTA as well and while it can be demanding at times, it's all worth it because it's for the kids.
Each day this week we have something fun planed for our teachers and it all began yesterday when they arrived at school to see this…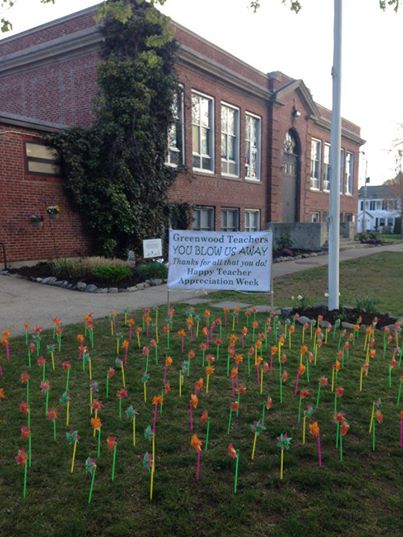 Because I'm in California this week I wasn't able help with Teacher Appreciation week but our PTA was at the school at 5:30 am to make sure they had ample time to get all the pinwheels in before anyone arrived.  Doesn't it look so pretty?
This morning the PTA presented each teacher with a bag of goodies for their classroom in honor of Teacher Appreciation Day.  The bags contained products donated from CVS/Pharmacy of supplies for their classroom.  CVS sent me all the goodies to fill their bags and is a great place to stop into this week to grab something for your teacher.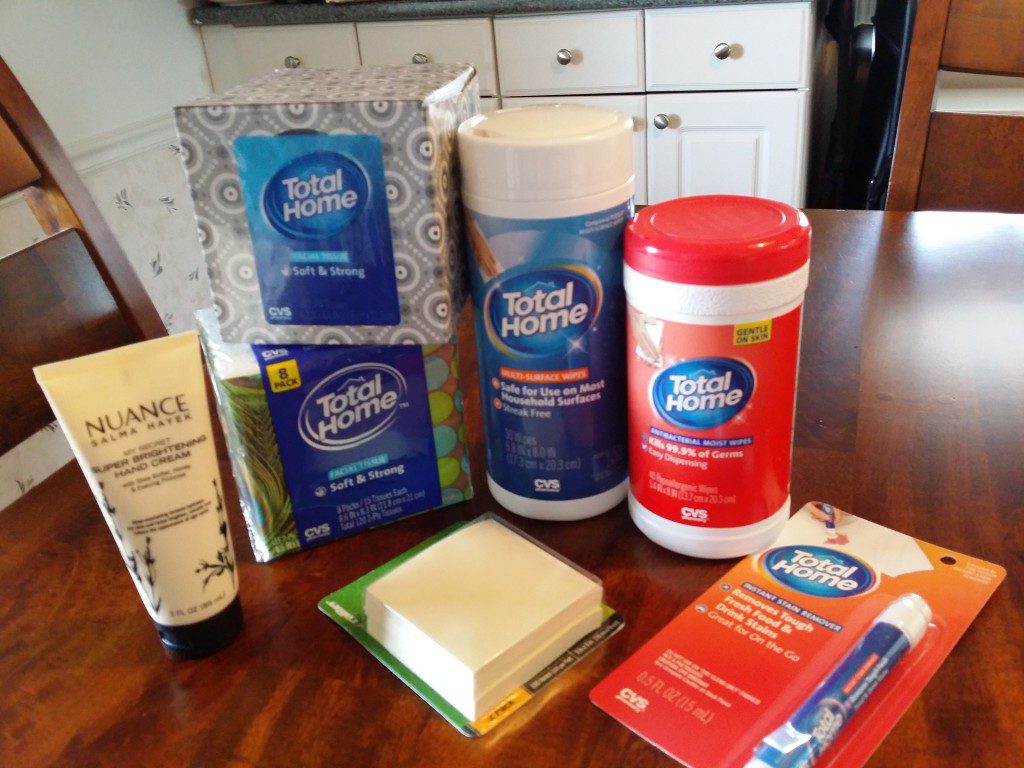 Lots of teachers need to purchase their own supplies including tissues, pens, paper, post-its.  You name it they probably buy it with their own money.  There are a lot of out-of-pocket expenses for teachers that we can easily help them with, without breaking the bank.  School supplies aren't just for the beginning of school, they need to be replenished through the school year.  CVS is a great place to grab these items for the teachers in your lives to not only do something good for the teachers, but you'll also be racking up rewards since with ExtraCare, you earn 2% back for nearly every dollar spent, even if something's not on sale.
CVS has a line of products that not only work well, they cost less than the national brands.  Total Home is one line that has a lot of things teachers can use in the classroom.  It won't cost you a lot but it will save them a lot!
The PTA picked up some great reusable insulated bags and filled them with goodies and they each got one this morning.  I wasn't there to give them to them since I'm traveling this week but my guess is they loved the bags!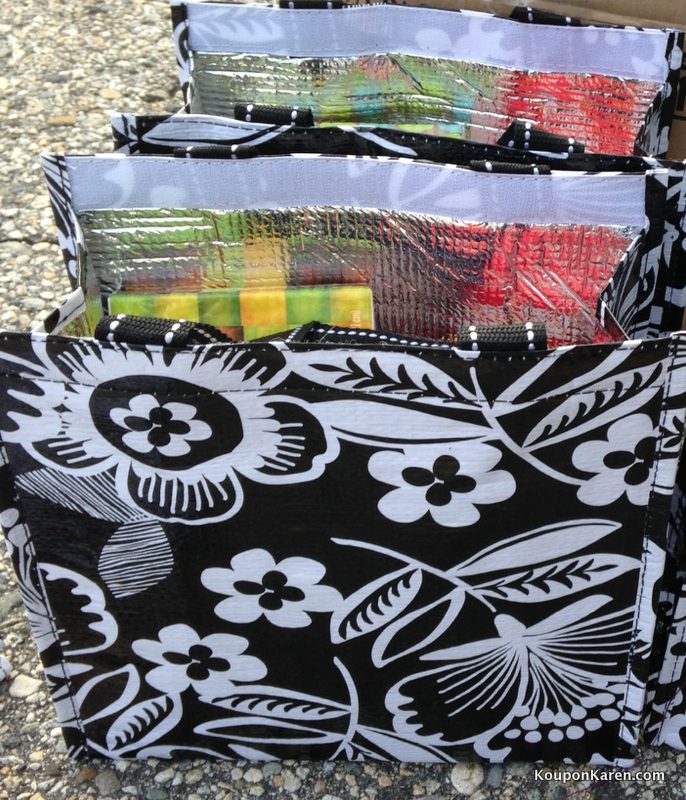 So stop by CVS this week and pick up a few things for your child's teacher.  I can guarantee you'll find something useful and they will really appreciate it.  Just a little way to show them how much they mean to you!