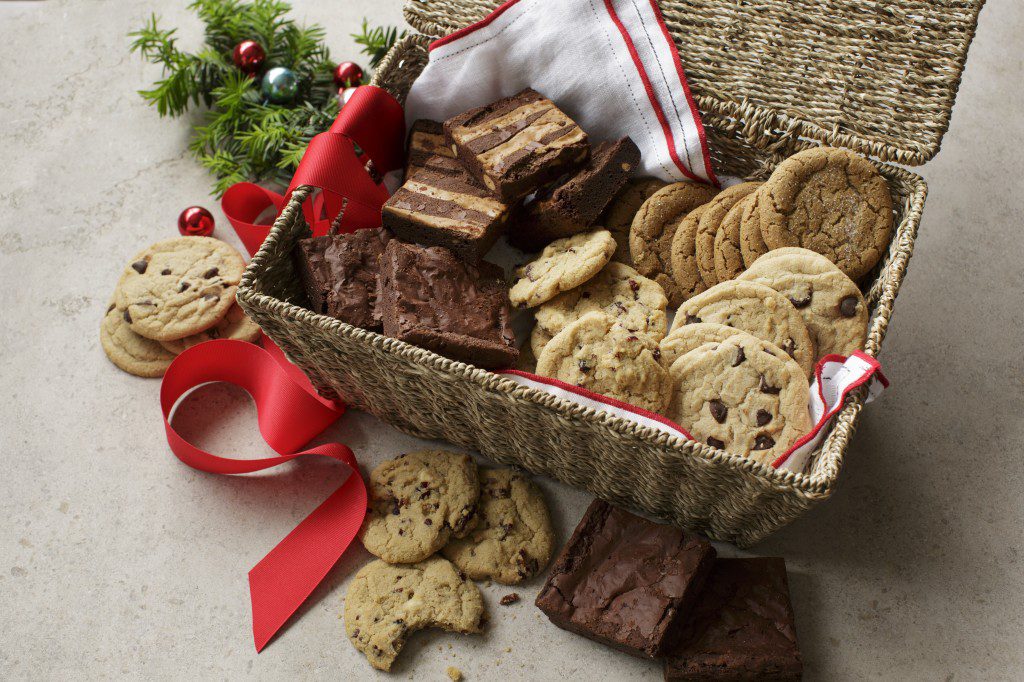 This post is Sponsored by Dancing Deer but my opinions are 100% my own!
This year, your holiday gifts can make a difference with Dancing Deer Baking Company's Sweet Home line of gift baskets.  For each cookie and brownie arrangement purchased, the company donates 35% of the retail price to scholarship programs through One Family Inc. to help homeless and at-risk parents further their education. Each basket comes with one or more individually wrapped Sweet Home cookies, along with a story about the effects of homelessness and how One Family Inc. works to prevent it
The Sweet Home Project Line
Sweet Home Winter Holidays Gift Box – $29.99

Say Happy Holidays or Merry Christmas with Dancing Deer's Award-Winning Molasses Clove cookies (8), Chocolate Chunk brownies (4), Peppermint Trees (12), and Sweet Home Cookie.
Sweet Home for the Holidays Gift – $44.99

Each whimsically decorated house-shaped box contains 16 cookies and 8 brownies including Molasses Clove (8), Triple Chocolate Chip (8), Chocolate Chunk brownies (4) and Caramel Sea Salt Squares (4). Also included is one artfully packaged Sweet Home cookie.

Sweet Home Premium Holiday Crowd Pleaser Gift Baskets – $109.99

This abundant collection of gourmet baked goods is hand-packed into two rich burgundy seagrass baskets. Gift includes 8 each of our chewy and soft Molasses Clove, Snickerdoodle, Triple Chocolate Chip and Cranberry Orange cookies, 4 each of Chocolate Chunk, Caramel Pecan, Peanut Butter and Cappuccino brownies, a Chocolate Espresso cake (serves 4-6) along with 20 Gingerbread Folk, a bag of Chocolate Sea Salt Stars, and 2 Sweet Home cookies.
I love when companies give back when we make a purchase.  So not only could you send someone a really nice gift for the holiday that is yummy (we know for a fact because we've had their cookies and brownies before) but you can also help someone else with your purchase.  35% of the retail cost is a nice chunk of their profits and for such a good cause.
Dancing Deer The Premium Christmas Bakery Gift
Dancing Deer sent my family some cookies and brownies for us to try so we could tell you just how good they are.  I've worked with them in the past and I've even gifted these treats to friends during the holidays and they've always come well received. This time was no exception.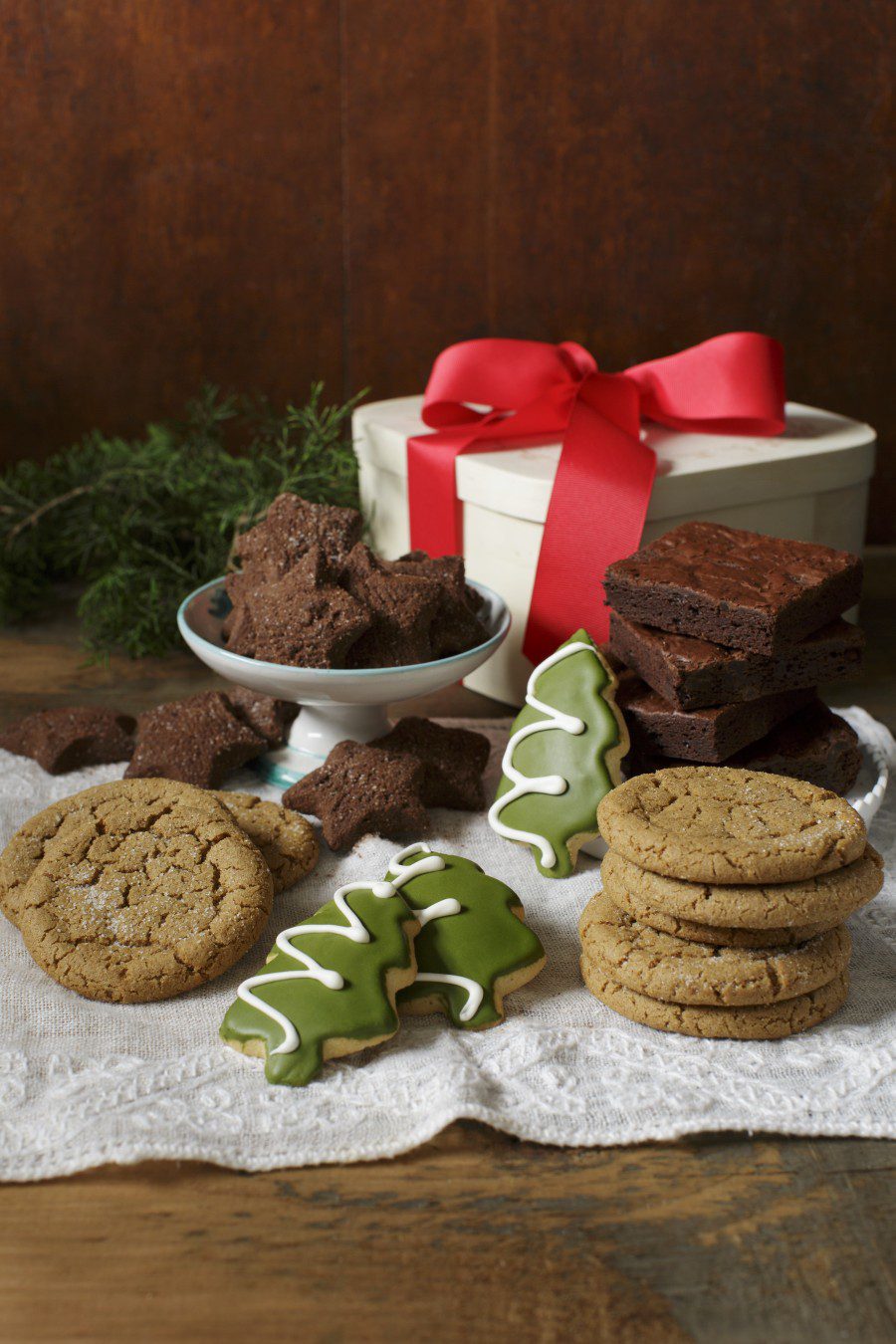 We received the Premium Christmas Bakery Gift which has a nice mixture of their products with a healthy dose of chocolate in a handsome woven basket.   This mixture includes 4 of "America's Best" Chocolate Chunk brownies, 8 award-winning Molasses Clove cookies, 12 festive Chocolate Sea Salt Star shortbreads, and 3 hand-decorated Christmas Tree cookies.  Packed with love in a rich burgundy seagrass basket with a toggle tie.   The basket is perfect to reuse after you've enjoyed the cookies.
The cookies and brownies are wrapped well and super fresh when opened.    They taste homemade and the girls especially loved the brownies!!!
The Premium Christmas Bakery Gift costs $44.99 and absolutely delicious!!
Disclosure: I received a Free product for review. My opinions are 100% mine.