This post is Sponsored by Dancing Deer but my opinions are 100% my own!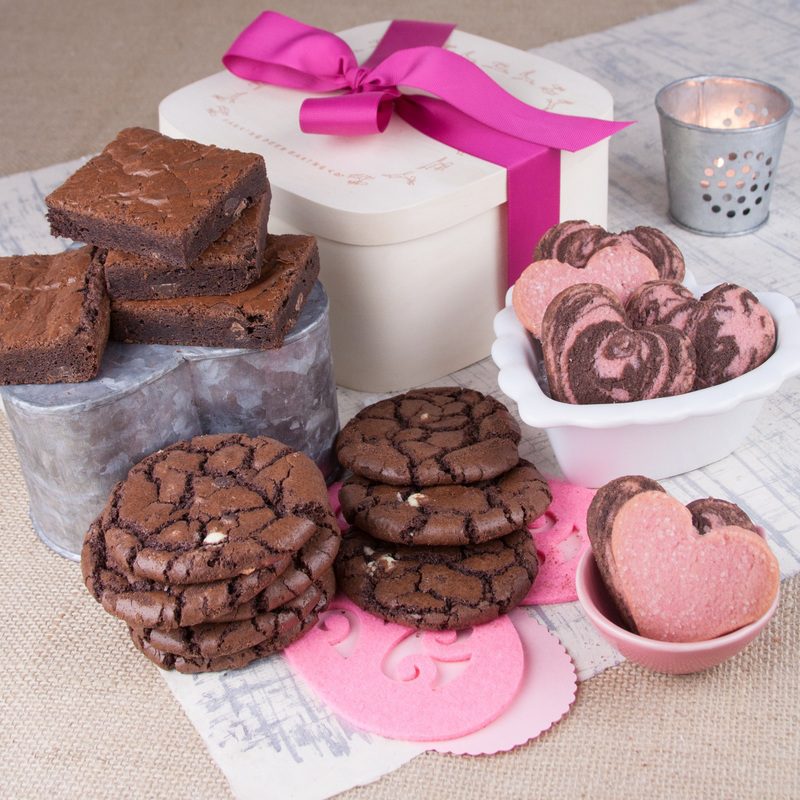 Those look delicious, right?  Considering sending someone Dancing Deer Valentine's Day Goodies this month.  I assure you, they will love them!!!
Sometimes our loved ones are across the country, which makes it harder to not only see them but to show them how much we appreciate them.  Just because someone isn't in your everyday life,  doesn't mean they aren't important.   My best friend lives about 3 hours from me but we talk on an almost daily basis.   There are some days I wouldn't know what to do if I couldn't talk to her.  She's a great listener, she always has my back and always takes my side!  She knows me so well that sometimes I don't even have to say much, and she knows exactly what I need to hear.  She's a great friend and I appreciate her friendship more than she probably even knows.
But I only see her a handful of times a year because we both have small kids and we can't always get together because of the distance.  So occasionally I like to send her a little something to show her how much I care and respect her friendship.  And sometimes that is something yummy from a place like Dancing Deer.
Dancing Deer Valentine's Day Goodies
Dancing Deer products are Scratch-baked in small batches with the finest ingredients available.  You can purchase their yummy treats online, and they are a delicious way to say "I love you" to anyone from grandparents to best friends.
We received a delicious package in the mail last week and I'm happy to report, they are all gone – in other words, they were delicious and we gobbled them down.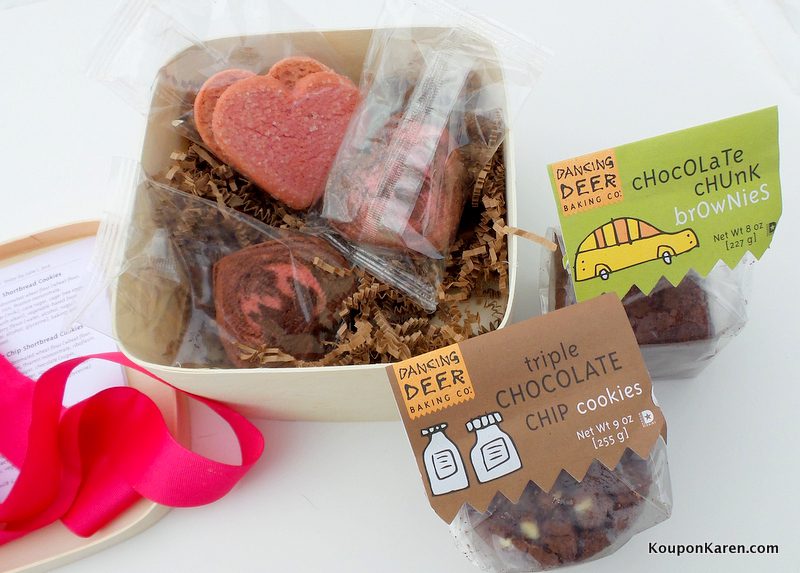 The Chocolate Raspberry Sweetheart Gift

Treat all your loved ones to this heavenly blend of chocolate and raspberries. This mouth-watering assortment contains six Raspberry and Chocolate Raspberry tender and buttery shortbread hearts, four award-winning Chocolate Chunk brownies, and eight Triple Chocolate cookies. All are packaged in a wooden Shaker-style gift box tied with fuchsia grosgrain ribbon. A perfect way to send your love across the miles.
This isn't the first time we've had their brownies – they are my absolute favorite and they definitely taste FRESH and like I just made them.  Well not really ME because my brownies aren't that good, but you know what I mean.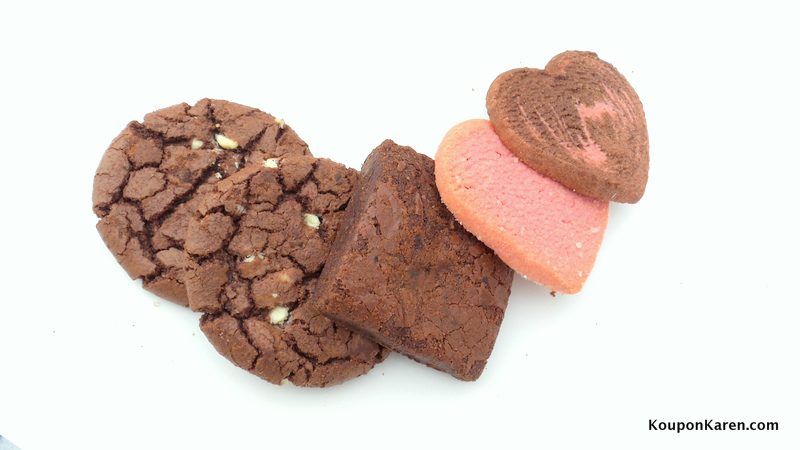 The Triple Chocolate Cookies were a HUGE hit and so rich.  Again, these tasted fresh made and you'd never know they came in the mail!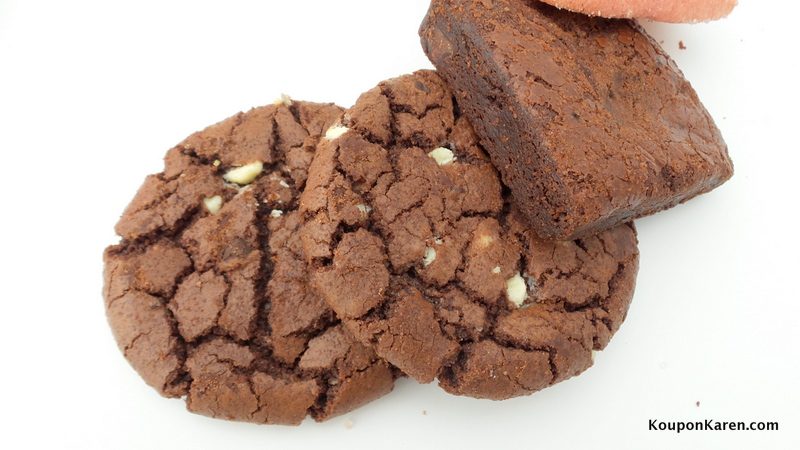 Just in case you wanted to see them up close.  Just looking at this picture I can almost taste them!  The brownies are also great warmed slightly with a scope or two of Vanilla Ice cream on top!  YUM!
This basket is great for Valentine's Day for anyone you care about.  It would be well received, trust me!  And it comes packaged in a nice box with a pretty red bow, so it's very gift-worthy.  Or just buy it for yourself, it's up to you!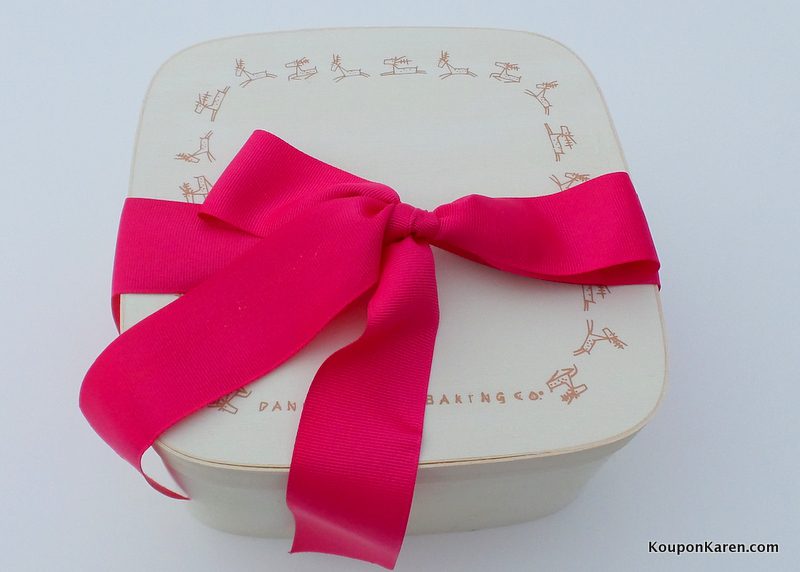 Dancing Deer has a nice variety of gifts to send including Gluten Free options!
Head on over to DancingDeer.com and pick something out before it's too late.  But then again, even after Valentine's Day, they will still taste great!
Disclosure: I received a Free product for review. My opinions are 100% mine.