Product Name: Dermalogica Multivitamin Power Recovery Masque
Product Information:  An ultra-replenishing, antioxidant rich masque that helps rescue stressed, aging skin. Apply after cleansing as a revitalizing remedy for dulling, dry, dehydrated, lackluster, photodamaged skin. Botanicals help soothe and calm stressed skin while vitamins A, C and E help repair damaged, aging skin. Formulated without artificial fragrances and colors.
How To Use the Dermalogica Masque
Apply generously to cleansed face and throat, avoiding the eye area. After 10 to 15 minutes, gently yet thoroughly rinse with warm water. Apply once per week or whenever the skin requires a soothing remedy. Follow with Dynamic Skin Recovery SPF30 or prescribed Dermalogica Moisturizer.
Product Price: $48.00
Purchase Information: Online at Dermalogica.com.
My Thoughts: While I was in NYC this summer for BlogHer I attended an event at the Dermalogica Academy and while there I received a MicroZone® treatment. It was a quick 'facial' and it was wonderful. They did it in a quiet, darkened room and the smells were just as relaxing as the procedure. My skin felt great and soft and fresh afterwards. I really should do that more often.
I walked out of there with some products I could use at home and then they sent me the Power Recovery Masque earlier this month as well. All the products I've used from Dermalogica have made my skin feel so great but one thing I really like about them is they have a really nice, pleasant scent to them. I'm all about scents when using skin products and if I don't like the scent, I won't use the product.
The Power Recovery Masque was super easy to use and you only need it about once a week so one tube will last you a while, it's well worth the cost. After you wash your face, you apply the masque generously to you face and neck, avoiding your eyes. It's like a very nice face cream – and what I mean by nice is it's not too thick, not too thin and glides over your face when you apply it. Plus it has a nice refreshing smell to it.
You leave the masque on for about 10-15 minutes. I wasn't sure if it was going to harden on not but it didn't. It also didn't absorb completely into my skin. I then rinsed it off with water and used a wash cloth to get the remaining off my face.
My face felt smooth and refreshed. And the next morning it was still smooth and refreshed! I love this masque and will continue to use it at least once a week especially through the winter.
Want to try it?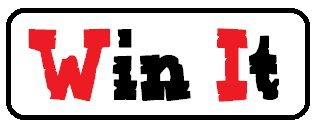 (1) Koupon Karen reader will win a Dermalogica Multivitamin Power Recovery Masque

To enter the giveaway, use the rafflecopter widget below. You can now sign in with Facebook and it will remember you each time you enter another rafflecopter giveaway. Of course Facebook is in no way associated with this giveaway, the people of rafflecopter just want to make it easier for you to enter giveaways now.
As a reminder, comments left on Facebook or Twitter will not be included.
Disclosure: I received a Free product for review. My opinions are 100% mine.