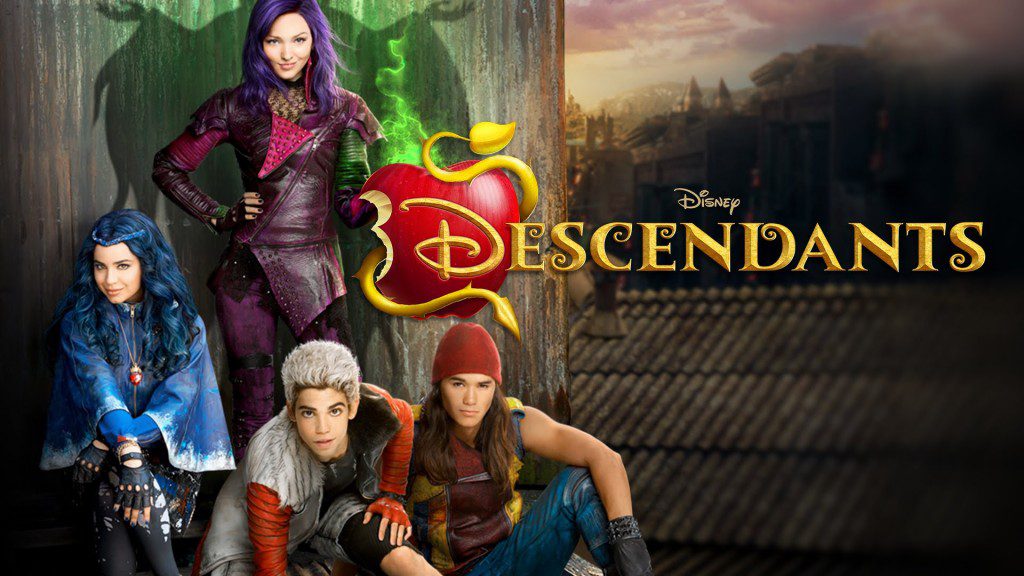 Disclosure: I received an all expense paid trip to Los Angeles California for the #DescendantsEvent and #AntManEvent Press Junket.  All opinions are my own and were not swayed by any outside sources!
When I first heard we'd be interviewing Kenny Ortega, I had no idea who he was so of course, I looked him up!  I was pretty surprised I hadn't heard his name before because I've watched a lot of the shows he's worked on and so have my girls!  This guy has talent and he's worked with some amazing actors and actresses.   He's mostly known for directing movies like High School Musical 1 and 3, Hocus Pocus, Michael Jackson's This is It and if you are in my age group you may remember Xanadu?  Yeah Kenny worked on that too!
His list of TV directing work is pretty impressive too. Some shows include Ally McBeal, Grounded for Life, Chicago Hope, and Wasteland.  He also produced a few times as well included the XIX Winter Olympics Opening Ceremony in 2002.  Kenny is normally behind the scenes but in 1998 he made a rare appearance on-screen as Ellston McCool in Chicago Hope.
Director Kenny Ortega Talks about Disney's Descendants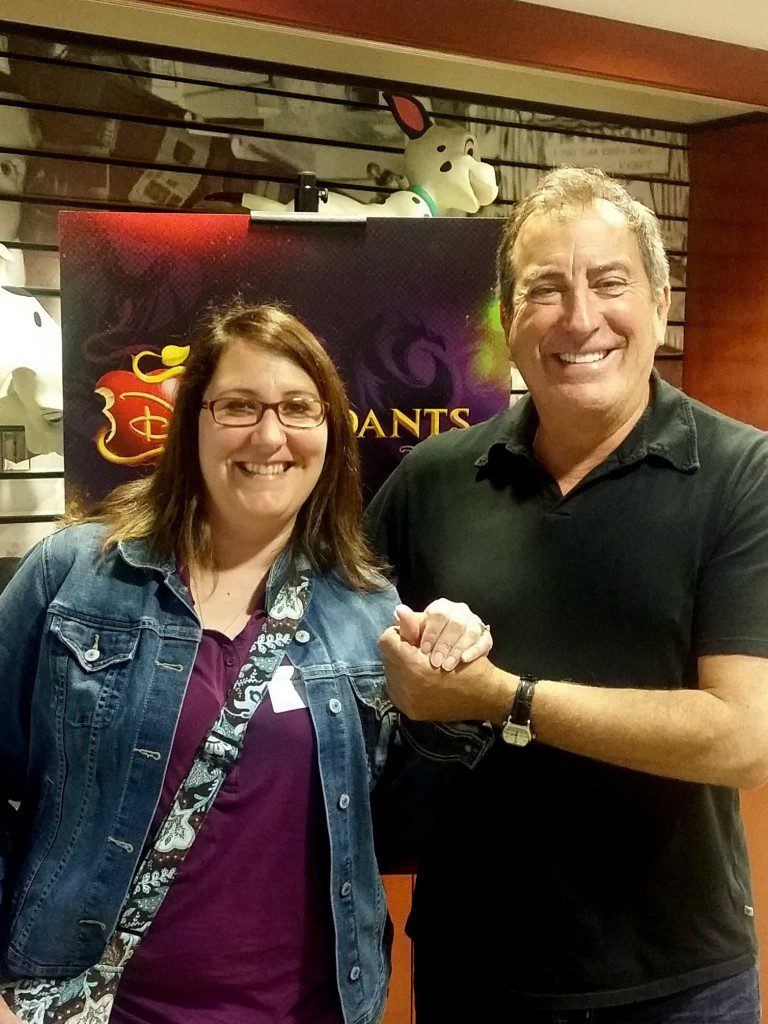 His most recent work was directing Descendants, a Disney Channel TV Movie which will premiere on July 31, 2015.   While in LA last month we had the chance to sit with Kenny and get to know him a little better.  Can I just tell you that I could have listened to him all day long!  He was super nice and seemed to enjoy being with us as we were with him.  The stories he told about his career and the way he talked about working with the cast of Descendants… let me just say that this guy loves what he does and it shows!
Kenny talks about finding Inspiration
Kenny Orgeta has worked on a lot of varied projects… so what inspires him from one thing to another?  Kenny told us that Gene Kelly told him something years ago that has helped him get inspired ever since.  He said "[Gene Kelly] used to say to me that there needs to be a reason at the center of your ideas that motivates all of your work and so that [inspires me] and things that I shared with Michael Jackson and other amazing people that came into my life as mentors and teachers and friends."  He went on to tell us that when he reads a script or is pitched with an idea he's looking for "an idea for those things that live in the center of the big picture that move me, that motivate me, that excited me and they give me purpose and reason to get up and go to work every day and to have ideas. And so when music and dance become part of the storytelling it's fairly simple for me when you can turn a page and there's a reason for it to exist. Part of my work is already accomplished – the writer has the characters go from here to here and this is what happens in between. Now you wanna develop a musical number that helps you achieve that and that not only goes for the lyrics but the feel of the music, the style of the music and what those and how the staging or choreography would be designed."
Kenny Talks about how excited he was to work on Descendants & with the Cast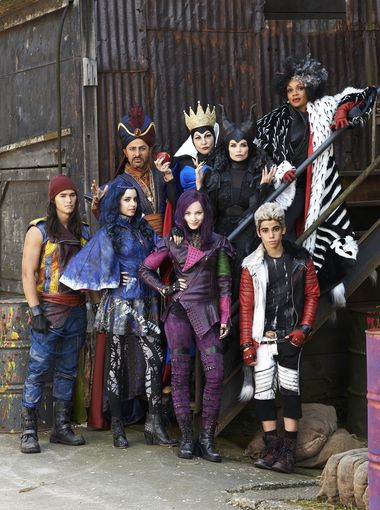 Descendants isn't your typical fairytale Disney movie.  But it does include some of the fairytale characters, but ones that don't normally get the spotlight.  This movie is about the children of some of the evil villains, you know the lesser liked people in the old classics – Cruella De Vil, Maleficeny, the Evil Queen and Jafar.  Kenny was very excited to be able to be a part of Descendants, working with what he describes as "magnificent Walt Disney characters" and  he loved being able to "play with these iconic heritage characters and their offspring to develop brand new characters for Disney."  He told us that Gary Marsh had been waiting for a chance to work with Kenny again ever since High School Musical.   When he sent Kenny a copy of the script, he was blown away by it and immediately knew he wanted to be a part of it.
They spent five months looking for the cast of Descendants in Great Britain, Canada, Australia and across the United States.  Some of the cast had never even danced before.  But Kenny didn't see that as a problem.  He said "they wanted to be challenged and they were brave and courageous kids."  He went on to tell us that in all three High School musicals they even used real sports players in their dance since they incorporated sport into choreography.    They mixed the baseball and basketball players with dancers!
The kids on Descendants were given dance class, private tutoring and the dancers became mentors for the actors.   This gave them an advantage to learn about 10 times faster than they may have.  He especially spoke of Dove and her lack of dancing before this movie.  He said "Dove went from being a none dancer to being able to attack the movement as ferociously as anybody in the room. That takes not only focus and determination but a lot of bravery.  We had some brave kids working on this movie."
About Descendants
In a present day idyllic kingdom, the benevolent teenaged son of the King and Queen (Beast and Belle from Disney's iconic "Beauty and the Beast") is poised to take the throne.  His first proclamation:  offer a chance at redemption to the trouble-making offspring of Cruella de Vil, Maleficent the Evil Queen and Jafar who have been imprisoned on a forbidden island with all the other villains, sidekicks, evil step-mothers and step-sisters.  These villainous descendants (Carlos, Mal, Evie and Jay, respectively) are allowed into the kingdom to attend prep school alongside the offspring of iconic Disney heroes, including Fairy Godmother, Sleeping Beauty, Rapunzel and Mulan.  However, the evil teens face a dilemma.  Should they follow in their nefarious parents' footsteps and help all the villains regain power or embrace their innate goodness and save the kingdom? 
The Cast of Descendants
Dove Cameron who is mostly known for Liv and Maddie plays Mal, Maleficent's Daughter (Played by Kristin Chenoweth) – "Filming "Descendants" was some of the most fun that I've had in my entire life. It was the most incredible and magical cast and crew. Kenny Ortega is a genius. All of my costars are absolutely talented and magnificent, and everybody was handpicked so specifically. They're all my heroes, and I really hope that we get to work more together."
Cameron Boyce who is mostly known for his role in Jesse and the New Gamer's Guide to Just About Anything, plays Carlos son of Cruella De Vil (played by Wendy Raquel Robinson) – "The experience was amazing. We worked with Kenny Ortega, and Vancouver, Canada is beautiful. We had a really great time. The cast was really close. We spent a lot of time together just hanging out, and we were a really tight knit group."
Booboo Stewart who is known for his work on X Men and Twilight, plays Jay the son Jafar (played by Maz Jobrani).  Kenny told us he came back eight times to audition.
Sofia Carson is a new face and she plays Evie the daughter of The Evil Queen (played by Kathy Najimy).  She's a great actress and I hope to see more of her!
What's Next for Kenny Ortega?
Before we ended our interview, we asked Kenny Ortega if he could work with anyone next, who would it be? He listed some amazing talent like  "Meryl Streep. Janet Jackson, Bruno Mars, George Clooney and I would love to work with Christian Bale again. There are a lot of people, a lot of people out there. There's so much talent in the world, Broadway talent."  Boy ain't that the truth!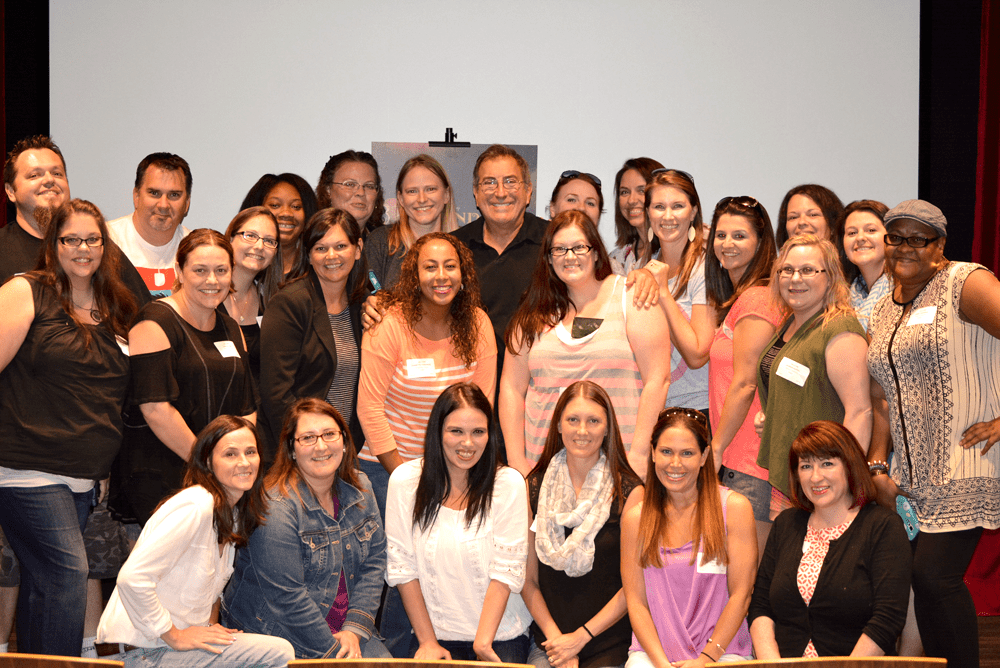 The Descendants premieres on The Disney Channel July 31, 2015.  I can't wait for you to see it!