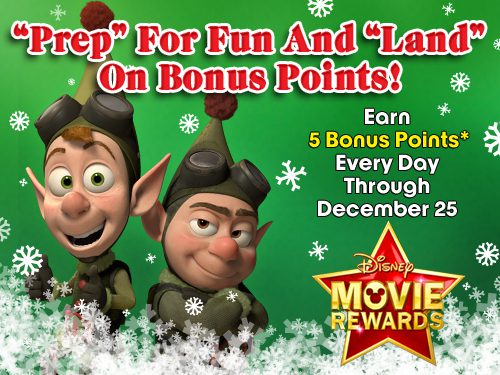 Make sure you get your 5 points for today, 12/14/11.
Disney Movie Rewards  members can earn 5 points daily today through Christmas Day! Just visit ABC Family's 25 Days Of Christmas home page, and click on the Disney Movie Rewards logo – it's that easy!

The Fine Print: Codes posted Monday through Thursday are valid 9:00 a.m. PT – 8:59 a.m. PT. Codes posted Friday are valid 9:00 a.m. PT through the following Monday 8:59 a.m. PT. Limit one code per member account per day. Must be a Disney Movie rewards members. Promotion ends 12/25/11 at 11:59 p.m. PT.