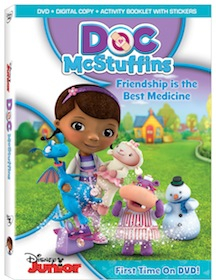 Product Name:  Doc McStuffins: Friendship is the Best Medicine DVD
Product Information:   Disney Junior's newest hit animated TV series geared to kids ages 2-7, "Doc McStuffins," will be available for the first time ever on Disney DVD and Digital Copy, August 21, 2012.  Sure to become a fan favorite with parents and kids alike, "Doc McStuffins: Friendship Is The Best Medicine" includes a DVD featuring five full length episodes, each consisting of two 11-minute stories, a Digital Copy of the episodes – perfect for kids to watch anytime, anywhere – and also comes packaged with Doc's special Big Book of Boo-Boos with fun activities plus character and boo-boo bandage stickers.
The characters and themes featured in "Doc McStuffins" are all made to be relatable to young viewers and are designed to ease kids' trepidations about everything from a doctor's visit to removing a splinter.  Many of the stories directly address the kinds of issues that parents face with their young children when it comes to good health, hygiene and trips to the doctor's office. It's the perfect series to have on-hand and add to your home entertainment collection.
The lovable characters in the series are voiced by Kiara Muhammad as Doc; Loretta Devine as Hallie; Lara Jill Miller as Lambie; Robbie Rist as Stuffy; Jess Harnell as Chilly; Jaden Betts as Donny McStuffins; Kim Brooks as Mom McStuffins; and Gary Anthony Williams as Dad McStuffins.  The series' theme song is performed by the star of Disney Channel's hit series "A.N.T. Farm" and Hollywood Records recording artist, China Anne McClain. Created and executive-produced by Humanitas Prize and Emmy® Award-winning Chris Nee (writer on "Little Bill" and producer of "Deadliest Catch: Crab Fishing in Alaska") and directed by Emmy® Award-winning Norton Virgien ("Rugrats"), "Doc McStuffins" is a production of Academy Award® nominated Brown Bag Films (Best Animated Short Film "Granny O'Grimm's Sleeping Beauty" in 2010)  in association with Disney Channel. The Hollywood Health & Society division of the USC Annenberg Norman Lear Center serves as the series' health and medical consultants, advising on basic health issues that are relevant to young kids and families.
EPISODES FEATURED ON THE DVD:
The DVD contains five full length episodes, each consisting of two 11-minute stories, that highlight some of Doc's favorite toys.
ENGINE NINE, FEELIN' FINE! – Doc and her toys learn a lesson about dehydration after discovering that Donny's toy fire engine has run out of water.
THE RIGHT STUFF – Stuffy rips his tail and tries to hide it from Doc and the other toys and learns that anyone can get hurt – even brave dragons.
CAUGHT BLUE-HANDED – When a mysterious rash of blue spots breaks out among some of the toys in the clinic, Doc traces the "Mystery Pox" back to Donny's toy monster, Glo-Bo who had been finger-painting earlier in the day and forgot to wash his hands.  Glo-Bo is voiced by Jim Belushi.
TO SQUEAK, OR NOT TO SQUEAK – Doc helps a plastic toy duck get his voice back after his squeaker pops out.
BEN/ANNA SPLIT! – When Doc's huggy monkey doll Ben loses the velcro patch that attaches him to his sister Anna, Doc glues it back on and tells him that he will have to stay in the clinic overnight while it dries.
THAT'S JUST CLAW-FUL – Doc prescribes physical therapy for her crab bath toy Hermie after she reattaches one of his claws that has fallen off.
THE RIP HEARD ROUND THE WORLD – While dancing with Lambie, Doc accidentally rips a hole in her fur.
WALKIE-TALKIE TIME – Doc diagnoses a toy walkie-talkie with "Staticosis" and helps find his missing antenna so he can communicate clearly again.
DARK KNIGHT – During a sleepover with all of her toys, Doc discovers that Sir Kirby is afraid of the dark and prescribes a night light to cure him of the "Dark Willies."
HALLIE GETS AN EARFUL – When Hallie is having trouble hearing, Doc gives her a hearing test and realizes that she has extra cotton stuck in her ears.
My Thoughts:  We have our own Doc McStuffins in our house!!  My 5 year old is a big fan, and has been since she watch the first episode!  I call her Doc McAllison and she loves it.  She was so excited to not only receive the DVD which also came with a Digital Copy for mom's iPad, but they also sent her some Doc McStuffins play stuff so she could play Doc McStuffins.  She couldn't wait to get home and put it all on!
She immediately pulled out her animals to give them all check ups.  Of course her favorite Zebra got the best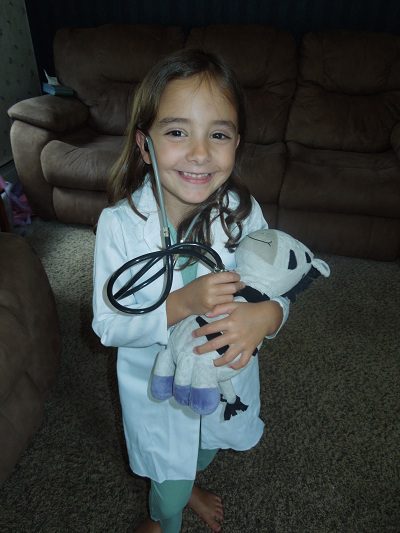 check up possible.  I listened to her while she played and she was reiacting the show and doing the things that Doc does like giving hearing tests, checking their temperture and listening closely to their hearts.  It was really cute.
Then later on she watched the DVD with her sister (who is a closet fan, she hates to admit it out loud because it's for kids – after all she's almost 8! LOL)
I love that that they have 10 episodes on this DVD and the digital copy comes in real handy for on the go rather than lugging the DVD with us.   I watched a few episodes with her and I love the way Doc is so helpful and the compassion that she shows to her 'patients'.  Good qualities for kids to learn from the shows they are watching.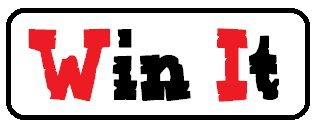 (1) Koupon Karen reader will win a copy of Doc McStuffins: Friendship is the Best Medicine on DVD!

To enter the giveaway, use the rafflecopter widget below. You can now sign in with Facebook and it will remember you each time you enter another rafflecopter giveaway. Of course Facebook is in no way associated with this giveaway, the people of rafflecopter just want to make it easier for you to enter giveaways now.
As a reminder, comments left on Facebook or Twitter will not be included.
Disclosure: I received the same prize as the winner for review. My opinions are 100% mine.