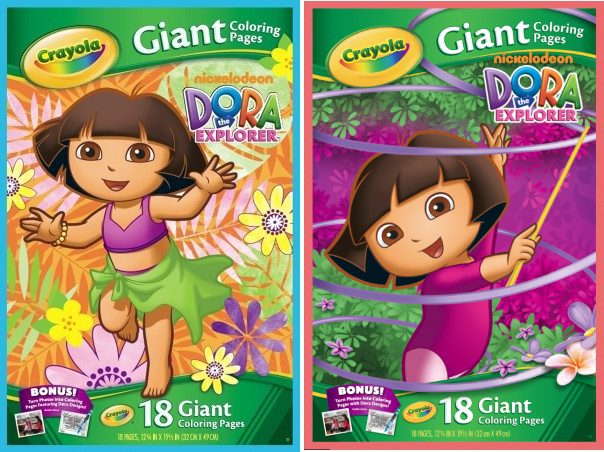 Both my girls love to color, draw, write and make crafts.   And my youngest still loves Dora.  So put her on some giant coloring pages and you have a happy little girl!  I love these big books because it makes coloring time last so much longer and more fun.  We rip out a page and she settles in on the floor just coloring away.  They are also great to take with us when we go to grandma and grandpa's house.  When she does that Grandpa will usually color with her, and it's really cute!
About Dora Giant Coloring Pages
Giant Coloring Pages let kids use their imaginations for BIG coloring adventures! Features 18 scenes of Dora the Explorer and friends! Great with Crayola Crayons, Markers or Colored Pencils.
These sell for about $4.99 a book which isn't bad considering it at least covers as much as about 4 or more books each!
Disclosure: I received a Free product for review. My opinions are 100% mine.