This is a sponsored campaign with Mums the Word Network and Qmee.  All opinions are my own.
We are all looking for ways to make a little extra money, but we don't all have time for extra jobs.   You may have heard from friends that they do things online to earn some money.   There are a lot of legit ways of earning online and there are lot of scams too.  I like to point out the legit ones when I can to help all my readers as much as I can.
If you are online a lot then you can probably earn a little extra money doing things you are already doing – like searching!  I want to share with you a app I was recently asked to review.  It's called Qmee and it's so simple to use that we should all be using it!   It's not for your phone it's for your computer.  If you like to search on google, yahoo or bing then once you install this app on your computer (which is free) and you make relevant searches, you'll have the option to earn cash by clicking on the Qmee searches which will appear in the sidebar like this…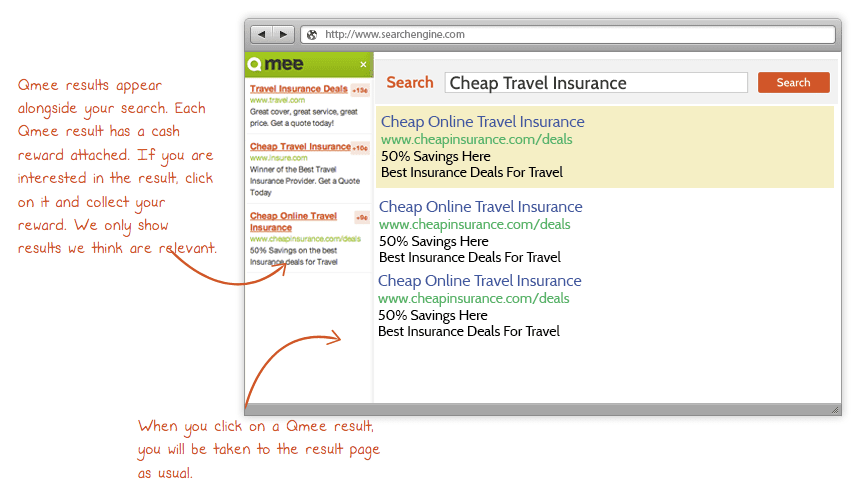 The amount you'll earn will be displayed next to the searches.  If you choose to click on the results that Qmee offers you, then you'll earn that money.   Just click the link and you'll be directed to the page as you would from any other search engine.  It's that easy.  You may not always see results from Qmee so don't think it's not working.   Qmee will only display results when there is an opportunity to earn from them.
You can check your balance and cash out for paypal whenever you'd like in your Qmee account.
To sign up just head to the Qmee website and click on sign up on the top right hand corner.  You can create an account or sign in using your social media accounts like Twitter and Facebook to sign up quickly.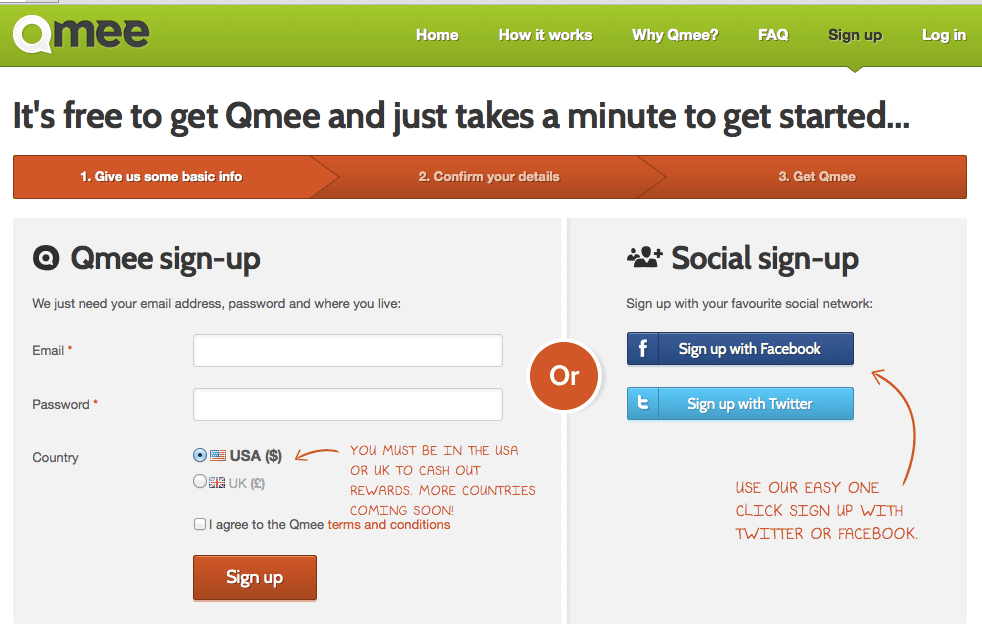 Either way, you'll need to click a link in your email to activate your account.  You'll be asked to install the software on your computer.  This is how Qmee will be able to give you results.  It's actually a program that will attach to your browser.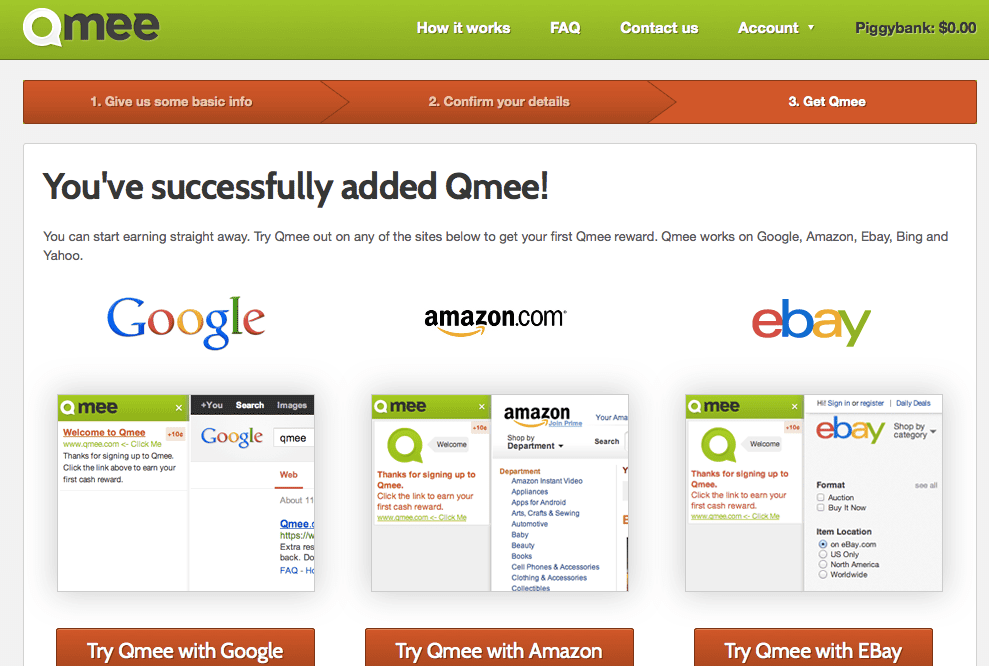 Once you've completed all that you'll be able to begin searching on Google, Amazon, Ebay,  Yahoo or Bing and earn some money for your searches.
Still not convienced it's that easy?  Watch this video: