This shop has been compensated by Shaws. All opinions are mine alone. #AStockUpSale #Shaws #CollectiveBias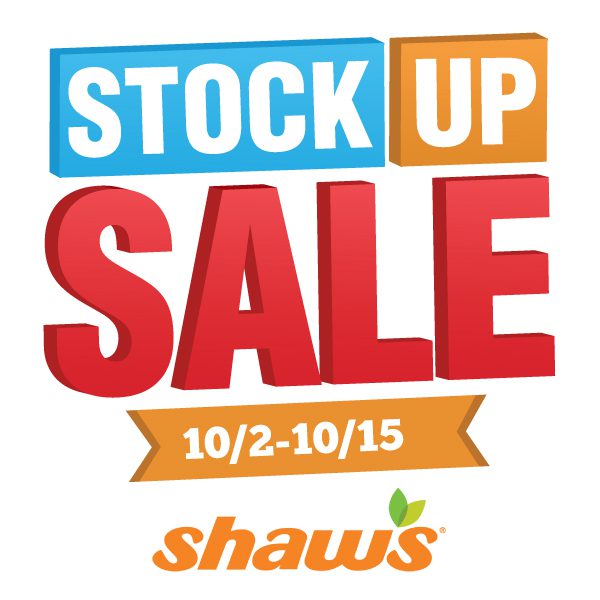 I love a good stock up sale so when Shaws has one, I'm all over it.  Especially when it's for General Mills products which is some times 1/3 of my shopping list.  We go through snacks in this house like crazy because not only do my kids like an After School Snack the moment they get home from school, but our neighbors kids come home with them, and they like to snack as well.  These are hungry after school so I like to have something on hand that will fill up their stomachs and keep them full until dinnertime.
Shaws and all the Albertsons banner stores are having their Stock Up Sale from 9/30 – 10/15 so it's the perfect time to stock your cabinets with what the family loves.   From cereal to soup, yogurt and granola bars – items to fill your families belly every meal of the day!  And with some creativity, you can take a couple of these products and make something new!   My girls get bored with the same old same old but all I need to do is spruce it up a little and you'd think I created something amazing.
Like Yogurt!  They love yogurt but what they love even more is to add something to their yogurt to give it texture and more flavor.  I found the best way to get them to eat Greek Yogurt (which has tons of protein!) is to add something crunchy to it.  Like crushed up granola bars.  Super simple, tons of flavor, fun and protein.  It's one of their favorite after school snacks and one of my favorite before they have softball practice because it fills their bellies.
I was so happy to see Yoplait Greek with all the other yogurt while shopping at Shaws this week.  Its one of my favorite yogurt's and you can add all sorts of goodies to the Vanilla to add more flavor and more fun.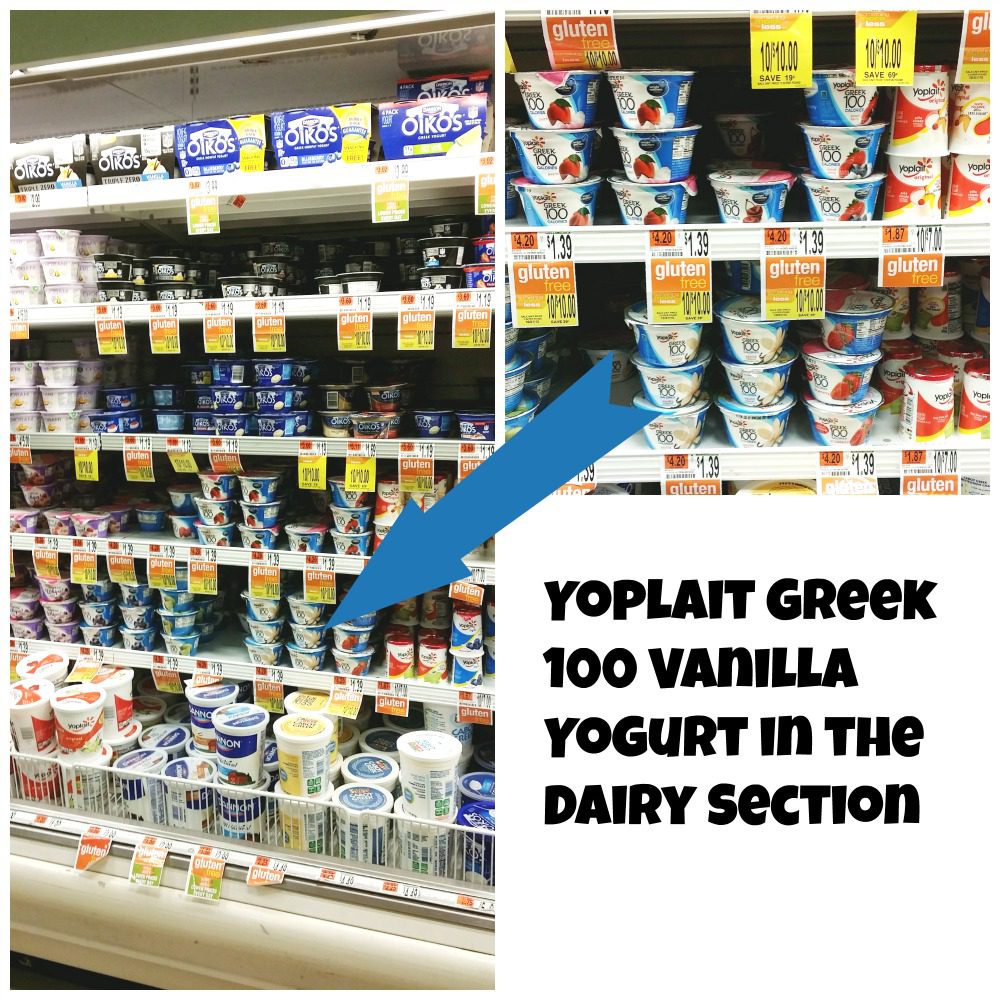 Then I found Nature Valley Crunchy Granola Bars also at Shaws in the snack aisle.  I've been eating these for years and they have amazing crunch which makes them perfect for a yogurt topping because they stay crunchy for a while.  And with 16 grams of whole grain, they are the perfect snack for my kids.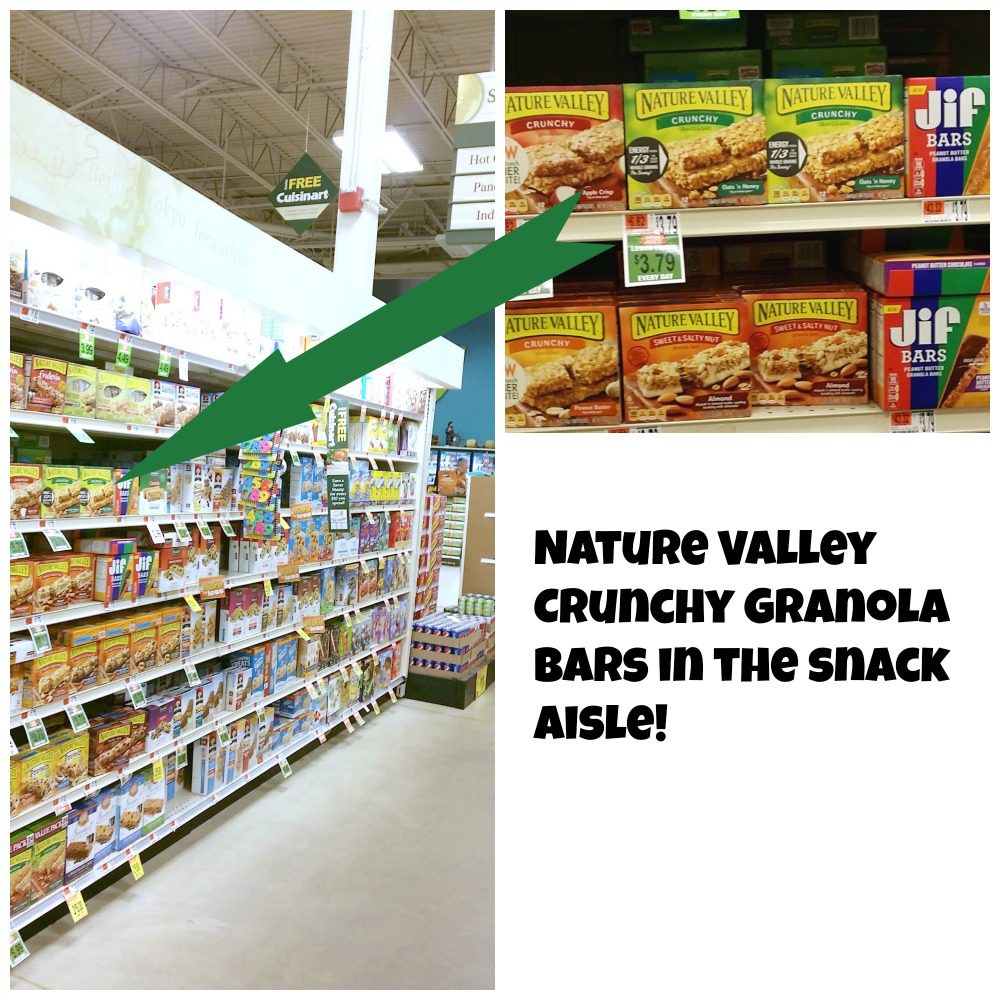 I figured I'd surprise the kids with an Easy Yogurt Crunch After School Snack.  But the fun part would be, they'd get to help me make it!  They love to help out in the kitchen which makes me happy.  Not just to have the help, but that they will learn valuable skills in the kitchen that they can use some day when they are older.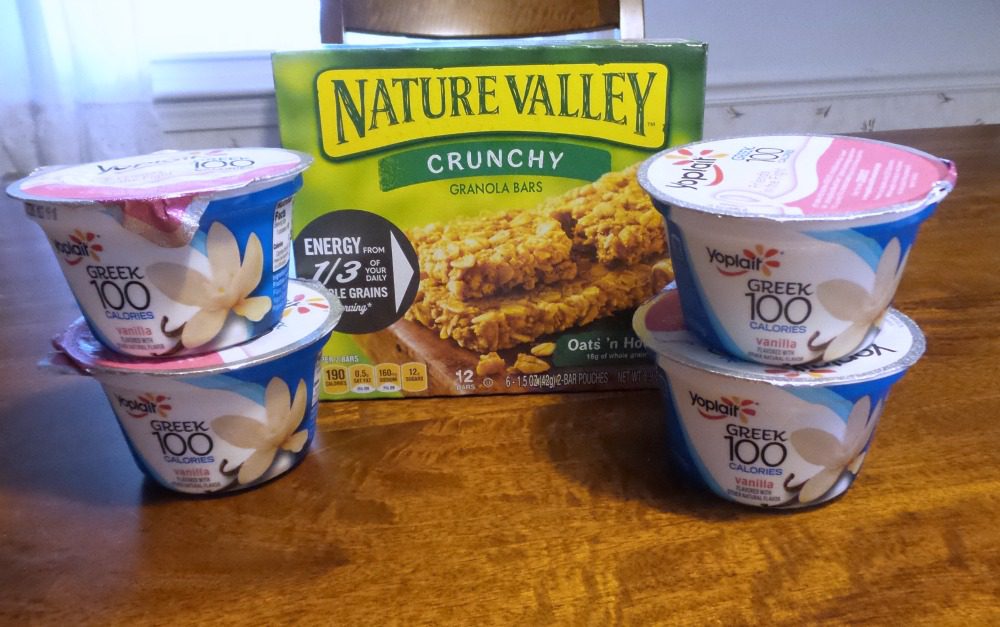 I had everything ready to go once they got home.   I broke up the granola bars before hand so they could just assemble them quickly since they are usually starving.  I mean S-T-A-R-V-I-N-G!  Seriously, do your kids come as hungry as mine?  Because mine barely make it in the house and they start asking for a snack.  And it's not like they worked up an appetite on their walk home because we literally live right across the street from the school.  It's crazy!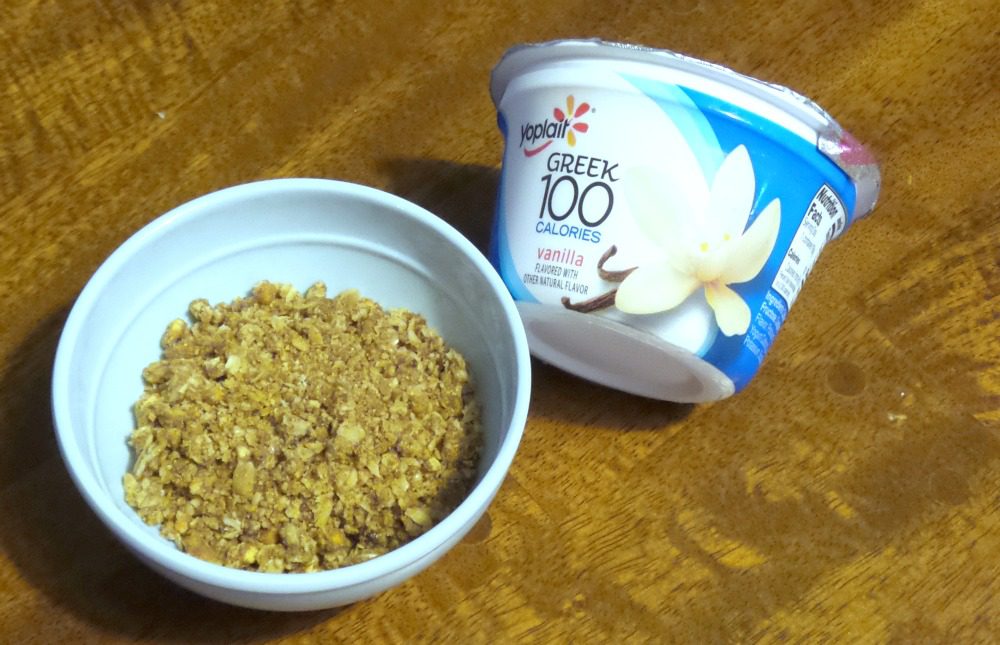 My oldest was all over this after school snack the minute she saw it on the table.  She loved the control she had over how much of the crunch went into the yogurt.  What you don't see in this picture is the mouthfuls she put in her mouth in between putting it on the yogurt.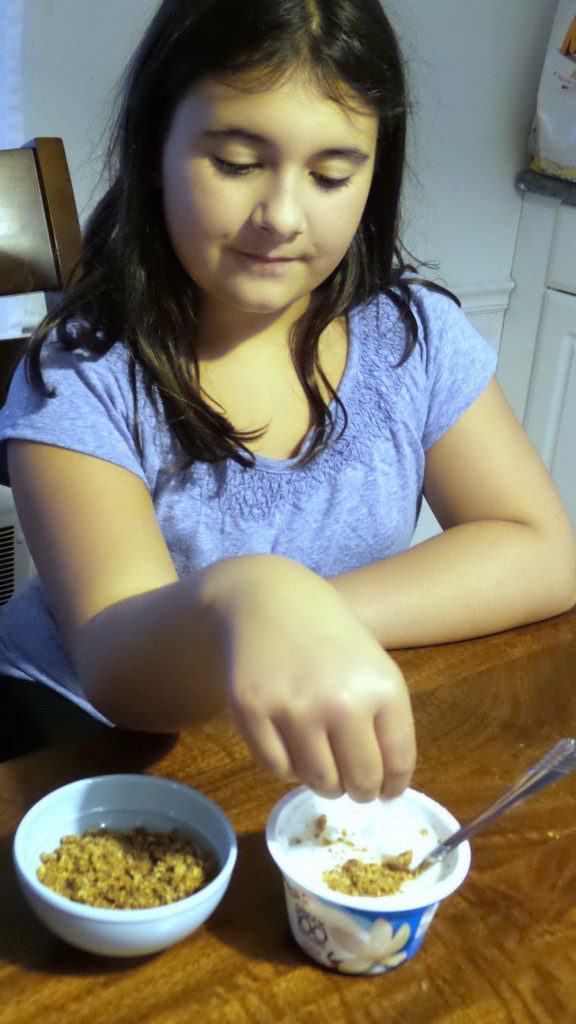 This is the only way I can get them to eat greek yogurt but that's okay with me.  They love it and I love how good it is for them.  Like I said, it fills their bellies enough to get them through to dinner, especially on busy nights!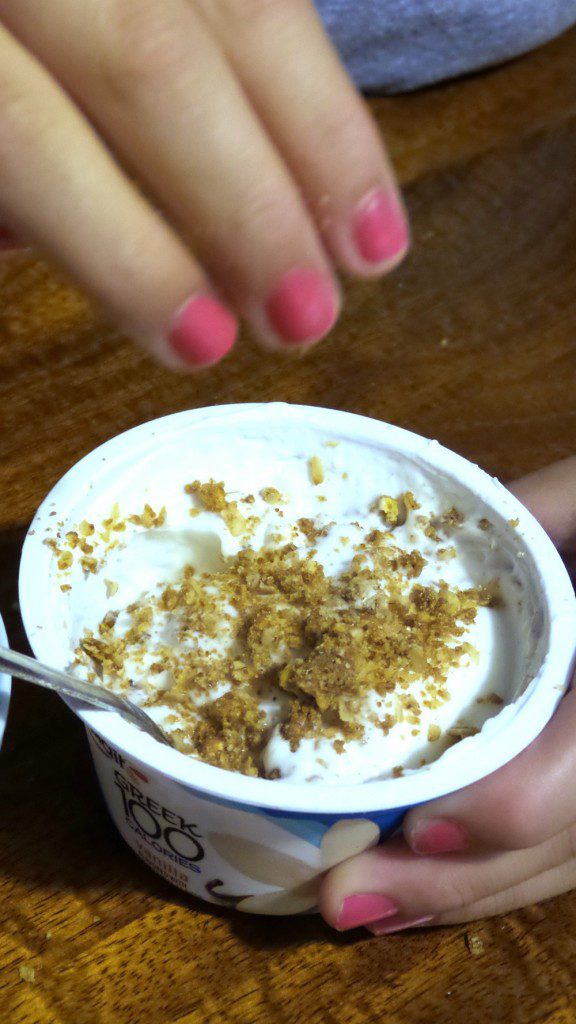 That's all!  And believe me the more crunch the better!  They eat this up so fast and then they are off playing or doing homework.  It depends on the day.