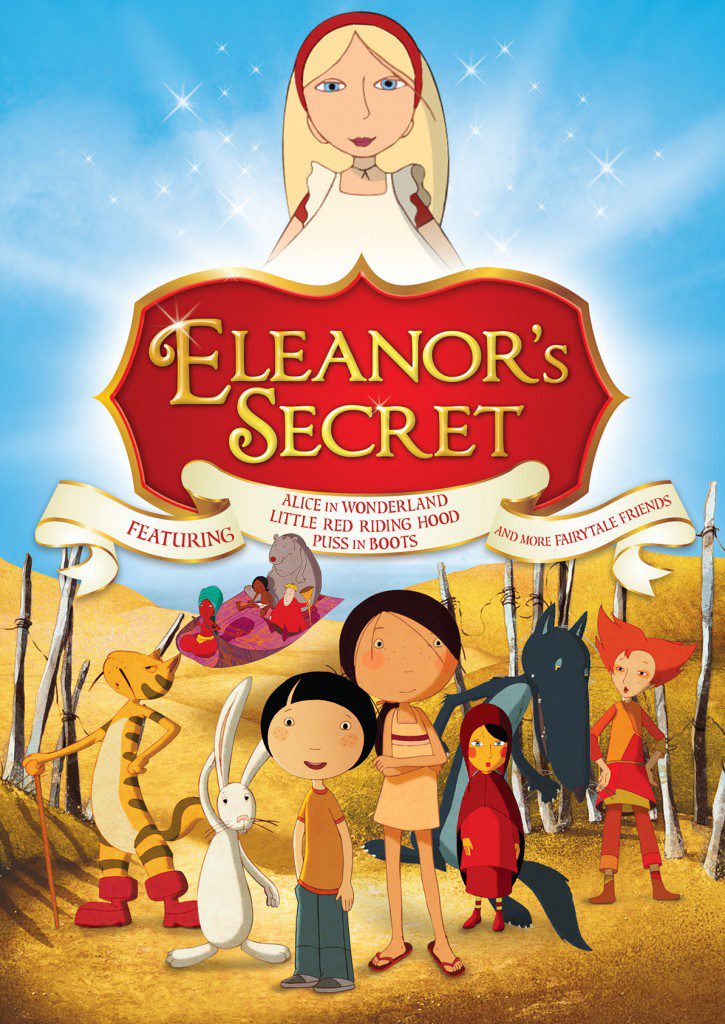 This post is Sponsored by Cinedigm but my opinions are 100% my own!
Eleanor's Secret is a beautifully designed, rollicking adventure in which a boy's new found ability to read not only sets his imagination free, but saves the day! Follow Nat's adventure in a magic library with the help of classic characters and stories that come alive including: Cinderella, The Jungle Book, Puss in Boots, Little Red Riding Hood, Alice in Wonderland, Peter Pan, Pinocchio, Jack and the Beanstalk, Tom Thumb and more!
About Eleanor's Secret
ELEANOR'S SECRET is a magical adventure for the entire family! In a dusty old attic Nat discovers a magical library where famous storybook characters come to life.  He makes friends with the fairytale stars from Alice in Wonderland, The Jungle Book, Pinocchio, Puss in Boots, Little Red Riding Hood, Jack and the Beanstalk, and more.  But Nat soon learns that his fairytale friends are in danger and the only way to save them is for Nat to learn to read an ancient spell that will keep the characters alive for future generations of children.
Disclosure: I received a Free product for review. My opinions are 100% mine.