This post is Sponsored by Entenmann's but my opinions are 100% my own!
There is a new donut in stores now – Entenmann's French Toast Soft'ees.  They are perfect for those on-the-go mornings or sleep-in Sundays.  My kids approved and yours probably will too!
Entenmann's®, the bakers of the classic Rich Frosted Donuts, are ready to "shake up your wake up" with new these French Toast-flavored donuts that are a fun and delicious way start the day.
Did you know that according to NPD Group, over 75% of Americans eat breakfast at home every morning!   It is, after all, the most important meal of the day.  So for something extra special in the a.m., Entenmann's® has also created a satisfying sweet and savory recipe.
But it's not just about eating a donut!  You can easily turn these into a fun, yummy breakfast for your family that will remind them of French Toast!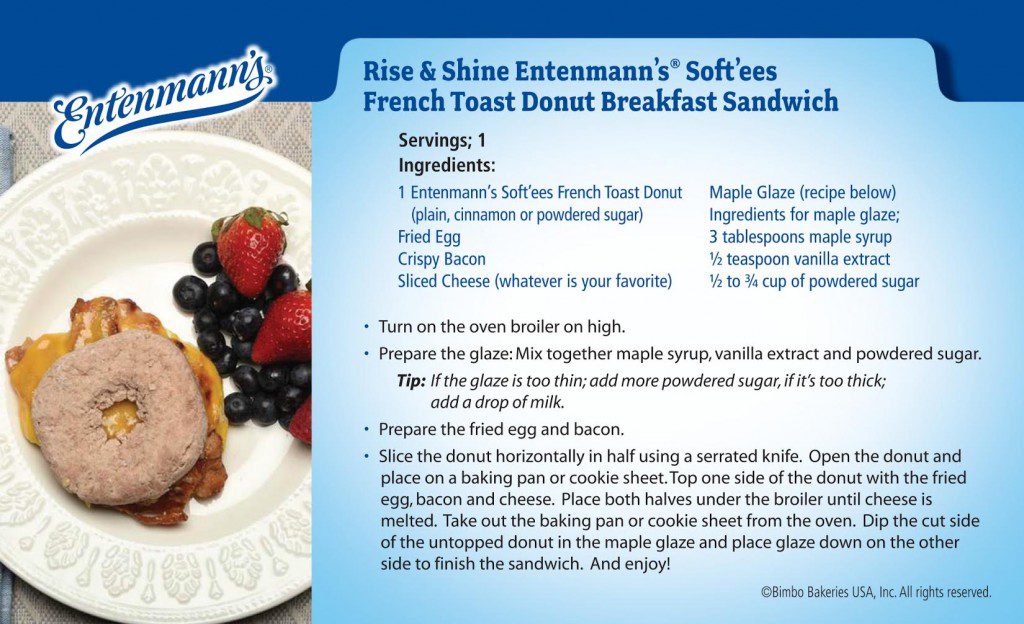 The Rise & Shine Entenmann's® Breakfast Sandwich uses the French Toast Soft'ees for a delicious breakfast delight!  And some fruit and coffee and it's a great breakfast for everyone!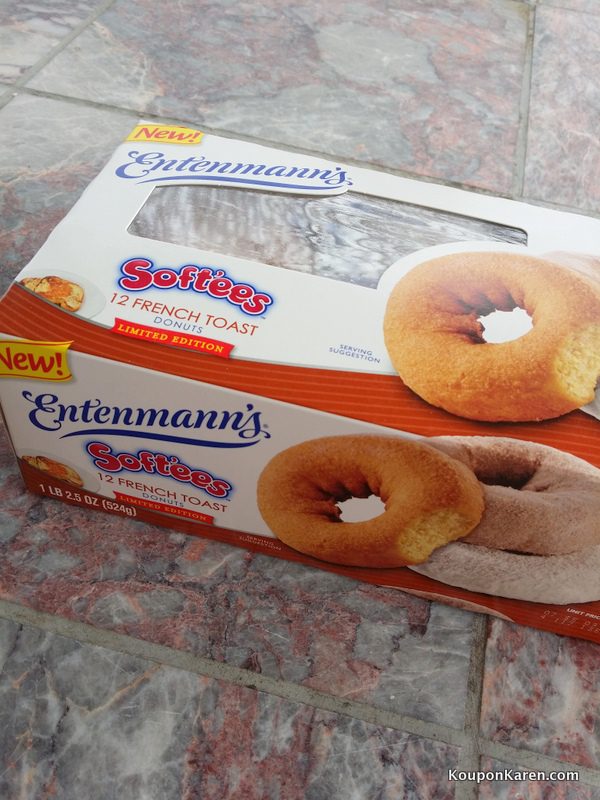 My girls don't like to have the same breakfast every day.  They love to mix it up a few times a week so I try to keep different things on hand.  Entenmann's is one thing that's in our rotation.  I pick up a box or two and toss them in the freezer to surprise them in the morning.  Of course they are always super excited to see donuts ready for them for breakfast.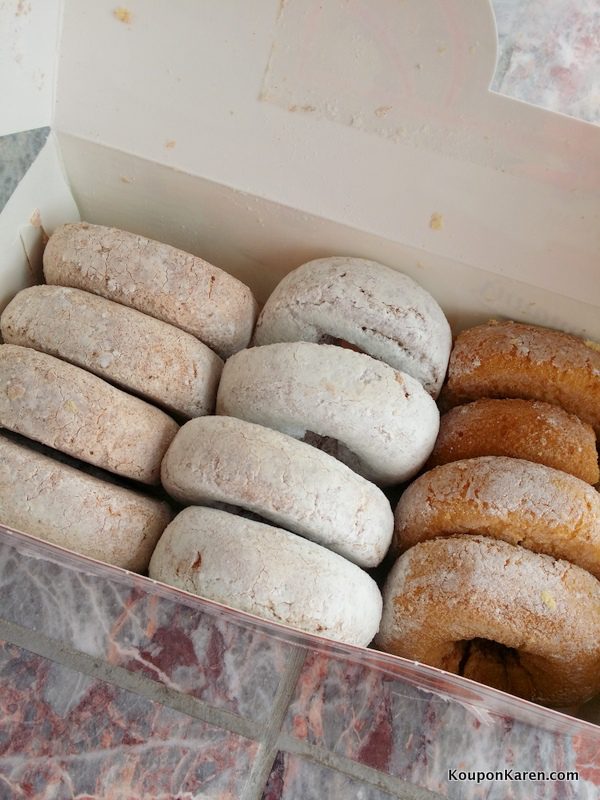 The French Toast donuts look the same when you open the box but the smell that comes from the box immediately makes you realize these aren't just any kind of donut.  They smell amazing and taste just as amazing as they smell.   I could seriously sit and eat one after the other.  Of course then my kids wouldn't be happy so I have to share with them.   They aren't on my diet but for an occasional treat, it's not a bad thing!
You can find the Entenmann's French Toast Soft'ees on shelves in stores now!
Disclosure: I received a Free product for review. My opinions are 100% mine.