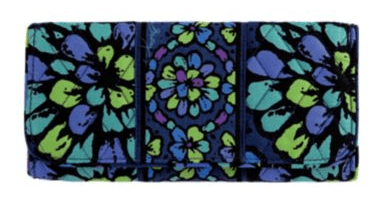 Extra 20% off Sale Items at VeraBradley.com
You'll get an Extra 20% off Sale items at VeraBradley.com today!  Just click THIS LINK to see what's on sale and add it to your cart.  The price in your cart will reflect the extra 20% off!
I love the Gallery Wallet listed above and have this exact pattern.  It's my favorite wallet!  They have a bunch of colors on sale today for $34.50 which makes it only $27.60 after the additional 20% off!
There are lots of other great deals in the sale so check it out HERE.
You'll also get FREE Shipping with a $75 purchase so I suggest you grab a friend and place an order together!