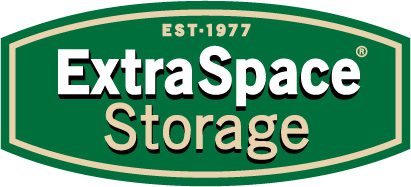 Last week my family and I moved to another part of Rhode Island, closer to my husbands job and closer to family and friends.   It was a moved that I have wanted to do for a long time (since having children) and I'm so glad we finally did it.  However, the job of packing up the house was not so much fun.  I kept reminding myself that it would all be worth it, and it was!
I met with some people from Extra Space Storage when I was in Tennessee for Blissdom in February of this year.  Afterwards we chatted a little bit about my upcoming move.  There are a couple of locations in Rhode Island and they told me that they also have a store at each location that sells packing supplies –  Either to pack up your items to put in storage or to pack up your items to move!   "Perfect" I thought since I knew we'd be needing those sorts of supplies.
I visited the store in Cranston Rhode Island to see what they had and to grab a few things.  They are located in about 35 states so check the website for a location near you!  I was pretty impressed with the store itself, it was clean and well organized and they really had everything you need to pack any room in your house.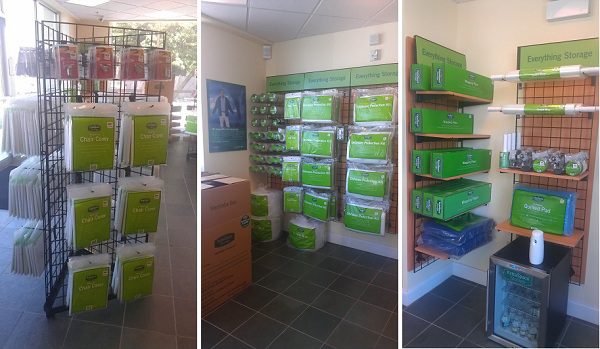 The last thing you want to do after you move, is open boxes and find broken things.   With the expense of moving, I didn't need to also replace all my breakables.  Extra Space Storage has kits to help protect everything in your home – Dishware Protection Kits,  Glassware Protection Kits, Sofa Covers, Wrapping Paper and Bubble-wrap.  They also sell Quilted Padding and Stretch Wrap to make sure things stay together and protected!  Of course you can also pick up packing tape, box cutters and locks for your storage unit if you are storing your items there as well!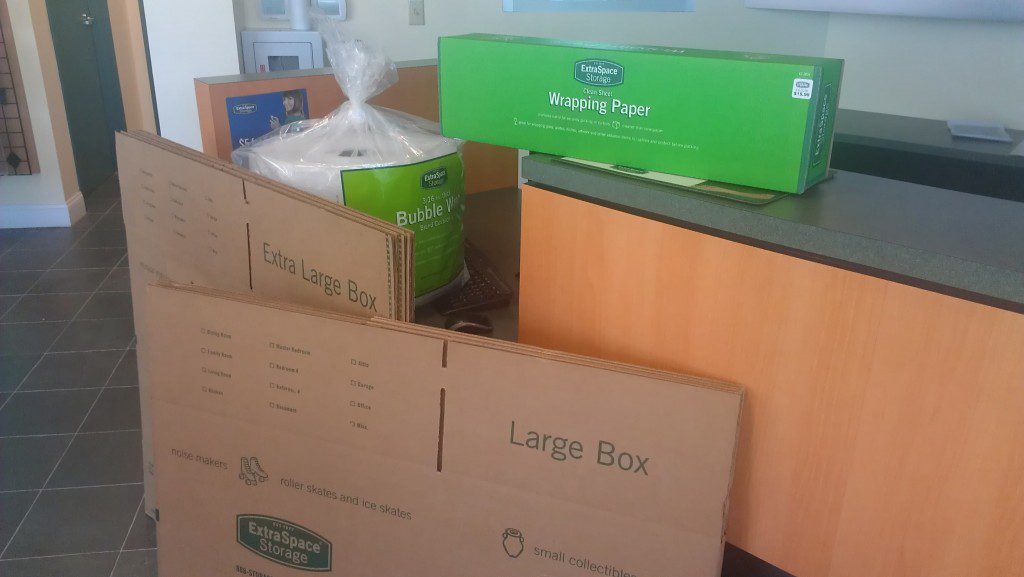 We used the bubble wrap for our flat screen TV's as my husband read that is the safest way of protecting them.  And then we moved those ourselves as well.  He didn't want to let the movers touch them!  We also used the wrapping paper for our dishes and glassware because it was die free (unlike newspaper) and I figured then I didn't have to wash them all once we unpacked them.  The box is full of paper and since we didn't use it all, I'm going to let the girls use the rest for drawing on.  It's the perfect size to fit on their easel.  Since I don't plan on moving again anytime soon I don't want to let it go to waste!
We also grabbed some larger boxes to put our bedding in and large items rather than take them apart.  Those ended up being very helpful to also pack up our food from the cabinets.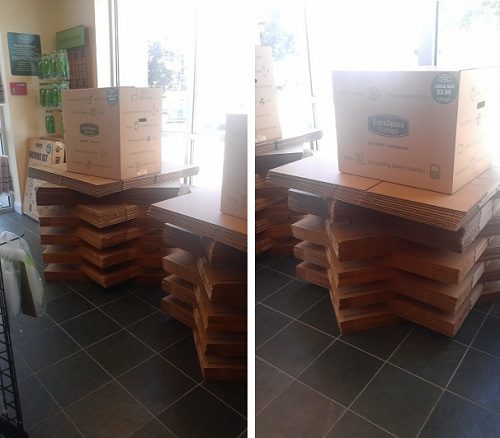 They sell a bunch of sizes of boxes for all your needs.  The smaller ones we found were great for books, so they weren't too heavy and also our breakables.  They also sell wardrobe boxes, but we choose to skip those and we put all our hanging clothes in the back of my mini van and took them ourselves.  But if we had less clothes or we were moving further away, I'd use the wardrobe boxes for sure!
If you are moving or need some some extra storage, check out Extra Space Storage because they can probably help you in one stop.
Next week I'll share with you more about our "fun" move! ( Can you hear the sarcasm in writing??!)
Disclosure: I received a gift card to purchase items at Extra Space Storage to help with my review.  My opinions are 100% mine!