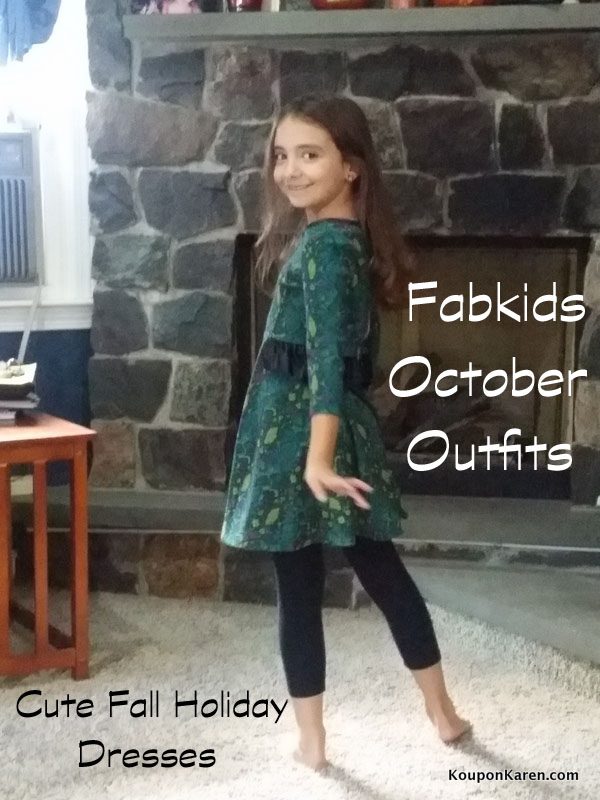 This post is Sponsored by FabKids but my opinions are 100% my own!
My girls love to wear dresses.  Even in the winter when it's cold in New England.  So we usually pair them with leggings to keep their legs warm.  Sometimes they'll put on a pair of yoga pants under a dress and try to get away with it but I don't let them.  They clearly don't look in the mirror before leaving their bedrooms!
FabKids is one of my favorite places to get cute and stylish dresses for my girls.  They have more than dresses, but I'm drawn to them.  Each month, FabKids introduces new styles to their adorable selection.   I honestly get excited when I see an email with a new look book.
FabKids October Picks – Cute Fall and Holiday Dresses
For the October picks, I let the girls pick what they wanted and they knew exactly what they wanted the minute they saw the look book.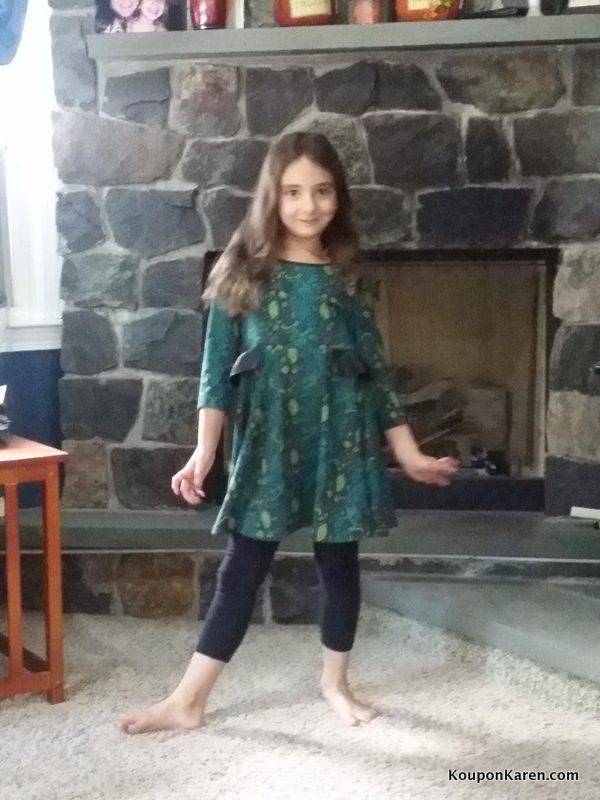 When my daughter picked out this Python Skater Dress I wasn't too sure of it.  It's one of those dresses you really have to see on to like.  And when she put it on, I loved it!!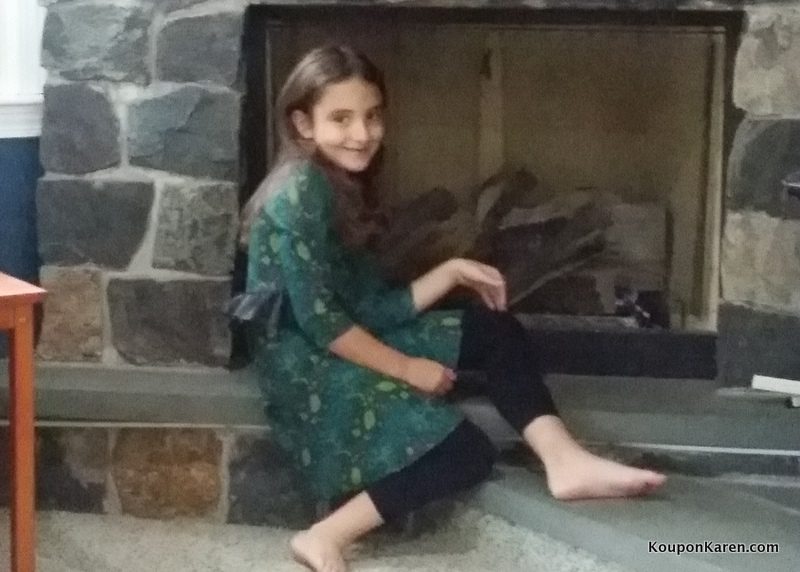 She had fun posing in her dress and she loved it as well.  Not sure why my pictures are fuzzy.  It was a bit overcast the day I took these pictures so perhaps I should have used the flash.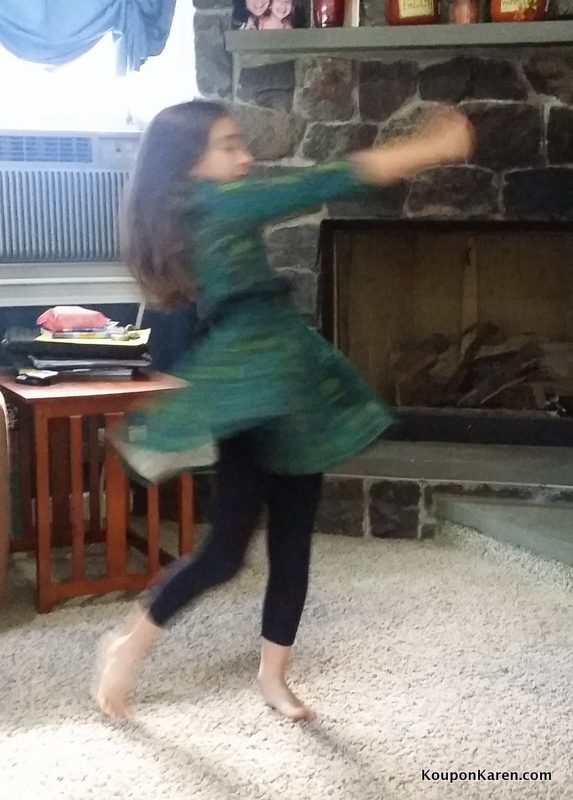 She had to check the 'twirlability' of the dress and it passed with flying colors!  I love the black leggings and as I mention every month, their leggings are so soft and the girls LOVE to wear them.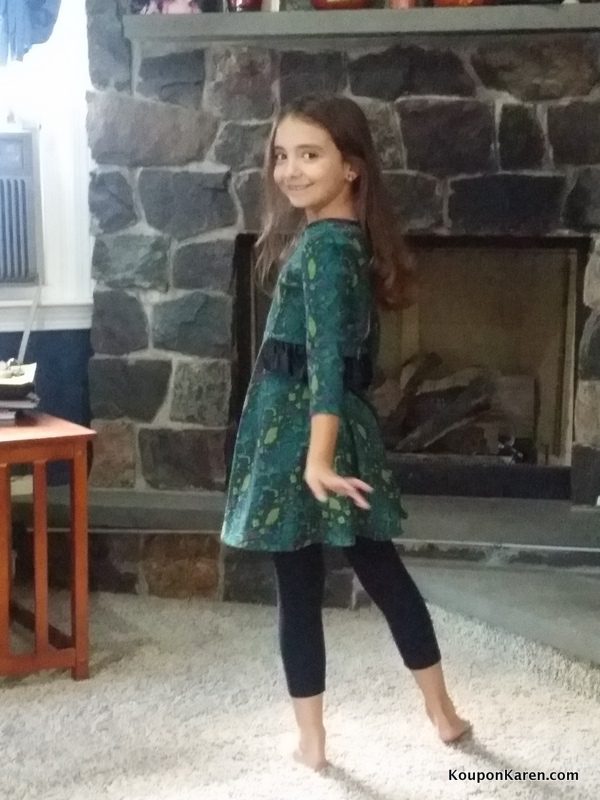 My older daughter picked out this beautiful black Faux Leather Tutu Dress along with purple leggings.  She didn't think she'd like the purple leggings once she received them, but I think it's a great color combination!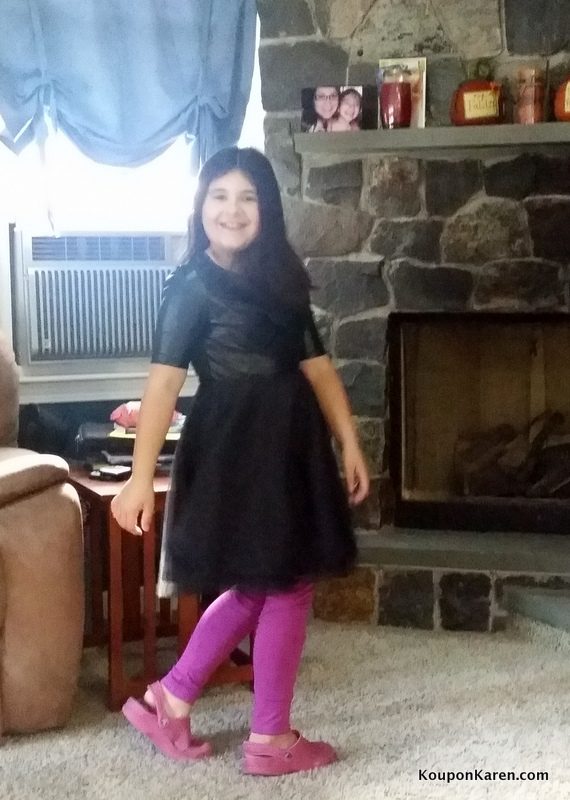 She likes to pose for me as well and always has fun when trying on new clothes.  Especially the FabKids dresses we get.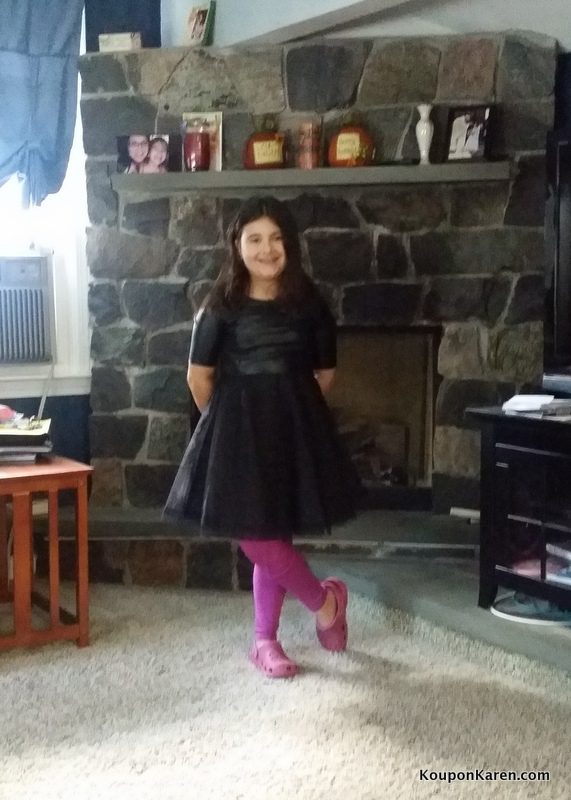 The skirt on this dress is absolutely beautiful and I think this would be a perfect holiday dress.   We can change out the color of the leggings since we have so many colors now from FabKids and really change the look of this.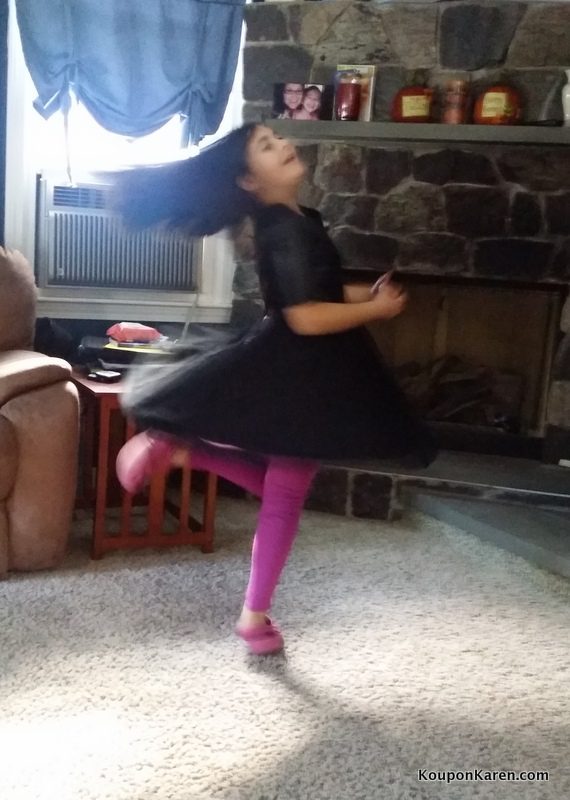 And yes, we did check the "Twirlability" of this dress as well and it also passed with flying colors.  I'm glad my girls actually enjoy dressing up because I love when they do.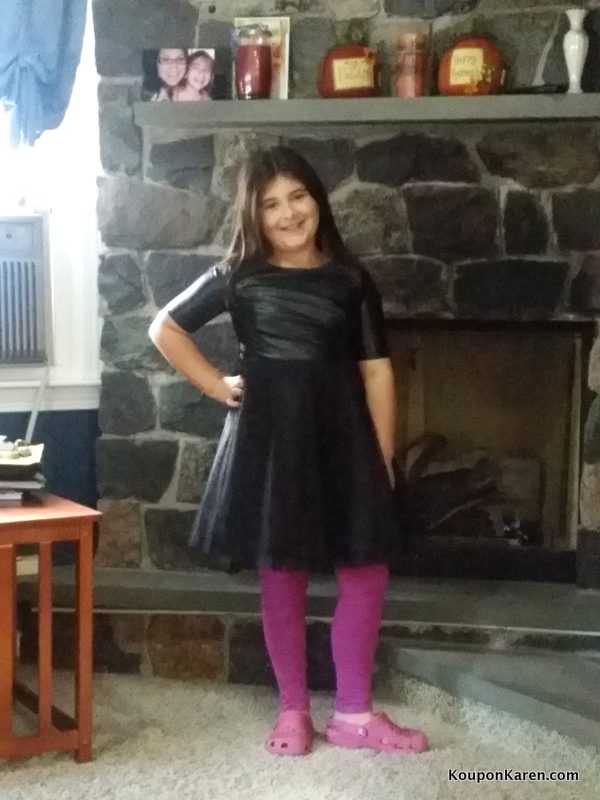 My husband would be happy if they wore sneakers and jeans all the time, but I like dresses.
FabKids also has great options for boys every single month so be sure to check them out!   The holidays are coming, make sure you get the kids something cute to wear!
About FabKids
FabKids is JustFab's newest fashion club, started by a team of parents including mom and actress Christina Applegate.  FabKids is a convenient way for busy parents to shop. It's an outfit club — so parents get monthly selections of super affordable, high-quality fashions personalized for their kids.  Every outfit includes 2 pieces for just $29.95– so you can get a fabulous dress, paired with leggings OR a top and a bottom, etc.  FabKids is currently available in sizes 2-12 and All FabKids outfits ship free on all orders over $49.  You have until the 5th of every month to "skip the month" or you will be charged $29.95 on the 6th of the month, which will give you one credit to use on the website. One credit gets you an entire 2-piece outfit!   Outfits come in adorable pink boxes for girls and awesome blue packages for boys!
Shop FabKids for Fashionable Clothes
Check out FabKids today.  You'll get a 2 piece outfit for only $29.95!
Disclosure: I received a Free product for review. My opinions are 100% mine.