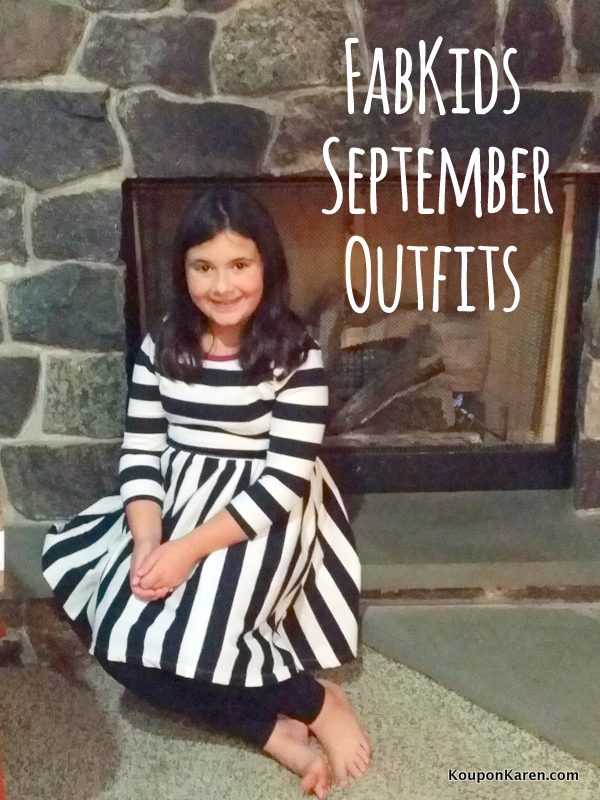 This post is Sponsored by FabKids but my opinions are 100% my own!
FabKids is one of my favorite places to get cute and stylish dresses for my girls.  They have more than dresses, but I'm drawn to them.  Each month, FabKids introduces new styles to their adorable selection.   I honestly get excited when I see an email with a new look book.
FabKids September Picks – More Cute Dresses
September's picks were really hard for me because I loved a few dresses.  But I finally decided on two and I love my picks.  And so do the girls!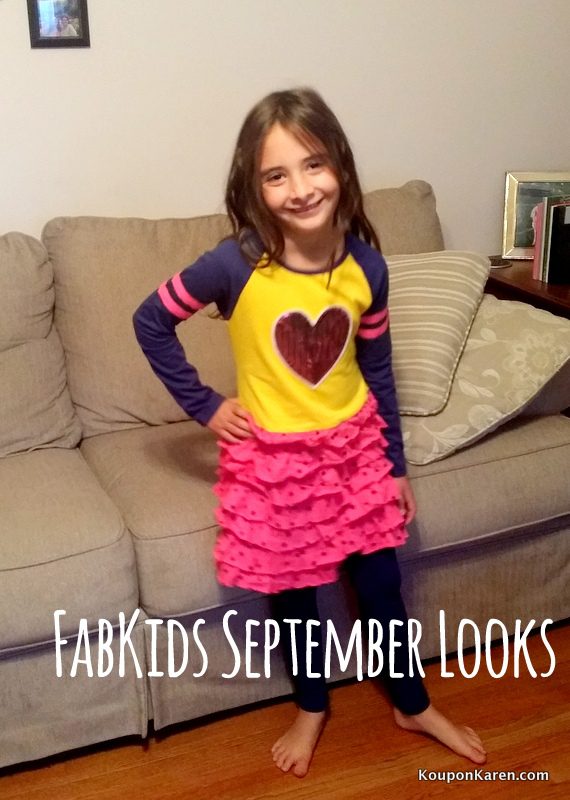 This Varsity dress for my 7-year-old is absolutely adorable.   It's a nice style for her, the colors and nice and bright and it's sporty which is fun to wear!  The outfit includes matching blue leggings which really complete the outfit.
The girls always wear leggings in the winter with their dresses.   The ruffle skirt on the dress is the perfect way to make it feminine and sporty.  Something I love together.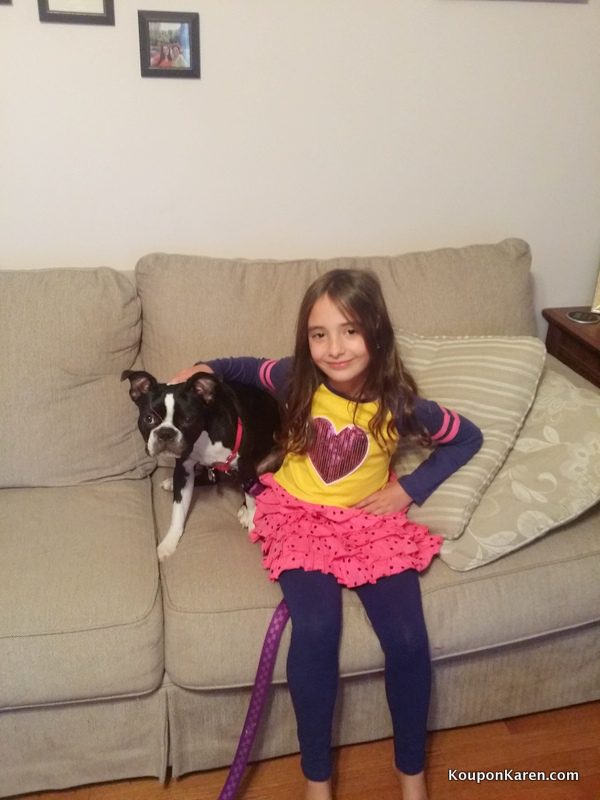 Our dog Max had to get in the photo too!  He's so cute.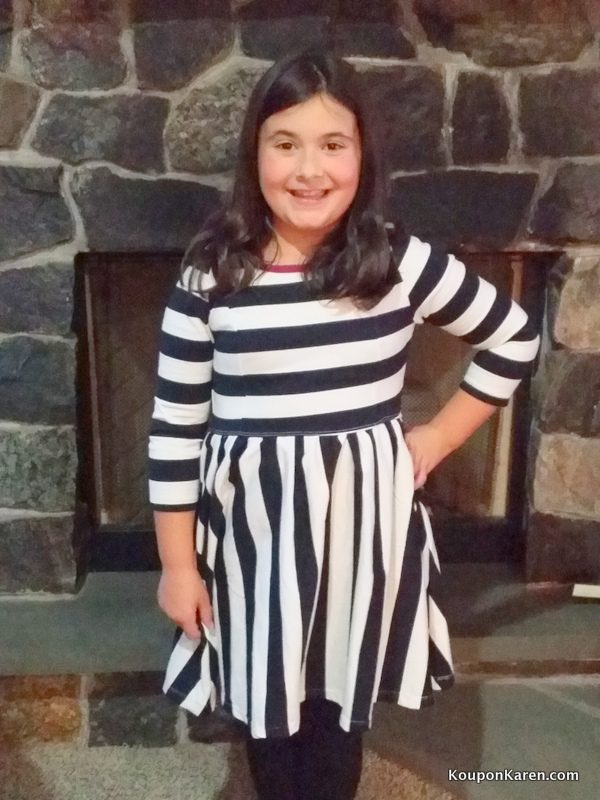 My older daughter loves the high waist style dresses and this black and white dress is stunning on her.  At least I think so!  It comes with black leggings which she said "felt amazingly soft" when she put them on.  The quality of FabKids clothes is top-notch and super comfortable.
This black dress has a little stretch to it and fits snug which will keep her warm this winter!   And the black and white is a classic looks so this will be great for when her sister fits into it as well.  Plus FabKids clothes wash and wear well so everything I get for my older girl, my younger one will get to wear in a year or two.  PERFECT!
About FabKids
FabKids is JustFab's newest fashion club, started by a team of parents including mom and actress Christina Applegate.  FabKids is a convenient way for busy parents to shop. It's an outfit club — so parents get monthly selections of super affordable, high-quality fashions personalized for their kids.  Every outfit includes 2 pieces for just $29.95– so you can get a fabulous dress, paired with leggings OR a top and a bottom, etc.  FabKids is currently available in sizes 2-12 and All FabKids outfits ship free on all orders over $49.  You have until the 5th of every month to "skip the month" or you will be charged $29.95 on the 6th of the month, which will give you one credit to use on the website. One credit gets you an entire 2-piece outfit!   Outfits come in adorable pink boxes for girls and awesome blue packages for boys!
Shop FabKids for Fashionable Clothes
Like the dresses last month, the black and white dress is also for warmer weather as the material is heavy.  But that's perfect because that's what we need right now.  It's getting cold and it's going to be for a long time.
While the girls love the outfits I've picked the last two months, they asked if they could pick for October.  I can't wait to see what they pick!
Check out FabKids today.  You'll get a 2 piece outfit for only $29.95!
Disclosure: I received a Free product for review. My opinions are 100% mine.