My friend Courtney from The Mod Mommy has some fun fall crafts she has been doing with her children that I thought you may like.  The kids will be home for a few days over the Thanksgiving holiday so I thought these might be something fun to do with them while they are home!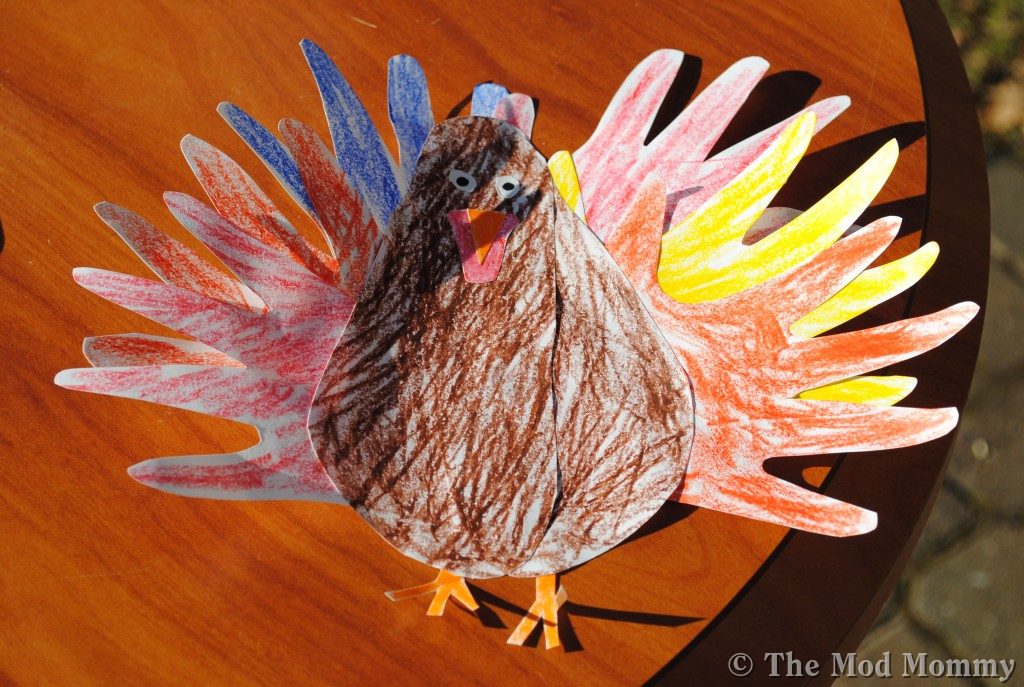 This is super fun to make and good for kids of all ages.  Even the older ones may like making this cute turkey.  And if you make them before Thanksgiving you may be able to use them for decorations around your dinner table.  Check out this cute Hand and Foot Turkey Craft and a few others she has shared.
Thanks to the Mod Mommy for sharing these fun crafts with us.
Full instructions here.  Photo credit The Mod Mommy.