My friend Courtney from The Mod Mommy has some fun fall crafts she has been doing with her children that I thought you may like.  The kids will be home for a few days over the Thanksgiving holiday so I thought these might be something fun to do with them while they are home!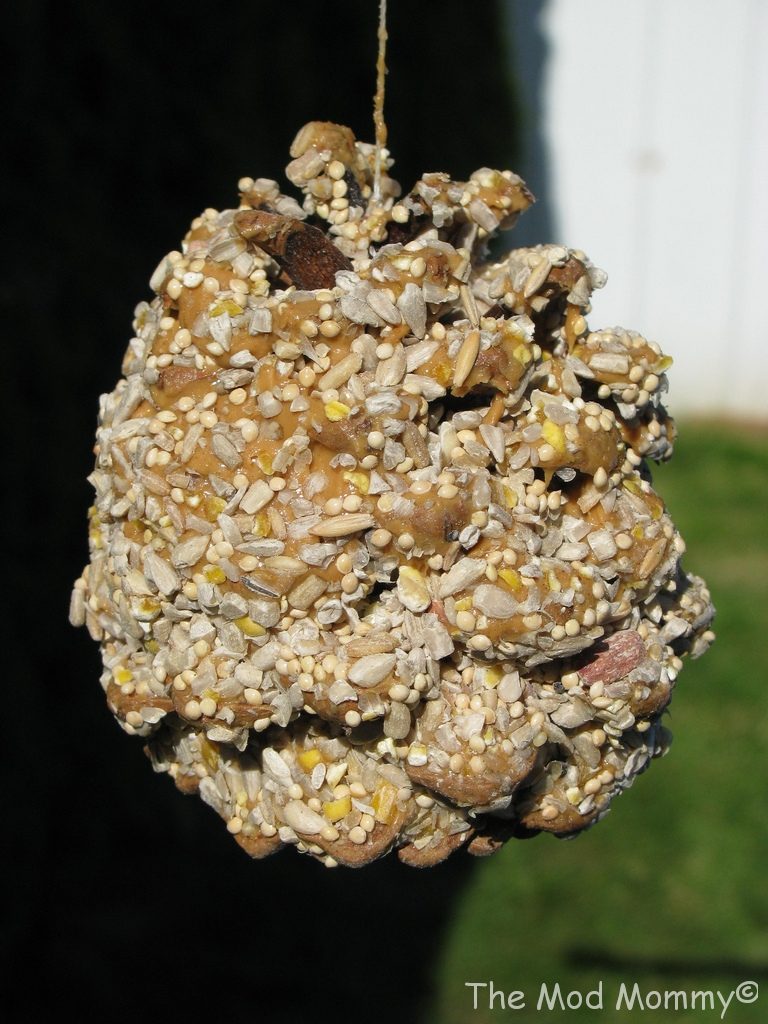 This craft is so easy you could probably do it today without even needing to get in your car for the supplies.  All you need is a 4 ingredients and the kids will love making it – Pinecone Bird Feeder.
Check back tomorrow for another fun craft from Courtney at The Mod Mommy!
Full instructions here.  Photo credit The Mod Mommy.