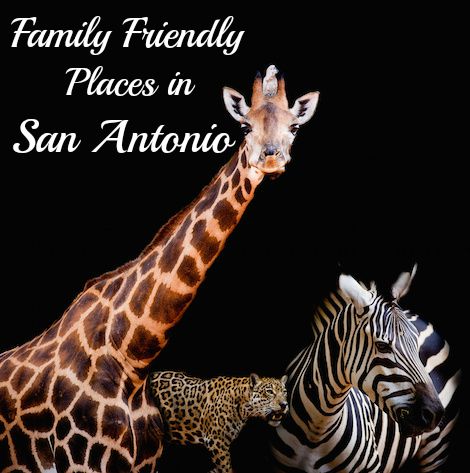 Family Friendly Places in San Antonio
San Antonio is a family-friendly city with a wealth of fun adventures for every age group. Here are a few must-see places that you won't want to miss while vacationing with the little ones in the Lone Star State's thriving metropolis.
Magik Theater
Head to the Magik Theater–nearby historic Crockett Hotel–to catch a stage performance of a classic children's story. The Magik Theater has made books come to life for over two million children. The theater educates guests on Shakespeare and many other children's contemporary and classic stories.
San Antonio Zoo
At the San Antonio Zoo, you will come face to face with over 3,500 animals. After viewing numerous exhibits, hop on the zoo train for an old-fashioned train ride along the banks of the San Antonio River. The train makes stops at numerous other fun attractions, like Kiddie Park, Witte Museum and the Japanese Tea Gardens, before returning to the zoo. Nearby sits the family-friendly Grand Hyatt Hotel, where you can recharge your batteries with good night's sleep.
Scobee Planetarium and Challenger Learning Center
The Scobee Planetarium and Challenger Learning Center–located close to the upscale Mokara Hotel and Spa–is an ideal place to let the kids burn off some energy while learning about science. The kids are sure to be thrilled when they're allowed to take the helm at mission control or take a look at the Orion launch vehicle. The Scobee Planetarium and Challenger Learning Center is a hands-on museum where kids are encouraged to learn and also to touch the many fun and interactive exhibits. At the Star Deck, you and your little ones can view planetarium shows and partake in daily star parties. Be sure to give yourself a complete day to explore everything.
No matter where you turn in the city, you are sure to make memories with your family and explore the vast array of family-friendly places. Even the hotels in San Antonio are geared towards serving families and making sure all of your needs are met, allowing you to truly relax and focus on your family.