This post is Sponsored by Ornaments With Love but my opinions are 100% my own!
My new family ornament from Ornaments with Love arrived last week!  The holidays are approaching and while you may not be thinking about decorating for Christmas yet, you may want to start thinking about any personalized ornaments you may want.  We get a new one each year with the four of us along with the year.  This year we have a new edition to the family so it'll be FIVE!  Max, our Boston Terrier joined our family in March so it was only right to add him to our ornament this year.
Family Ornaments with Pets at Ornaments With Love
For the past few years,  Ornaments with Love has sent us a personalized ornament of my choice.  So the first thing I did, was check to see if they had ornaments with pets.  Here is what I found…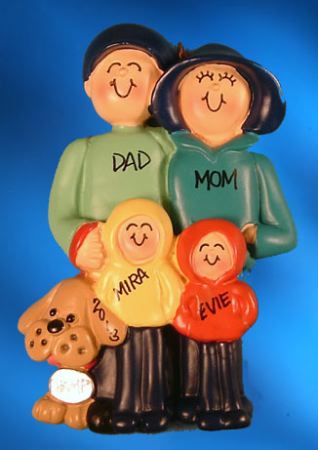 Of course if it had a Boston Terrier on it as well, that would have been awesome.  But we had to settle for a generic pet.  That's okay.  However if you are looking for ornaments with just pets on them, they have all breeds including Boston Terriers!
The ornaments from Ornaments with Love are all hand personalized and they always look great.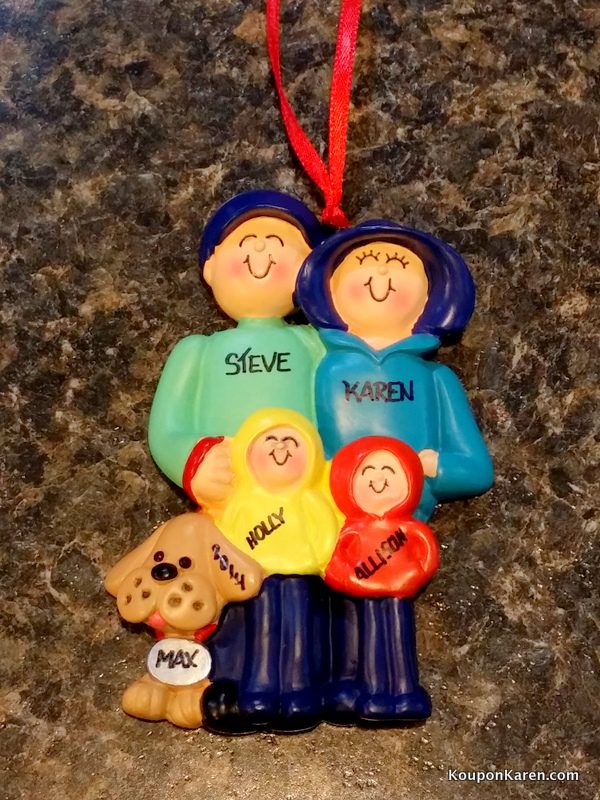 This personalized ornament measures 3.5″ tall.  It's a personalized Couple with Dog on Leash and the Christmas ornament is made of resin.  You can get this one for $14.99 at Ornaments for Love.  If you don't want this one,  they have a huge variety of ornaments to choose from.
I'm very happy with or 2014 ornament and can't wait to put it on our tree!
Disclosure: I received a Free product for review. My opinions are 100% mine.