This post is Sponsored by CVS Pharmacy but my opinions are 100% my own!
If you are like me, you are probably putting together your Easter Baskets this week!  I'm heading out today to complete my girl's baskets so I don't have to worry about finding the time to do it later in the week.  As the days go on, I get busier and busier and this is something I can't overlook!
Luckily I have a CVS/Pharmacy right down the street and I know I can get everything I need their for their baskets.  From all ready-made baskets to build your own basket… they have it all!  They even have items that don't need to go into a basket for yourself (to indulge) or for a loved one that you want to give a chocolate treat too.  Or perhaps an older child.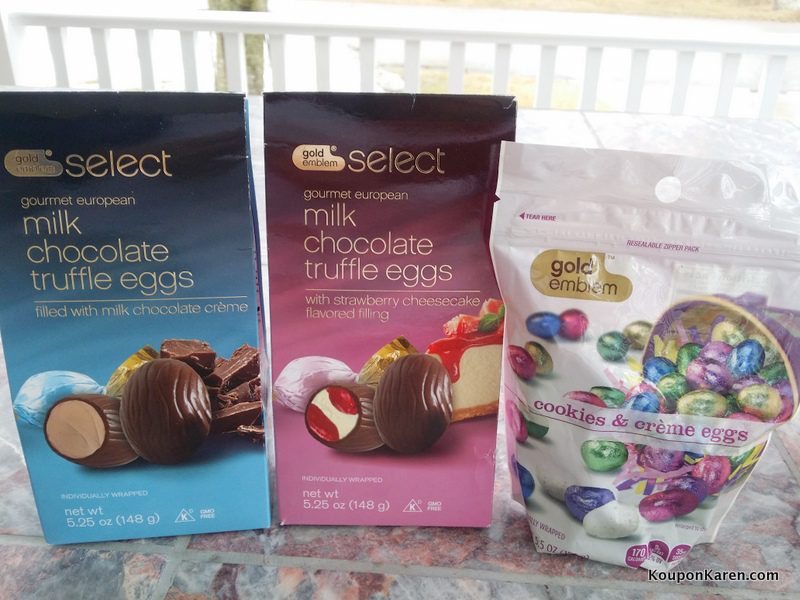 The Gold Emblem select line has some wonderfully delicious chocolate treats that anyone would love.  My husband has a sweet tooth for cheesecake. I'm going to give him a bag of the Gold Emblem Select Gourmet European Milk Chocolate Truffle Eggs with Strawberry Cheesecake flavored filing on Easter.  I know he'll love these!
The Gold Emblem Select Gourmet European Milk Chocolate Truffle Eggs filled with Milk Chocolate creme absolutely melt in your mouth!  And the Cookies & Creame Eggs are perfect for the kids to find though out the house, on Easter Morning.  We don't hide real eggs but I like to hide chocolate treats in a few places for them to hunt down.  They always love it!  And I know they'll love these!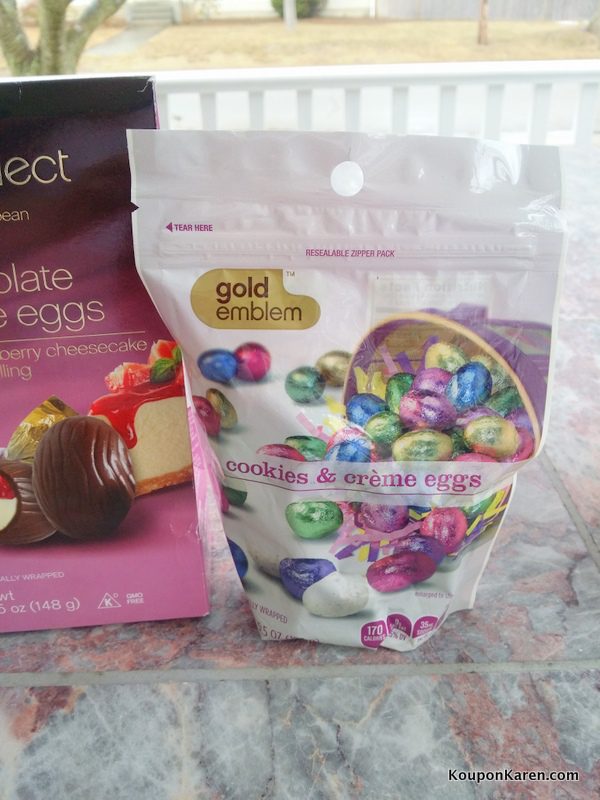 I've never been disappointed with the Gold Emblem line of chocolates at CVS/Pharmacy and they are priced just right!
When I build an Easter Basket for my girls, there are 3 things I need to have in there and then I fill in all around them.  You need some grass as filler otherwise everything would sink to the bottom…
CVS/Pharmacy has easter basket grass for only $1.99 a package.  One package is perfect for one basket.  And they have it in different colors, I just happen to like the green would really represents 'grass'.  And this one is paper and I like that better than the plastic because it sticks to everything.
I also like to add some bubbles to their baskets because they love bubbles in the spring time (they are still at that age) and spring is coming eventually here in New England so I want to be prepared….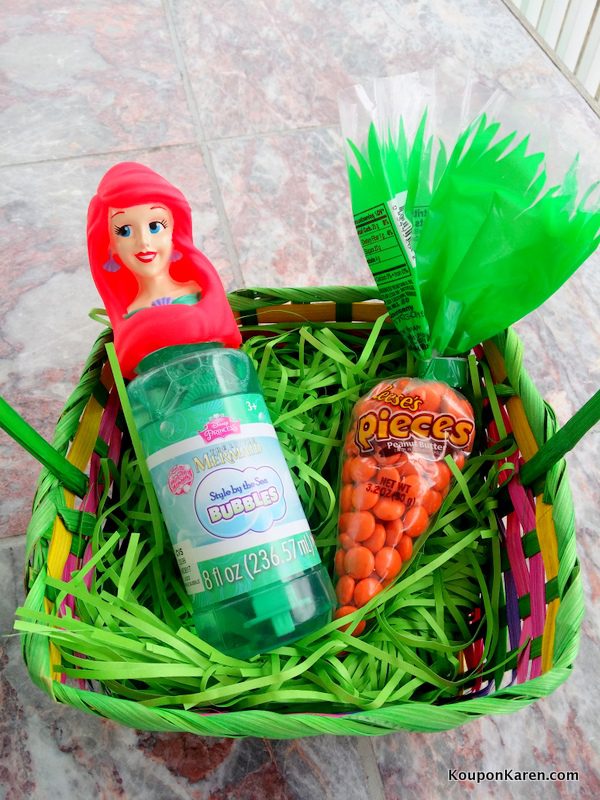 And we can't forget the chocolate!   My girls will eat just about any kind of chocolate but when we add peanut butter to it, it's even better!  These cute Reese's Pieces are perfect in the carrot shaped bag… just what you need for Easter.  I know chocolate is chocolate but when it's packaged cute, it always catches my eye!
Have some last-minute shopping to do for Easter?  Stop by CVS/Pharmacy, they will have everything you need up until the big day!
Disclosure: I received a Free product for review. My opinions are 100% mine.