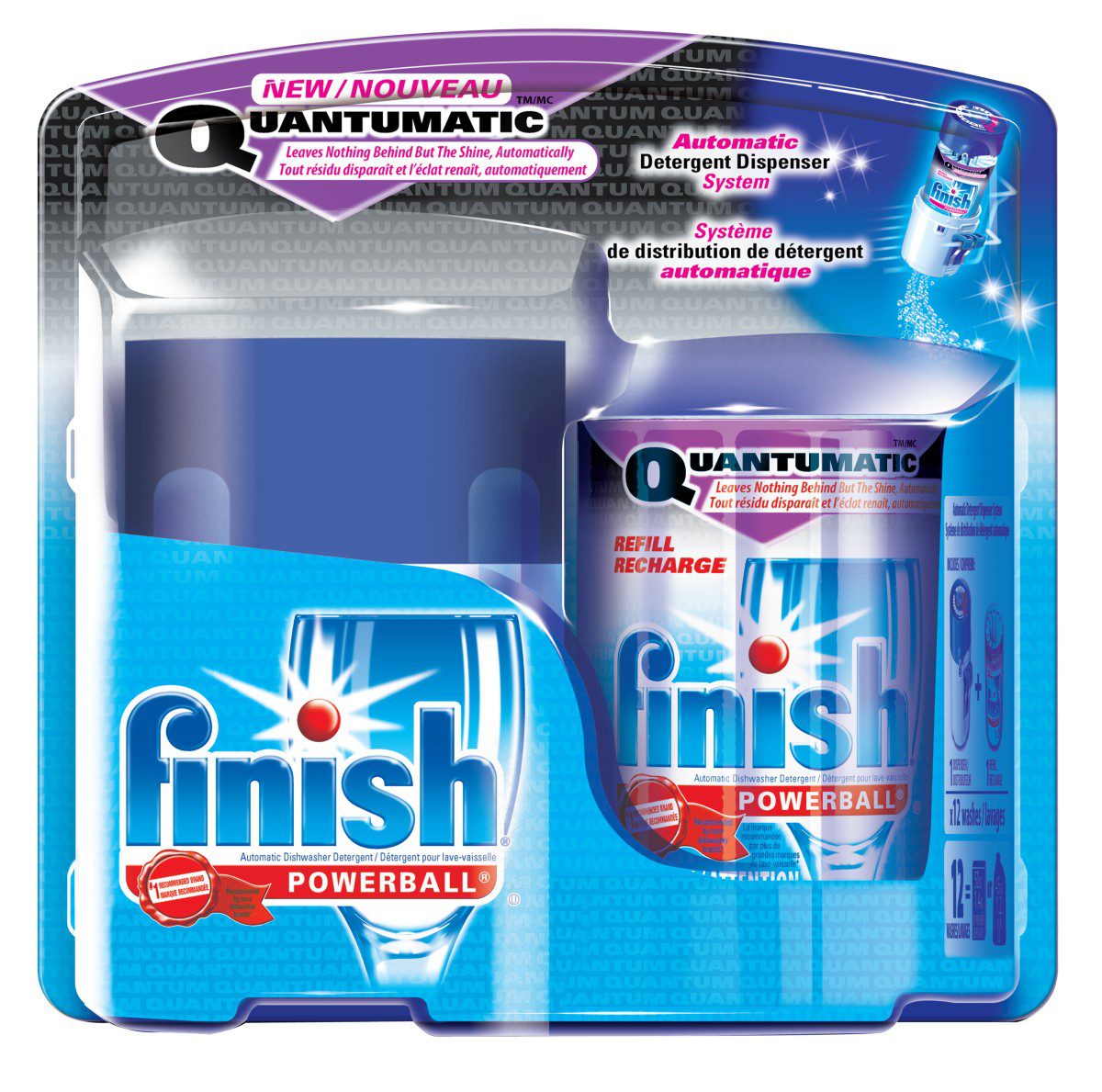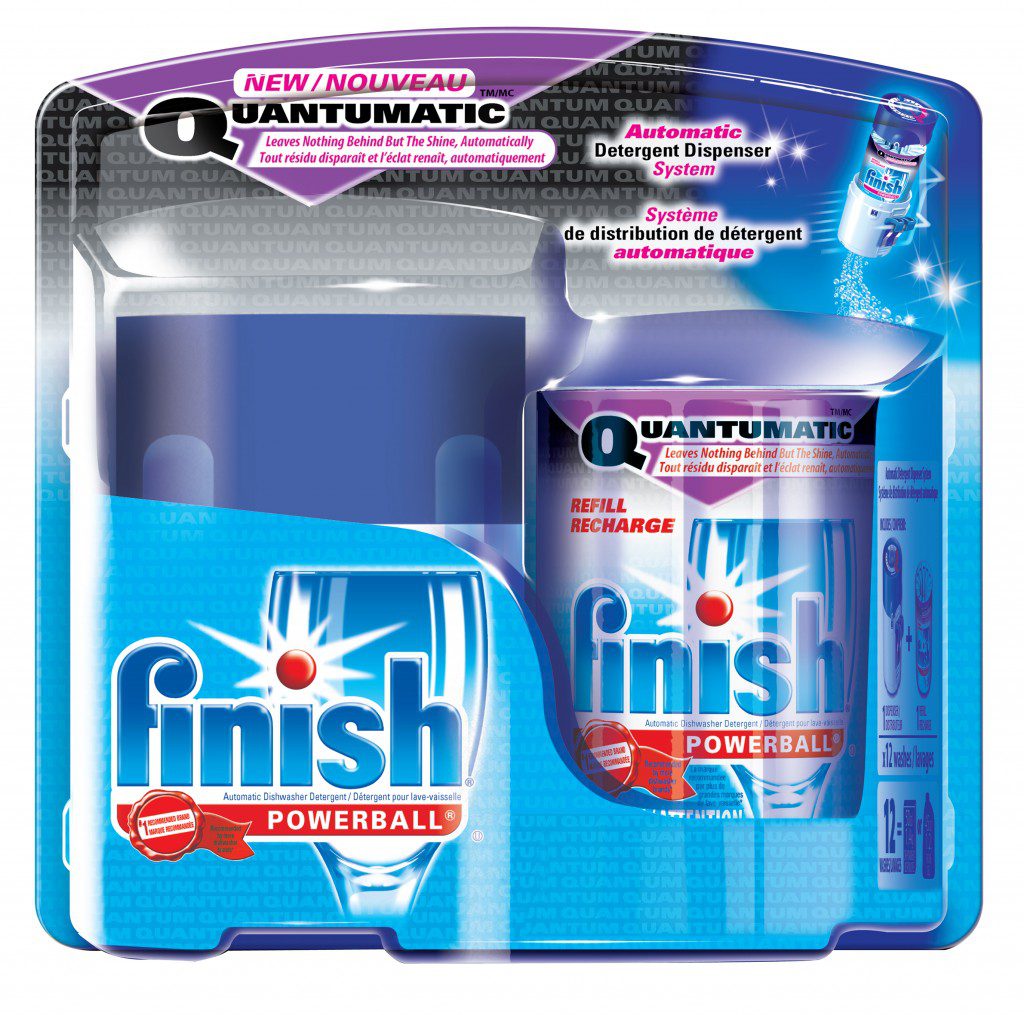 Product Name: FINISH Quantumatic and Jet-Dry Trubo Dry
Product Descriptions: FINISH, the #1 recommended dishwashing detergent brand by more dishwasher brands, is proud to introduce all-new FINISH Quantumatic dishwashing detergent dispenser. FINISH QUANTUMATIC is a revolutionary new dishwasher detergent dispenser and refill system that delivers the performance power of QUANTUM automatically for 12 washes. FINISH QUANTUMATIC helps users experience satisfaction and confidence in knowing that dishes will be clean the first time, every time – even without pre-rinsing.  With all dishwashing detergents changing to phosphate-free formulations, now is the time to change your routine and try this innovative dishwashing system.
Product Price: The suggested retail price for a dispenser and refill with 12 washes is $9.99; a refill 2 pack with 24 washes is $10.99; a refill 3 pack with 36 washes is $15.49. The suggested retail price for the Jet Dry Turbo is $3.59 – $4.49.
My thoughts: I don't enjoy loading the dishwasher and can I tell you have many times I've closed it, turned it on and then realized that I didn't put the detergent in?  A lot.  That is why when I was contacted by a FINISH representative asking me if I'd like to try out the NEW FINISH Quantumatic I was all for it.  I had seen it but had not bought it yet.  (Honestly I was hoping to get it for review!)
This is so simple to use!  Just open the package slide the refill into the dispenser (it goes in very easily) and then put it in your dishwasher on the top rack.  That's it.  You don't even need to do anything in between washes because it automatically sets itself for the next cycle.  It's pretty cool.
My dishes were clean, shiny and with the help of the Jet Dry Turbo Dry all the plastic and glass was dry!  I really don't like emptying the dishwasher as it is but when I also have to dry them it's even more of a chore.
The only con I found was the price.  I am always looking for the best price on everything I use.  If I buy other products I'll spend about half as much for each cycle.  But I'm willing to overlook that when I can find a good sale because it is a nice convenience to not have to add the detergent, especially since it's something I forget to do a LOT.
Giveaway: (1) One lucky Koupon Karen reader will win a FINISH Quantumatic and Jet-Dry Trubo Dry.
How to Enter: Leave me a comment telling me why you'd like to win this.  That's it!
Extra Entries: Once you do the above mandatory entry you can do any of the following an earn up to 4 more entries:
Tweet about this giveaway and be sure to include @kouponkaren
Blog about this giveaway
Sign up to receive my emails or add me to your favorite reader
Add my new button to your blog or swap it out for the old button
Details: Shipping to the US only.  This giveaway will end June 28th at 11:59 PM EST and the winner will be announced the next day using random.org  and will have 48 hours to claim their prize or I will pick another winner.
(The manufacturer sent me this product FREE for my review and will provide a FREE item to the winner.   I received no other compensation for this post.  My thoughts are my own and were not affected by this.)