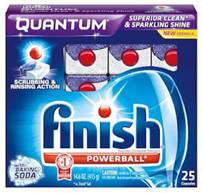 Have you heard of the Finish Sticky Dish Challenge?  Join the #FinishRevolution! and use Finish® Quantum® to clean your hard to clean dishes.  It has 3-chamber technology that releases agents that breaks down food residues: It's so powerful, there's no need to pre-rinse! It's also wrapper free!
I took the Finish Sticky Dish Challenge and I made a meatloaf.  I left the dish overnight before I cleaned it.  Here is what it looked like —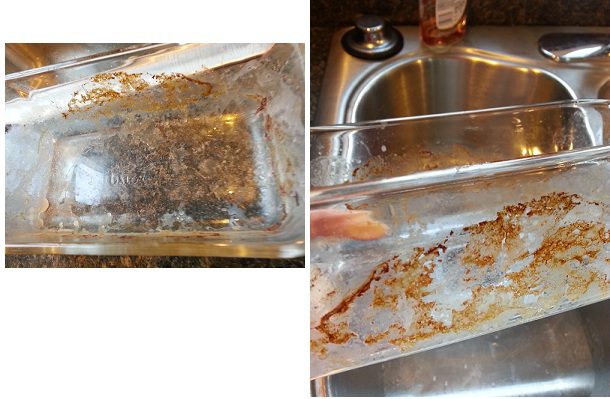 The next day I ran the dishwasher with Finish® Quantum® and here was the result —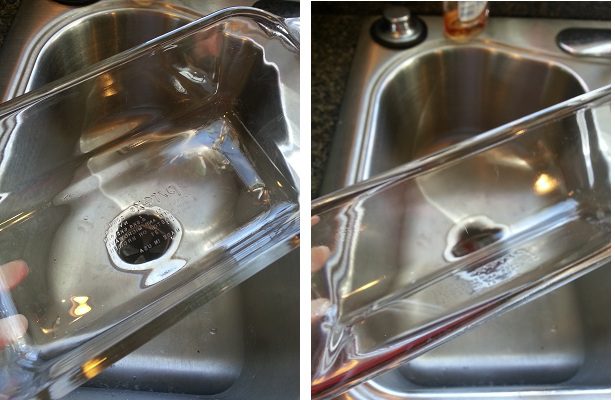 I was pretty impressed!  I hate re-washing dishes when they come out of the dishwasher but not with Finish® Quantum®.  The job gets done right the first time!
Head on over to the Finish Facebook and take the #FinishRevolution challange – you can receive a free-samples & take the challenge yourself!  If you do let me know how it goes.  And be sure to share your experiences with the hashtag #FinishRevolution.
Disclosure: I received a Free product for review. My opinions are 100% mine.