Product Name: Fisher Trail Mix
Product Information: Fisher Nuts has updated their Trail Mix package and it's the perfect on-the-go snack for a busy summer.  The new packaging makes it easy to keep on hand for any time of the day – keep some in your purse, gym bag or at the office.
The New Mixes are….
Summit Trail Mix: Here's an energy-packed snack that'll keep you satisfied over even the roughest trails. Our raisins, peanuts, cashews and milk chocolate candy can help give the boost you need to go that extra mile.
Energy Trail Mix: Look no further for a source of natural energy! We've mixed dried cranberries, almonds and cashews together and created a delicious and powerful blend to help you through your day.
Tropical Trail Mix: Enjoy a sweet taste of the islands with this delicious mix! Sweet mango, almonds, cashews, pineapple and banana chips make this mix a tropical delight!
Sweet Nut Trail Mix: Bring some sweetness into your life with this popular mix! Honey roasted peanuts, raisins, frosted walnuts, cashews and cranberries all come together to create the perfect blend of rich, nutty goodness!
Cheddar Trail Mix: When savory meets sweet, your taste buds win. We've mixed sugar-glazed peanuts, corn sticks, pretzels and peanuts for a winning flavor combo you won't be able to say no to.
My Thoughts:  We love trail mix and I make it myself a lot.  But sometimes when we are out looking for a snack, I will grab a packaged trail mix because it's definitely a better choice than chips or cookies!    These bags of Fisher Trail mix are a great size to keep in the car or toss in my bag and it has a re-closeable zip top so you don't have to finish the entire bag in one sitting.
We tried all 5 flavors above and loved them all.  Our favorite one was the Sweet Nut Trail Mix which my husband and I actually enjoyed with a glass of wine!  It was a nice mix that went well with the wine.  The girls loved the Cheddar Trail Mix because they love cheddar crackers and these were quite tasty.  I would serve these at a family party where we had munchies because I think they would be a big hit with the kids.
The Tropical Trail Mix I thought was a great one to have on for an early morning snack.
Have you tried any of the Fisher Trail mixes?  If so which is your favorite?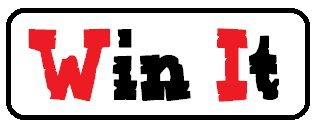 (1) Koupon Karen reader will win 5 bags of Fisher Trail Mix.

To enter the giveaway, use the rafflecopter widget below. You can now sign in with Facebook and it will remember you each time you enter another rafflecopter giveaway. Of course Facebook is in no way associated with this giveaway, the people of rafflecopter just want to make it easier for you to enter giveaways now.
As a reminder, comments left on Facebook or Twitter will not be included.
Disclosure: I received the same prize as the winner for review. My opinions are 100% mine.