Product Name: Fisher Nuts Summer Salad Kit
Product Information: Summer is still happening, fresh fruits and vegetables are in season, and it is the perfect time to get creative with leafy greens and spruce up your salads. Fisher Nuts is challenging you with your own summer salad recipes. Salads can become a light and satisfying meal, especially on a HOT day!  Salads are also a great way to use some of your summer entertaining leftovers.
My Thoughts:  I love salad and I have them often.  I grew up eating salad before every meal and I always order one when we are out to eat.  I'm pretty simple most of the times but I do like to get creative with my salad but since I'm not a very big cook, I usually use basic products and ingredients that are already chopped up for me… like bagged salad with all the fixings inside!
Fisher contacted me to see if I wanted to try and create a fun salad with some of their ingredients and I said sure!  I always say yes to salad!  So I grabbed a bag of my favorite bagged salad along with the ingredients that they sent me and created a salad of lettuce, carrots, cabbage, chopped walnuts (love these in salad!!!), sliced almonds and dried cranberries (another salad favorite!).
My oldest loves walnuts so she was eating them by the handful as I made my salad.
My salad was delish and I ate it all!
Do you enjoy salad everyday?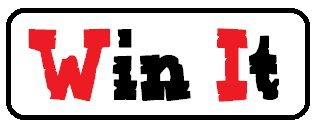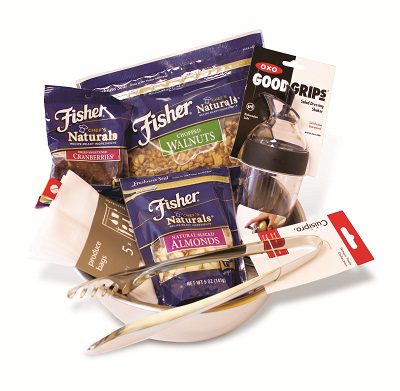 (1) Koupon Karen reader will win a Fisher Salad Kit prize pack that contains the following…
Fisher Chef's Naturals Sliced Almonds
Fisher Chef's Naturals Walnut Halves & Pieces
Fisher Dried Cranberries
5 reusable produce bags
Salad dressing shaker
8-quart stainless steel mixing bowl
11-inch salad tongs
To enter the giveaway, use the rafflecopter widget below. You can now sign in with Facebook and it will remember you each time you enter another rafflecopter giveaway. Of course Facebook is in no way associated with this giveaway, the people of rafflecopter just want to make it easier for you to enter giveaways now.
As a reminder, comments left on Facebook or Twitter will not be included.
Disclosure: I received the same prize as the winner for review. My opinions are 100% mine.