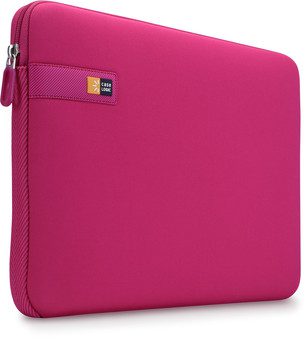 This post is Sponsored by Case Logic but my opinions are 100% my own!
Do you need a sturdy laptop and Macbook Sleeve for either yourself or your child who is heading off to school soon?  I recently discovered Case Logic and I have to say I fell in love at first site.   And they have something that I really needed.  And I think you'll agree, especially after you read the 5 reasons why I Love the Case Logic Laptop and Macbook Sleeve.
Every other Wednesday my husband has a standing appointment that I attend as well.  We are there for about 4-5 hours so I bring my laptop with me so I can get some work done while sitting with him.  It's time that I have to work without interruptions from the kids and the dog.  Sometimes the dog is worse than the kids because he's just a puppy.
Last year I invested in my first Macbook and I love it!  So when I take it with me, I'm usually pretty nervous that something will happen to it.  If you are familiar with Macbooks, you know they are quite the investment so I'm extremely careful with it.  The laptop bag I have is okay but it is too big for the Macbook and I am constantly concerned the Macbook will get bumped around too much and perhaps break!
Well I don't have that problem anymore because I now have a great sleeve from Case Logic and it fits my Macbook perfectly!
Five Things I Love about the Case Logic Laptop and Macbook Sleeve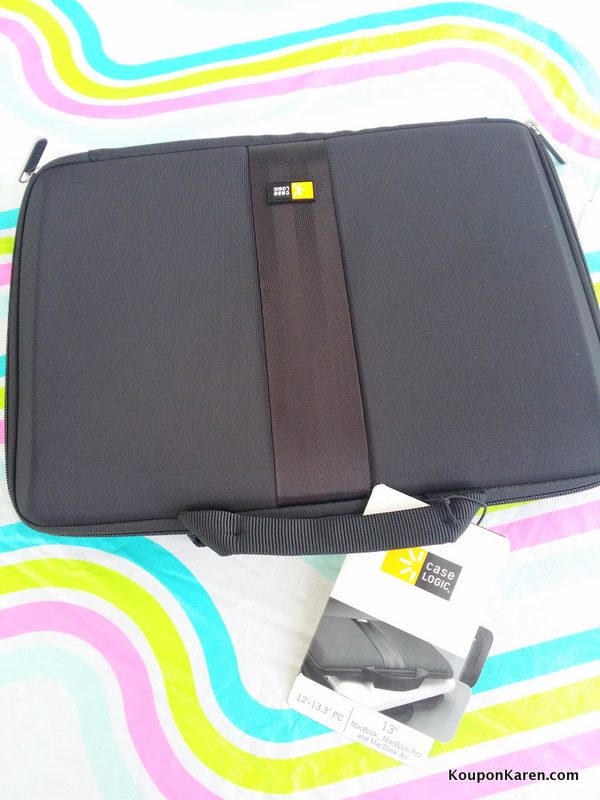 It's Made Sturdy to Protect
It not only looks good, but it's made well.  You can't tell from the picture but the shell of the sleeve is made of sturdy foam padding so I know my Macbook is protected in there.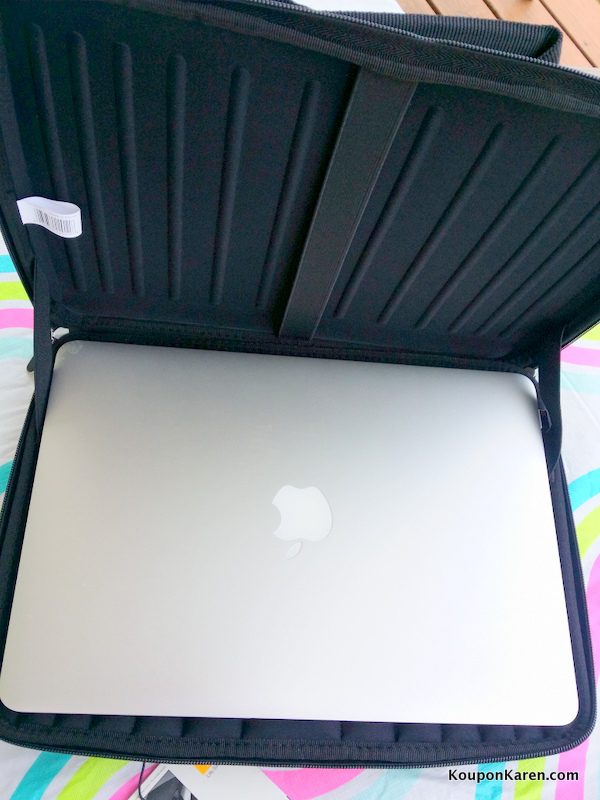 It Fits Like a Glove
I have the 13″ Macbook,  Can you see how well it fits?  It's the perfect fit and was made for my Macbook!  If you have a PC Laptop that's okay.  You can still use this.  It fits PC Laptops size 12″ – 13.3″.  And you see that strap on top?  That's so I can tuck the laptop in there while I'm not using it.  And then it's even more secure.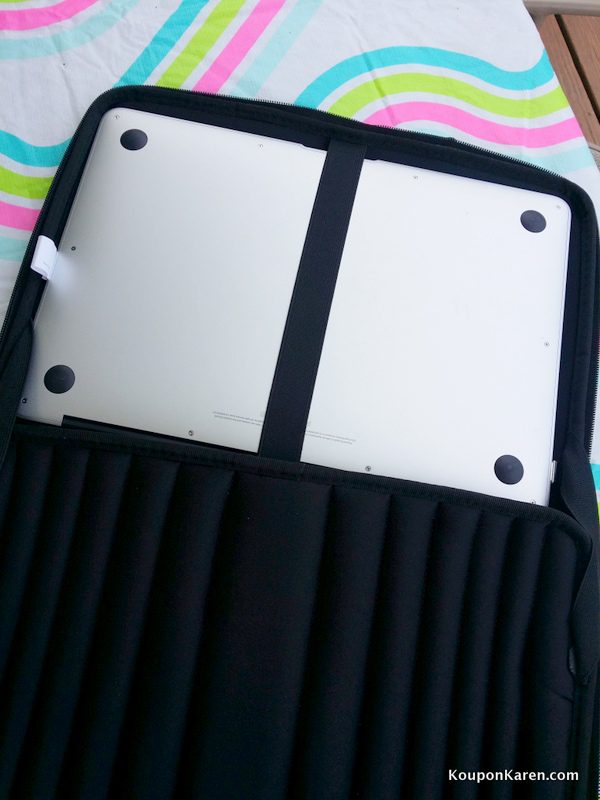 I would use that especially when I'm traveling, just so I know it's really in there nice and snug.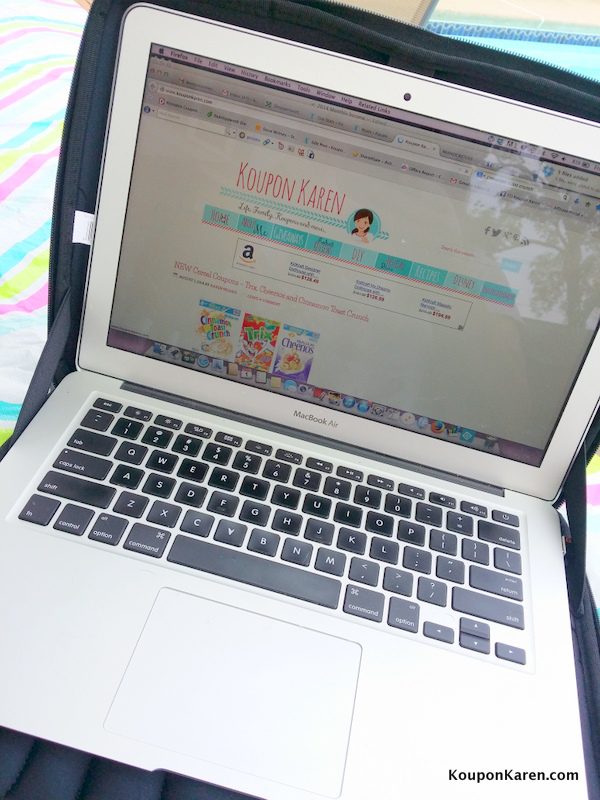 And I can even use it while it's in the sleeve.  Since the sleeve zips around 3 sides, it opens up and you can use the laptop while keeping it in the sleeve.  I like this feature for many reasons including always giving me a clean space to work on.

It's Slim and Fits Just About Anywhere
Look how think it is?  So this easily fits inside my laptop bag for times when I need to take other things with me – like my notebook with all my work notes.  And it'll fit great in my backpack when I travel!  And I love that color pink but I am better off with black because then my husband won't mind holding it for me.
It's Perfect for Business and for Students
The Case Logic 13.3″ Laptop and MacBook Sleeve comes in several colors including black,  pink, acid (yellow), purple, peacock (teal), graphite and dark blue (in October 2014).  So there is a color for everyone.
As students pick out their wish list back-to-school portable electronics, Case Logic has sleeves to protect them all.
It's Affordable for any budget
And while I know expenses add up fast when sending your child off to college, this won't break the bank.  You can purchase this online at the Case Logic website for only $24.99.
Disclosure: I received a Free product for review. My opinions are 100% mine.