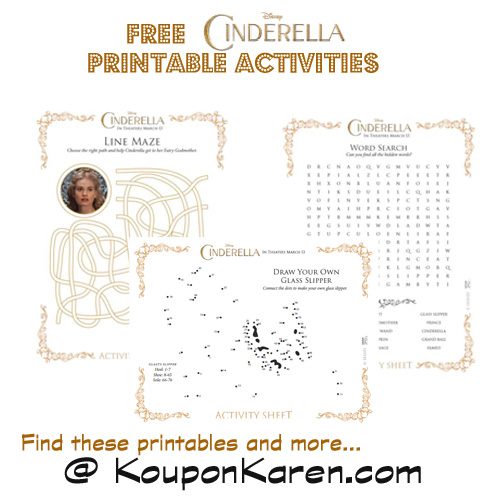 Cinderella is now on DVD and Blu-ray.  In honor of that release I wanted to remind you about these FUN Cinderella Activity Sheets for the kids!  You can print them now and pull them out for a rainy day!
Click the image to download the PDF file to print.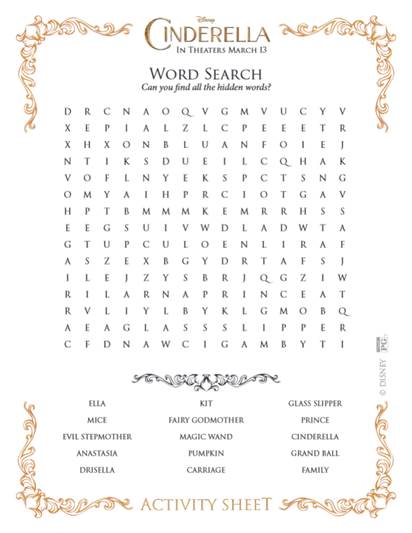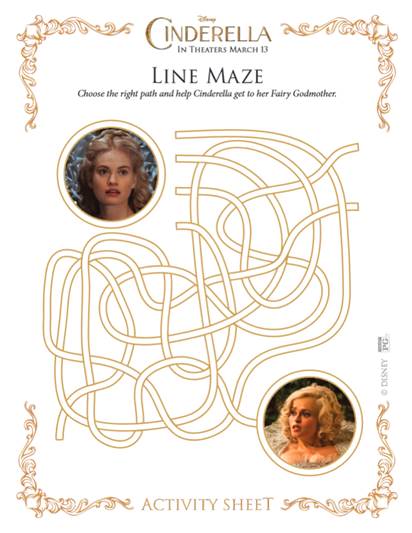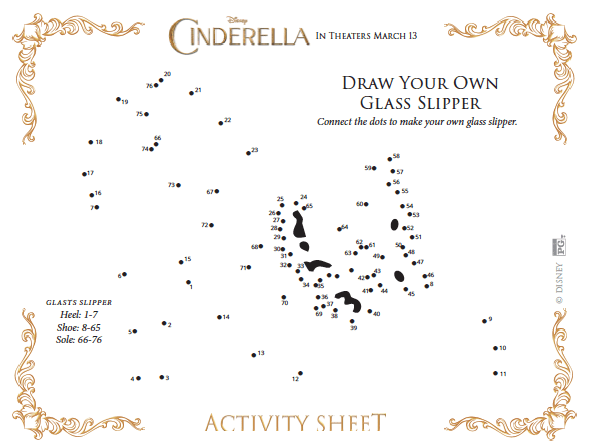 Here is the trailer of Cinderella:
CINDERELLA is now playing in theatres everywhere!