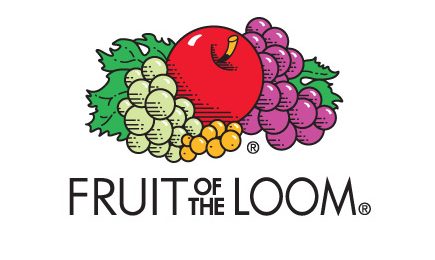 This post is Sponsored by Fruit of the Loom but my opinions are 100% my own!
I do all of the shopping for the family not just for food and household items, but also for clothes.  Even for my husband because he's very busy with work.  But I'll admit, one thing that sometimes gets overlooked is the underwear and when we all need new ones.   I know some people buy new stuff before school starts or around the holidays but I really don't have a schedule for these items.
My little ones are growing like weeds these days and while I buy them bigger clothes as they grow, I tend to forget about the garments that are under their clothes. I was happy when Fruit of the Loom offered to send my family some new underwear, socks and camis because seriously, we all needed some!
I browsed through the Fruit.com website and easily found items for all four of us. The website is super easy to use and well laid out. That always makes it easier to shop.
I choose some fun panties for my girls, because when you are a kid you can have fun panties!  I picked the Fruit of the Loom Girls' 7pk Little Miss Days of the Week Briefs and Fruit of the Loom Girls' 7pk DC Comic Briefs.  I knew they'd both love them and I was right because when they arrived they both wanted to wear them immediately and were upset when I told them we had to wash them first.
I personally love the super heros and wish they had them in my size.  I'd totally wear them and you would never know!   They are super comfortable since they are cotton and so colorful.   And even after a few washes, they are still very bright and colorful.   The superhero ones remind me of something I had when I was a little girl.  Aren't they adorable???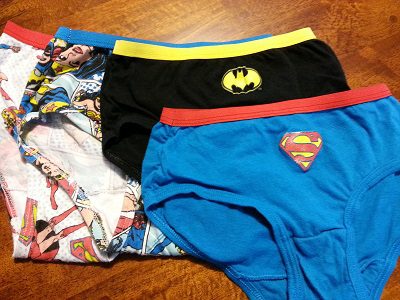 The days of the weeks panties are just as cute.  Some of them have patterns and others just one picture.  These colors aren't as bright, more pastel colors but also kept their colors very well after a few washes as you can see below….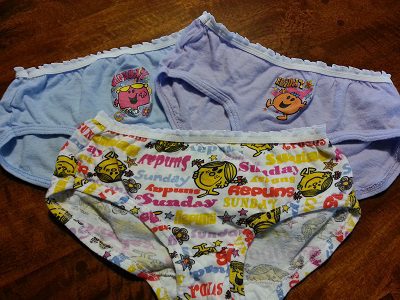 They also sent us some Fruit of the Loom Girls' Cotton Cami's and Fruit of the Loom Girls' No show colorful socks which they both desperately needed. In the summer they wear sneakers a lot when we are on the go so the socks they had were all tall socks and they needed some smaller ones. So the no-show socks work really well and are cute and colorful!  I also like to keep socks in the car in case we go to an indoor place where they need socks in the summer.  Those are the days they have sandals on.  So these are perfect to toss in the car and since they aren't bulky, they wont take up much room.
The Cami's are great for them to sleep in this summer on warm nights and they'll be nice for them to wear under their tops in the winter for a little extra warmth.    I love that they are tag free and 100% cotton!   Kids always hate tags and I'm glad companies have caught onto that concept and have removed them.    These cami's didn't really shrink much in the wash and ave a cute bow on the top to give them a little bit of a feminine touch.  PERFECT!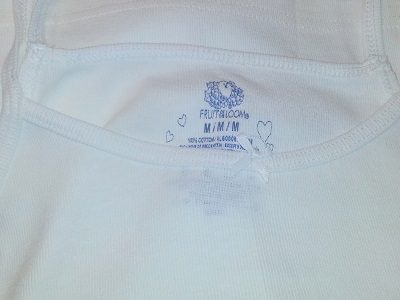 They also sent for myself and my husband some Fruit of the Loom Fit for Me Assorted Hi-Cut panties and Fruit of the Loom Men's White Briefs along with a T-Shirt for my husband.    We are loyal Fruit of the Loom customers and it's usually our go to brand so all I had to do was look in our draws to see what sizes we needed since FOTL was all we had!
I suggest you look through your family's clothes and see if you need to also get some new underwear for them and then check out Fruit.com or your local stores.  They have something for everyone and their products are great and last a long time.  One reason I forgot to buy new ones!
Disclosure: I received a Free product for review. My opinions are 100% mine.