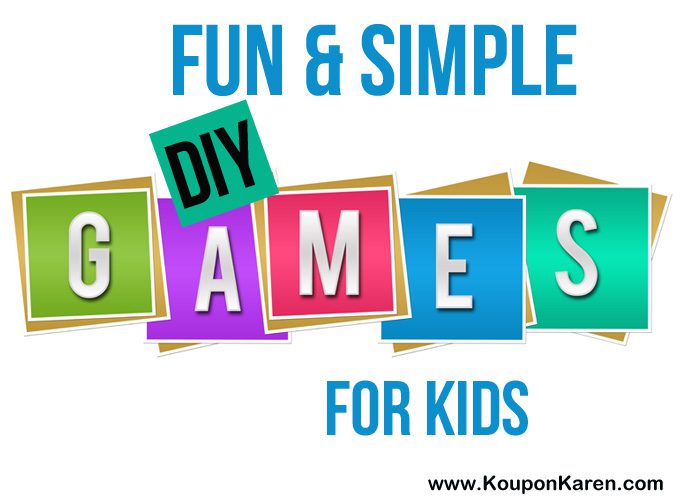 We all know how expensive it can become to get your kids the latest games and toys, especially around Christmas or their birthday. Since not everyone can afford to spend a ton of cash we thought it apt to come up with a few DIY alternatives you can try making with your kids to cut a few corners, save yourself some cash and bond with your children.
Toilet Roll Bowling
To start off our list, we have something simple that you can knock up in just a few minutes. All you need for this game is a couple of empty toilet roll tubes, a ball, which you can make out of wool, rubber bands, paper, or whatever you have lying around really.
You and the kids then take it in turn to knock down pins. If you want to get your kids more involved with it, you could have them keep score or let them design the pins. (Source)
Fabric Fishing
Fabric Fishing is a little bit more complicated, but it really lets your kids cut loose with their creativity. All you need is some colorful fabric, then you cut it into fish shapes and tie them all together, finally you can make a rod out of a stick, paper clips and yarn.
You then lay the various fabric fish out on the floor and you and the kids then take it in turn to hook a fish. If you want to get really fancy you could give each fish a specific point value or randomise it each round. (Source)
Bingo
For anyone on a strict budget, a simple game of bingo is probably your best option as it's extremely cheap and quick to set up. All you really need for this game is some paper, pens, colored balls and a tumbler and you can pick up most of these at any local craft store relatively cheaply.
The best thing about bingo is that you can use any 'bingo' item you like from maths equations, colors, animals, words or even just numbers to keep it simple. Also, why not let your kids design their own cards? (Source)
Tin Can Golf
We've all been there, there's torrential rain outside and there's nothing to keep your kids amused. Luckily this is where Tin Can Golf comes in! 

This brilliant game lets your kid's burn off some excess energy and lets them show off their competitive streak with their siblings.
All you really need for this game is some tin cans, paper flags and a stick or plastic golf club to use. You can choose how many holes you want to use, three is a good start but if you want to keep the kids going for a while you could try going up to 10 or more. (Source)
Bean Bag Toss
Last up on our list is the classic Bean Bag Toss game; all you really need is bean bags for this game, which you can get at any toy store for a low price.
Then you just take several buckets or bowls, assign each one a score value and then have your kids take turns tossing bags into the containers, the winner is the first to 20. (Source)
These are just a couple of the things you can try to keep your children amused whilst keeping yourself to a budget. So, when you're trying to save yourself some cash whilst having fun with your kids, then why not try a few of these incredibly cheap and really fun ideas out?