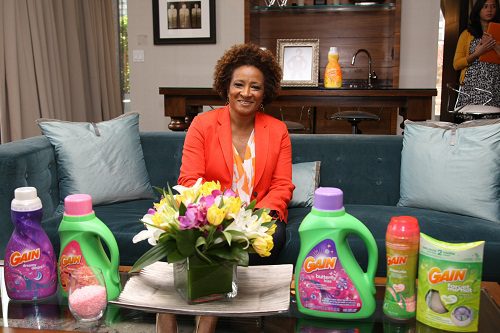 Gain has partnered with anything but ordinary comedian Wanda Sykes to create a one-of-a-kind interactive YouTube video aimed to help consumers find their perfect scent match. Wanda leads scent lovers through a series of questions that range from your taste in shoes and music to your assessment of an inkblot and matches them up with their ideal Gain scent based on their personality. Once fans have found their unique nasal mate, you will be presented with a coupon to go "meet" your perfect match in person!
Will the sparks fly with Fireworks or will you dance the night away with Apple Mango Tango? There is only one way to find out, visit www.youtube.com/Gain, to find your perfect match!  Once you watch the video you'll be able to print a coupon as well.
The video is hilarious and Wanda Sykes was the perfect person to do this.  Try it out, it's fun.  My perfect match was Dreamy Desire and I was sent a sample of it to try out and OH BOY it smelled so good!  I washed my sheets in it I loved it so much!