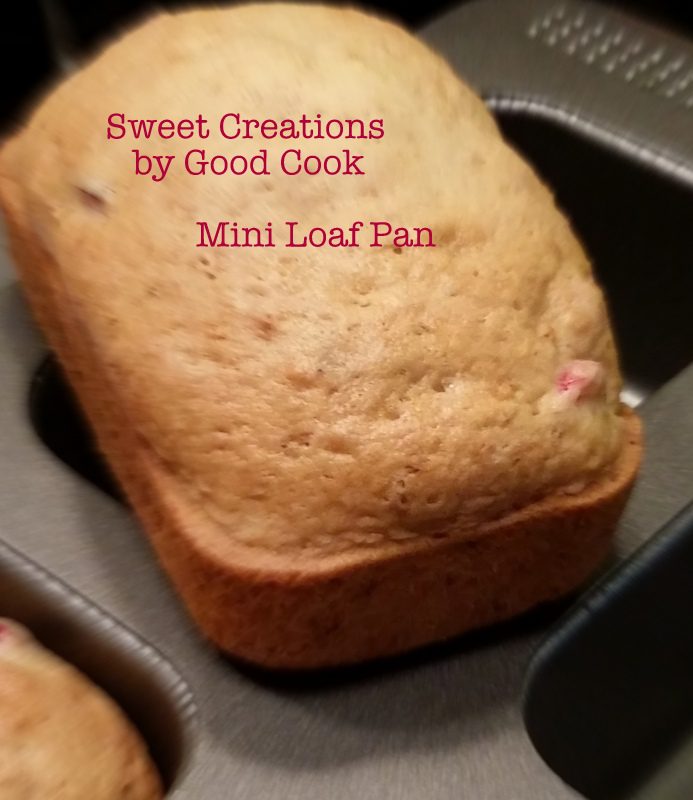 This post is Sponsored by Good Cook but my opinions are 100% my own!
My girls love sweets just like I do so they are always happy when I make something new.  A few weeks ago I made some Cranberry Bread and they LOVED it!  So they asked me to make it again.   Since I had the Good Cook Mini Loaf Pan, I figured I could make 4 mini loaves and freeze the other 3 so I could pull it out of the freezer when they wanted more!  And since these are made with fresh cranberries, I don't mind serving it to them.  Plus it's a yummy, quick breakfast on a busy morning.
Good Cook sent me the mini loaf pan along with some fun holiday parchment paper.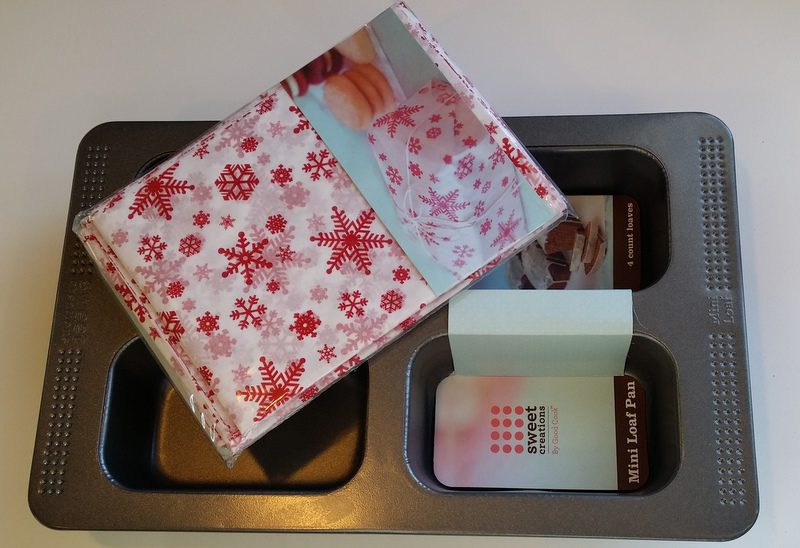 I love this mini loaf pan.  It's nonstick and my favorite part is that it's like it has handles on it so its super easy to grab out of the oven.   Each mini loaf is the perfect size to give as gifts too for the holiday!  What hostess wouldn't love a yummy min loaf?!
The last time I made the Cranberry Loaf Bread, I used a box mix.  This time I made it from scratch since I figured I had everything I needed.  I found a few recipes online but decided to go with the once that Ocean Spray recommended since after all, I was using their cranberries.
2 cups flour
1 cup sugar
1 1/2 teaspoons baking powder
1 teaspoon salt
1/2 teaspoon baking soda
3/4 cup orange juice
1 tablespoon grated orange peel
2 tablespoons shortening
1 egg, well beaten
1 1/2 cups Ocean Spray® Fresh or Frozen Cranberries, coarsely chopped
The house smelled amazing and they looked just as amazing when I pulled them out of the oven….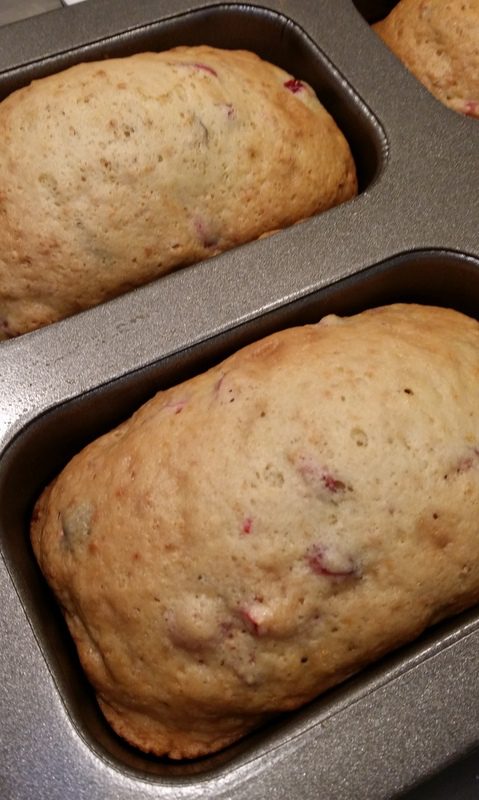 We immediately cut one and the girls devoured it.  I had a little myself!  I then wrapped up the other 3 loaves and put them in the freezer.  I'll pull them out later to serve or perhaps share with friends.    I love this pan which allowed me to make 4 little loaves rather than 1 large one.  And they are so cute too!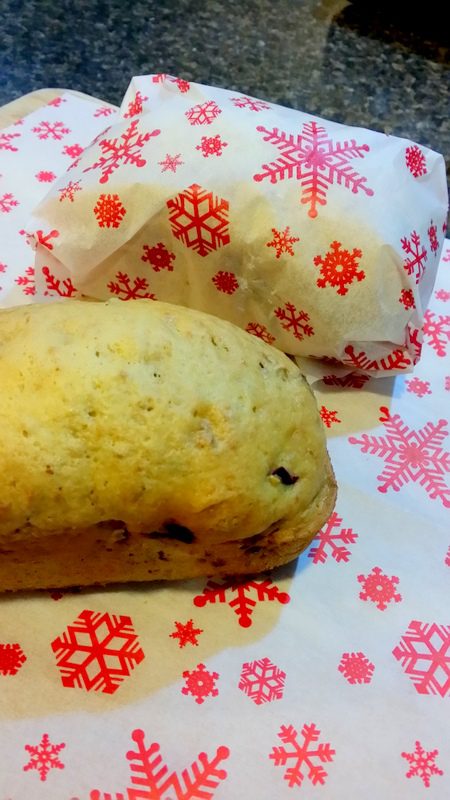 The non stick pan allowed the loaves to slide right out and nothing stuck to the pan.  Perfect!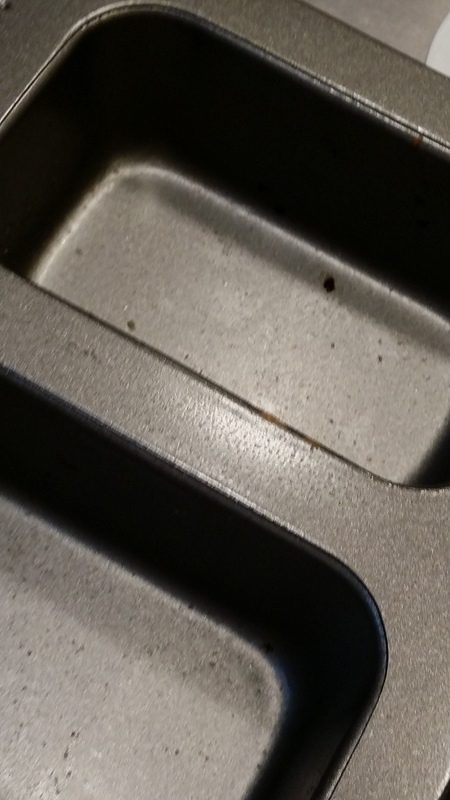 And it looked so good once I sliced it!  Look how yummy those cranberries look!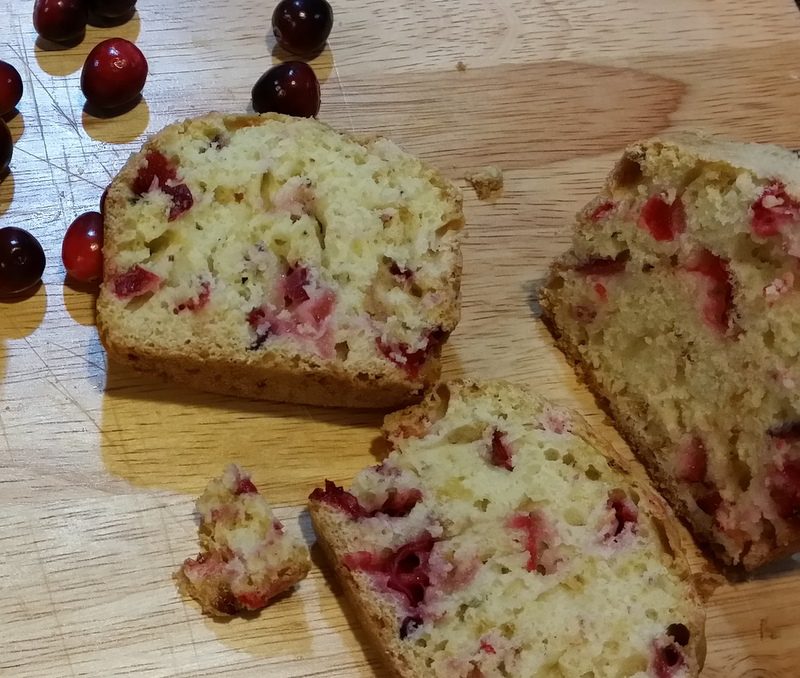 It was delicious and will now be a regular recipe for me.    What a mini loaf pan?  You can save 25% off the Mini Loaf Pan at goodcook.com when you use coupon code SWEETLOAF at check out!
Disclosure: I received a Free product for review. My opinions are 100% mine.