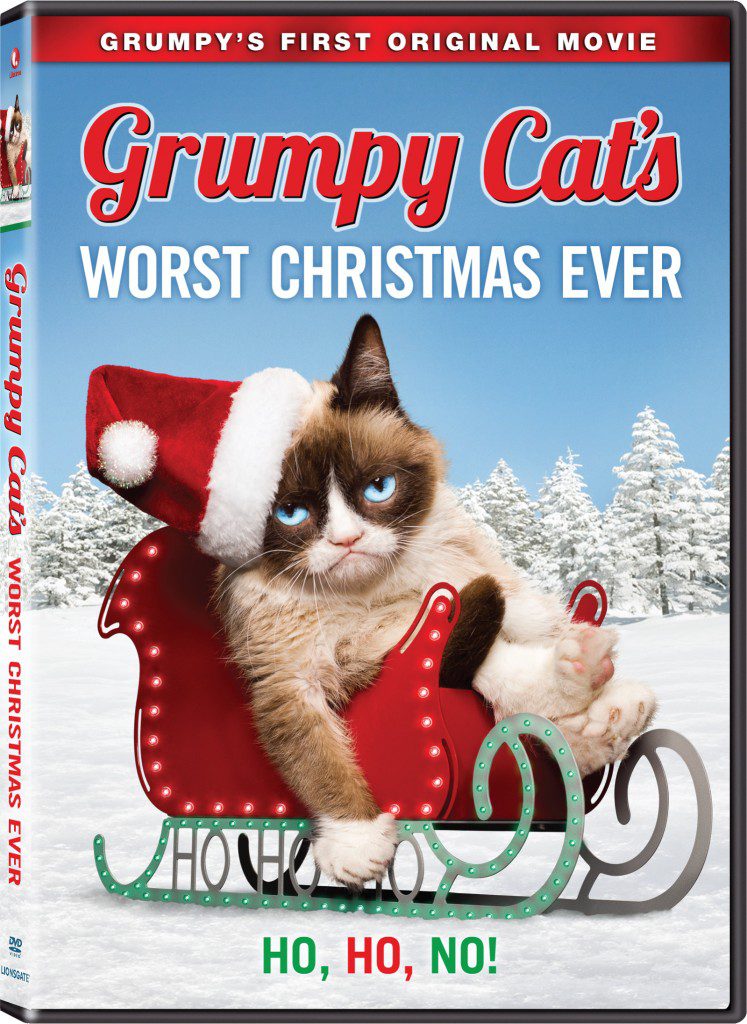 This post is Sponsored by Lionsgate Home Entertainment but my opinions are 100% my own!
Grumpy Cat's Worst Christmas Ever on DVD
One of the most famous internet cats of all time, Grumpy Cat makes her feature film debut in Grumpy Cat's Worst Christmas Ever, which arrived on DVD December 16 from Lionsgate Home Entertainment. Appearing on the scene in 2012, Grumpy Cat (real name Tardar Sauce) was named the "Most Influential Cat of 2012" by MSNBC and the "Most Important Meme of 2012" by Mashable. Since then, Grumpy Cat has become a household name with its nearly 7 million likes on Facebook, over 28 million video views on its official YouTube Channel and merchandising/endorsement deals around the country. Written and directed by Tim Hill (Alvin and the Chipmunks), Grumpy Cat's Worst Christmas Ever stars Aubrey Plaza (TV's "Parks and Recreation") as the voice of Grumpy Cat.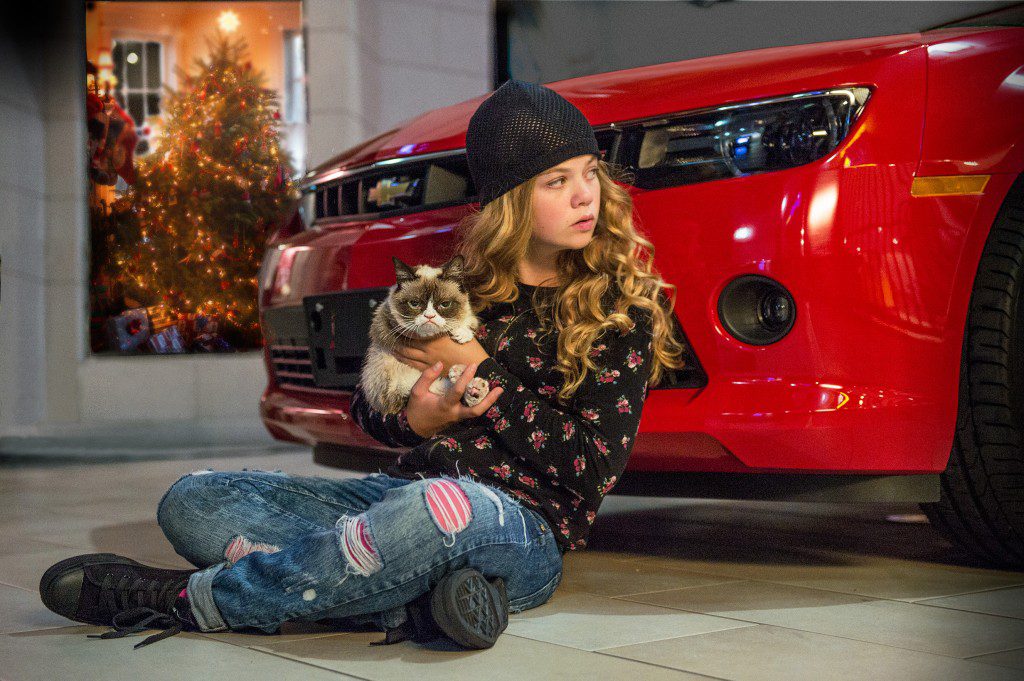 Sometimes I think I live under a rock because I had not heard of this Grumpy Cat until recently but of course my kids knew who she was!  They've been asking for all sorts of Grumpy Cat gear for Christmas including the movie.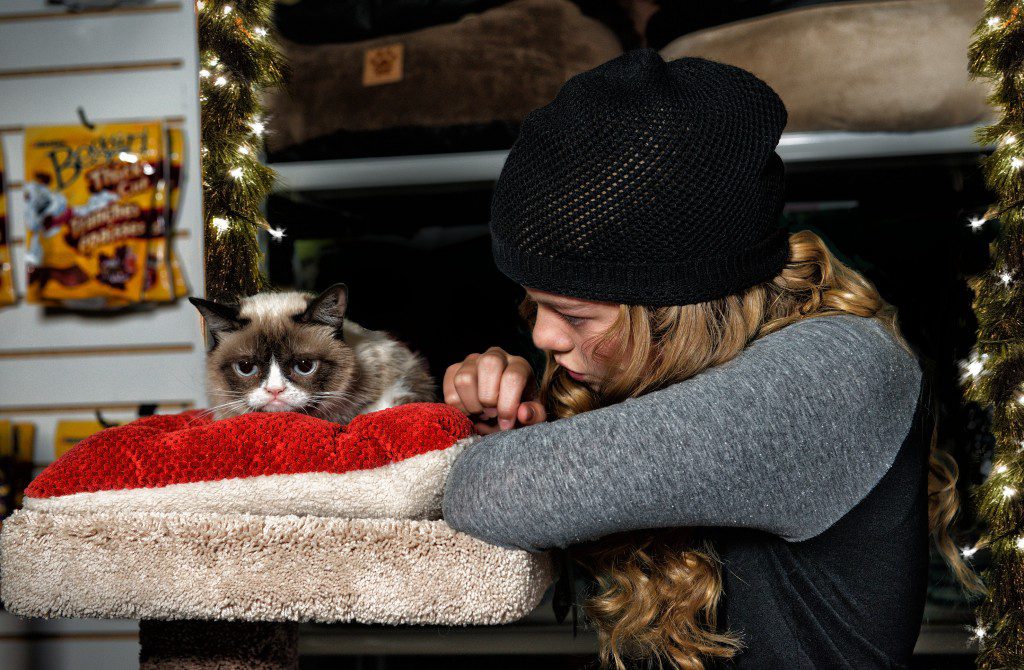 About Grumpy Cat's Worst Christmas Ever
In this feline sensation's first movie, Grumpy Cat's Worst Christmas Ever, lonely Grumpy Cat lives in a mall pet shop where she never gets chosen by customers. Because she always gets passed over, this kitty develops a very sour outlook on life until…one day during the holidays, a very special 12-year-old girl named Chrystal enters the pet store and falls in love with Grumpy. The two form a special friendship when Chrystal discovers she is the only person who can hear this feline talk. Will Grumpy Cat finally learn the true meaning of Christmas, or will it be, in Grumpy's words, the "Worst. Christmas. Ever."?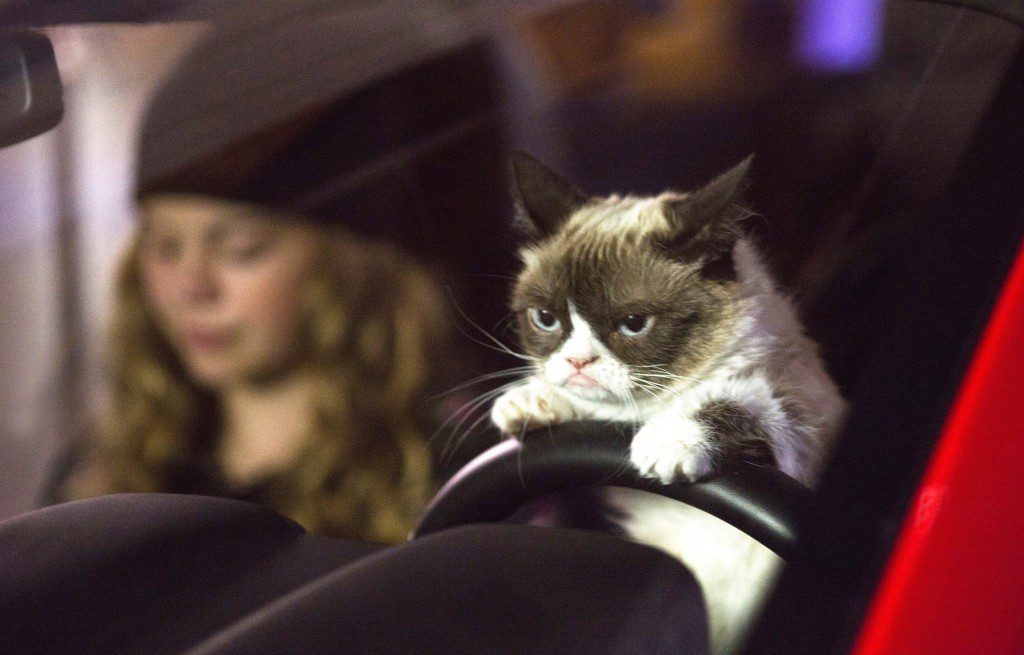 CAST
Aubrey Plaza TV's "Parks and Recreation," Life After Beth, The To Do List
Daniel Roebuck TV's "Mob City," TV's "Lost," Jack and the Beanstalk
Megan Charpentier Resident Evil: Retribution, Mama, Frankie & Alice, Jennifer's Body
Russell Peters Source Code, Girl in Progress, Wings: Sky Force Heroes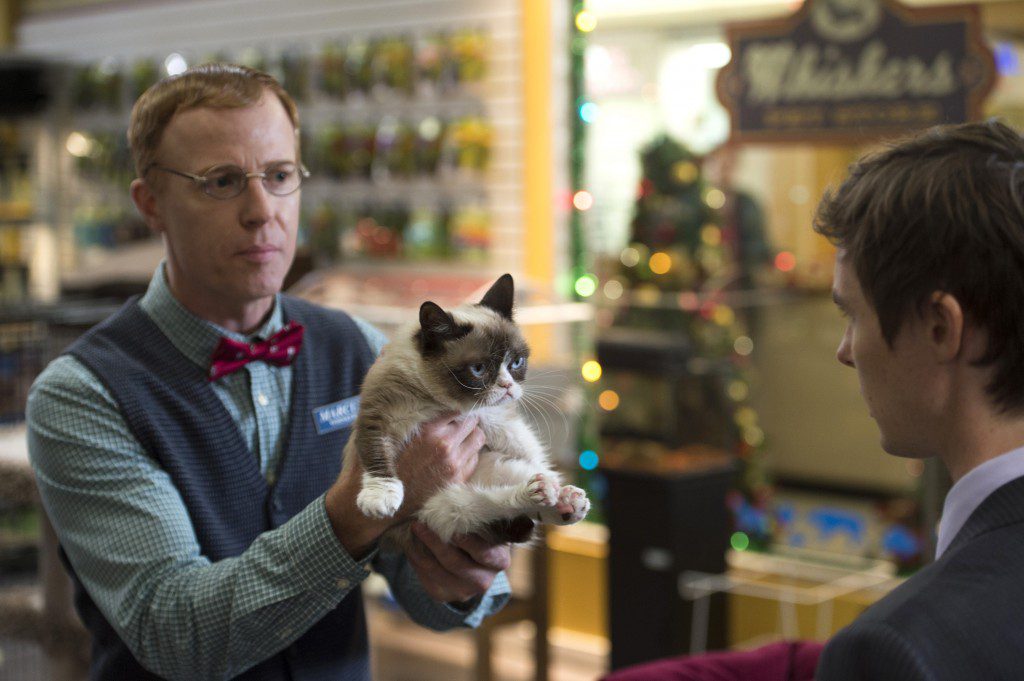 The Grumpy Cat's Worst Christmas Ever DVD features special bonus material* and will be available for the suggested retail price of $14.98.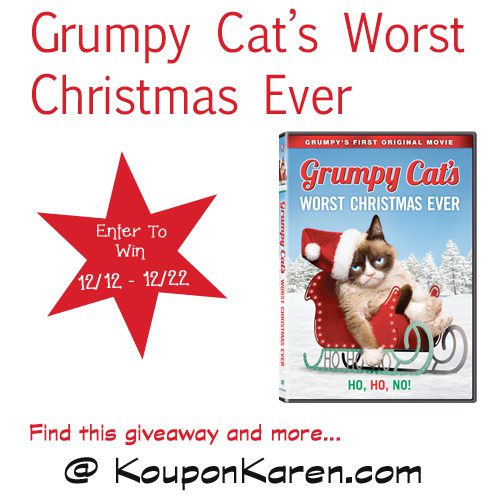 (1) Koupon Karen reader will win a copy of Grumpy Cat's Worst Christmas Ever DVD.

To enter the giveaway, use the Giveaway Tools widget below. Email and feed subscribers will need to click-through to the site to enter the giveaway.
As a reminder, comments left on Facebook or Twitter will not be included. You must follow the instructions on the widget about the proper way to enter. Of course Facebook is in no way associated with this giveaway!
If you are looking for more giveaways, be sure to follow my Fun Giveaways Pinterest board!
Disclosure: I received a Free product for review. My opinions are 100% mine.