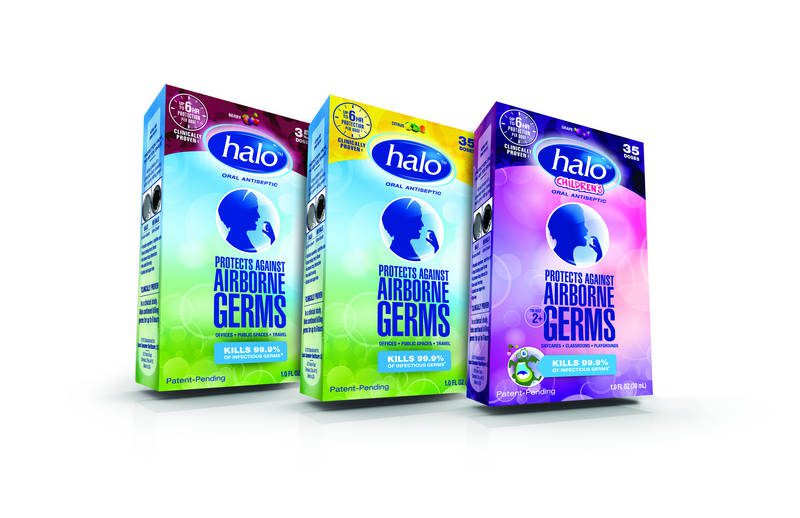 Product Name: Halo Oral Antiseptic Spray
Product Information: Just in time for back to school and cough and cold season, Oasis Consumer Healthcare is making it safer to breathe the air you share with new Halo Oral Antiseptic. Halo is the first-ever, patent-pending, oral antiseptic spray that has been scientifically proven to kill 99.9 percent of infectious airborne germs, including a broad spectrum of bacteria and viruses, such as rhinovirus (the virus that causes the common cold), influenza and H1N1, and is clinically proven to kill airborne germs you breathe in for up to six hours.
The active ingredient, Cetylpyridinium chloride (CPC, 0.1%), is an FDA-monographed oral antiseptic with a remarkably strong history of safety and efficacy. Once Halo is sprayed into the mouth, it coats the back of the oral cavity, or oropharynx, to provide a sustained antiseptic action that blocks and kills airborne germs breathed in through the nose and mouth. The mouth is the single largest entry point for germs, and in six hours, the average person breathes nearly 600 gallons of air2 that may contain infectious germs from other people's coughs, sneezes and breath vapor.
Purchase Information: Halo is available in the cough and cold section at major retailers nationwide in a convenient, travel-size 1 fl oz. (30 ml) bottle, providing 35 doses for a suggested retail price of $12.99. There are two flavors for adults, berry and citrus, and a grape flavor for children ages two and up. Halo is alcohol-, dye- and sugar-free.
For more information about Halo and the dangers of airborne germs, visit www.halogermdefense.com and Halo Oral Antiseptic on Facebook and Twitter.
My Thoughts: I love this time of year – the kids are heading back to school, the days get a little shorter and the cool crisp air in New England begins to make its appearance! But unfortunately back to school also means back to germs and I hate germs. There is nothing worse than having a sick child. I wish it could always be me because I hate to see my kids sick. But I can't stop it from happening all the time but I can try to reduce the amount of times they get sick with Halo, and I have every intention of trying to do exactly that!
It's simple to use, just spray it into your mouth 3 times. That's it. If it means there is a good chance we won't get sick, then it's worth a shot for me. And the kids one comes in Grape flavor which is a favorite with my girls and it lasts up to 6 hours which is a school day for them.
I don't expect it to kill all germs and relieve them of all colds/bugs but if it can stop a few at the worst time of the year – the holidays – that will make me happy!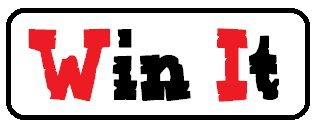 (1) Koupon Karen reader will win some Halo Oral Antiseptic Spray!!
To enter the giveaway, use the rafflecopter widget below. You can now sign in with Facebook and it will remember you each time you enter another rafflecopter giveaway. Of course Facebook is in no way associated with this giveaway, the people of rafflecopter just want to make it easier for you to enter giveaways now.
As a reminder, comments left on Facebook or Twitter will not be included.
Disclosure: I received the same prize as the winner for review. My opinions are 100% mine.