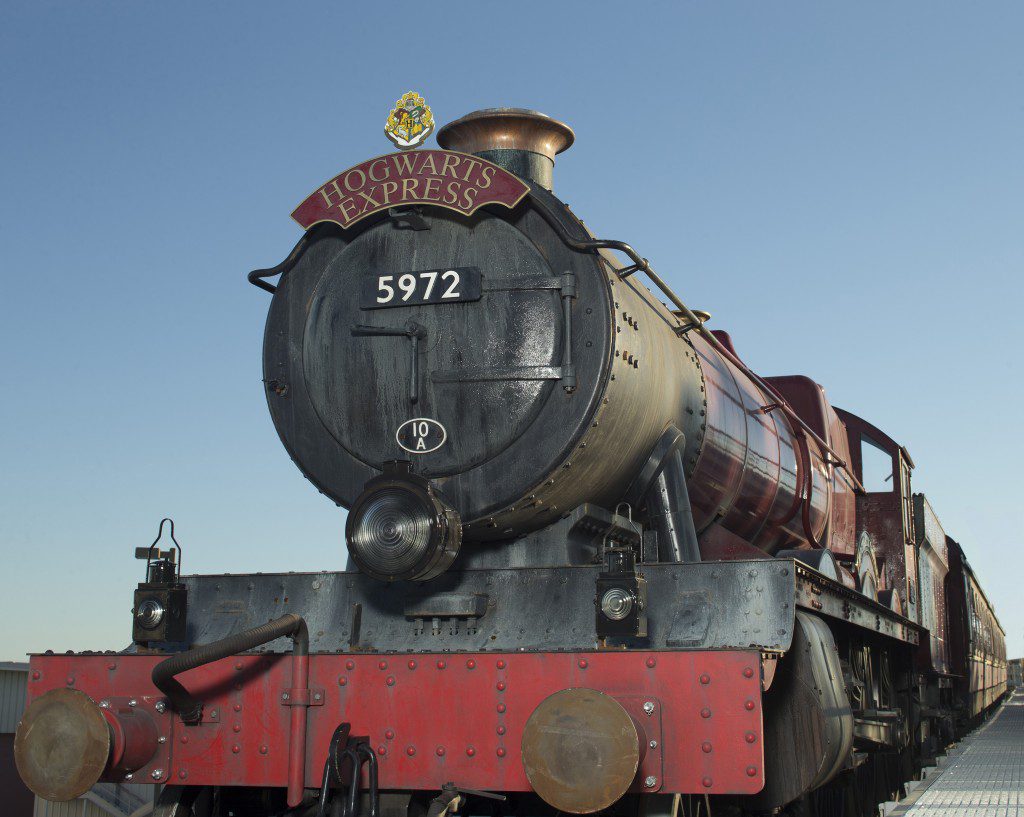 I'm so excited to share with you that Universal Studios in Florida has is creating the First-Ever Harry Potter Experience that will allow guests to Actually Ride the Iconic Train Between London and Hogsmeade!
One of the most memorable and exciting experiences from the Harry Potter series will come to life at Universal Orlando Resort this summer.  For all your Harry Potter fans, imagine being transported from the Muggle world to the wizarding world as you pass through the brick wall at King's Cross Station to arrive at Platform 9 ¾.  You will be watching in amazement as the Hogwarts Express pulls into the station – its billowing steam and authentic whistle beckoning you to hop aboard.  You can be sitting in one of the train's cabins with your family and friends and actually riding the Hogwarts Express – just as your favorite characters did in the Harry Potter films.  You can be looking outside your cabin window and enjoying a scenic, breathtaking journey through the British countryside as you encounter magical creatures, some of your favorite Harry Potter characters…and even Dementors.
Since the very first Harry Potter film, every fan has dreamed of taking the same classic journey Harry Potter did aboard the Hogwarts Express. And this summer – but now you will get to live it.
Once seated in the cabin, guests will be able to look out their windows as an incredibly authentic and magical adventure unfolds before them. They'll see Hagrid come alongside the train on his flying motorbike, Buckbeak the Hippogriff swoop gracefully over the black lake, the Weasley twins on brooms and up to their usual antics, the Knight Bus swerving through London traffic – and other special moments and surprises.
This sounds amazing and we will be taking a trip to Universal later in the year and I can't wait to go on this fabulous journey.