If your like me, your scrambling this week to fill those Easter Baskets.  I'm also preparing for a birthday party with an egg hunt as well!  So I was super excited when I received a bucket full of great Easter Basket ideas from Hasbro.  It's hard for me to spend a lot of time walking the aisles to see what's available so it's nice to get ideas online and I hope this is helpful for you as well.
A few items they sent me…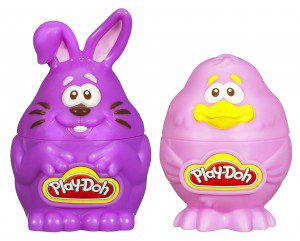 Play-Doh Bunny & Chick Stampers – These are super cute!  They are a mix between an animal and an egg.. does that make sense?  Inside there is some play-doh and they each have a stamp under their feet.  When you press down it stamps out some play-doh into a shape.   The package I received had a bunny which stamped out some carrots and a chick which stamped out a chick.  These are super cute and I know my girls will love them as they LOVE play-doh.  These are sold at Target and are only $3.99 for a pack of 2.  Not bad!  I will split this pack up between their baskets so one each.  These are recommended for children aged 3 and up.
Littlest Pet Shop Spring Pets – My oldest loved Littlest Pet Shop when she was a little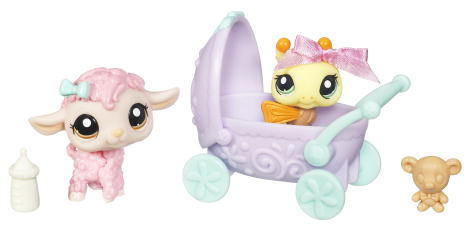 younger, she still likes to play with them but now her sister has inherited all of her animals and lately has been playing with them all the time.  I love hearing her when she's in her room playing with them!  These are perfect for Easter Baskets and they have a few different Spring sets that are perfect for the holiday.  These are for ages 4 and up and you can find them at Target for about $6.99.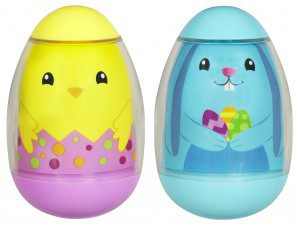 Weebles Spring Basket – I love Weebles!!  They remind me of when I was a kid and I think they are so much fun for a little one.   Playskool has some really cute Spring Basket Weebles that come in a 2 pack.  These are great for the little ones in an Easter basket, especially for those that can't eat candy yet.   I received a package with a pink chick and a blue bunny.  They are super cute and perfect for babies 12 months and over.  You can find these at Walmart for $6.99 for a set of 2.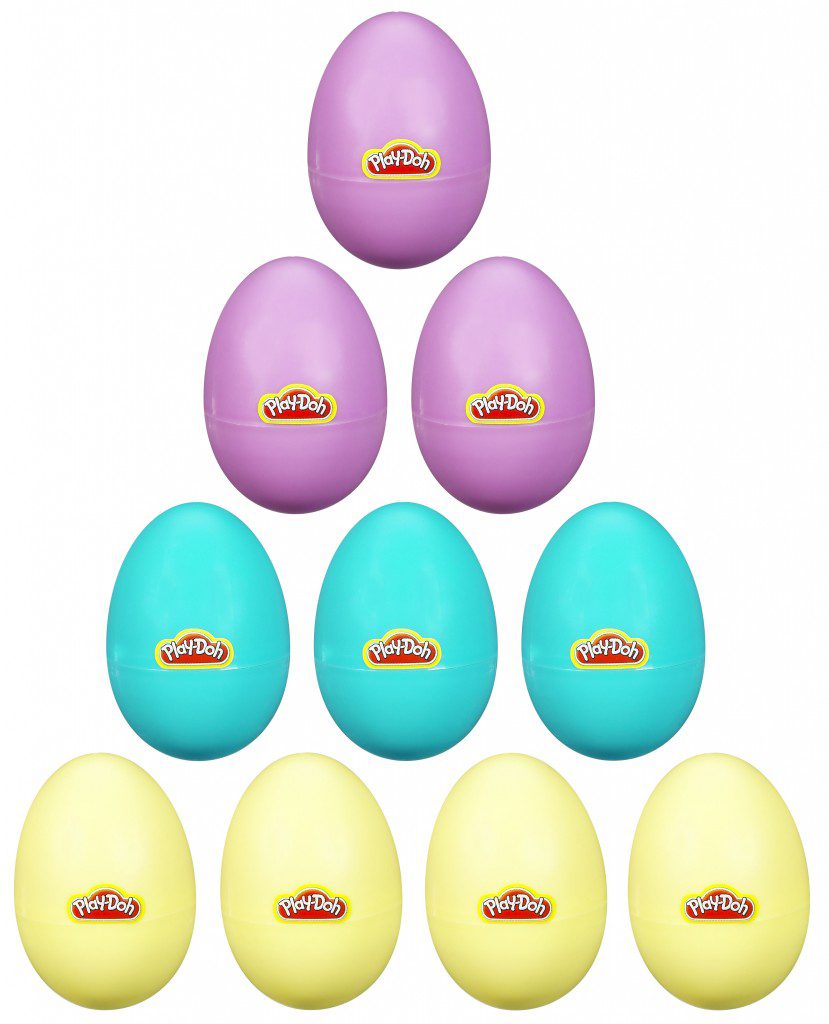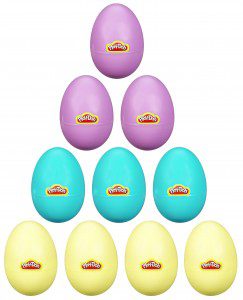 Play-Doh Spring Eggs –  The Spring Eggs come in a pack of 10 and they are plastic eggs filled with play-doh.  Perfect for Easter Egg hunts!  The come in an assortment of colors with coordinating play-doh inside.  I think these are also perfect for gifts for the kids classmates.  You can purchase them at either Walmart or Target for $5.99.  Not bad for a pack of 10!!  You can also get a pack of 4 for $2.99.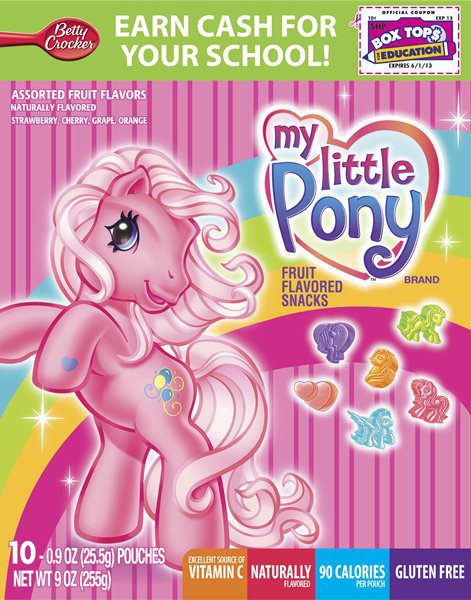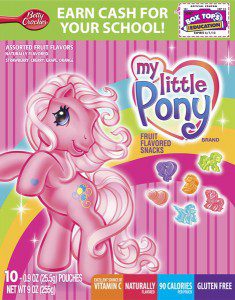 And for those yummy treats you can toss in some fruit snacks.  General Mills has Transformers for the boys and My Little Pony for the girls.    You can probably grab a box of these for about $2.50 and they can easily be stuffed inside the little plastic eggs for egg hunts or just tossed into a basket.
Lots of ideas here for all your last minute shopping!  And if your Walmart or Target has a grocery section, then you can purchase your Easter dinner all in the same trip!