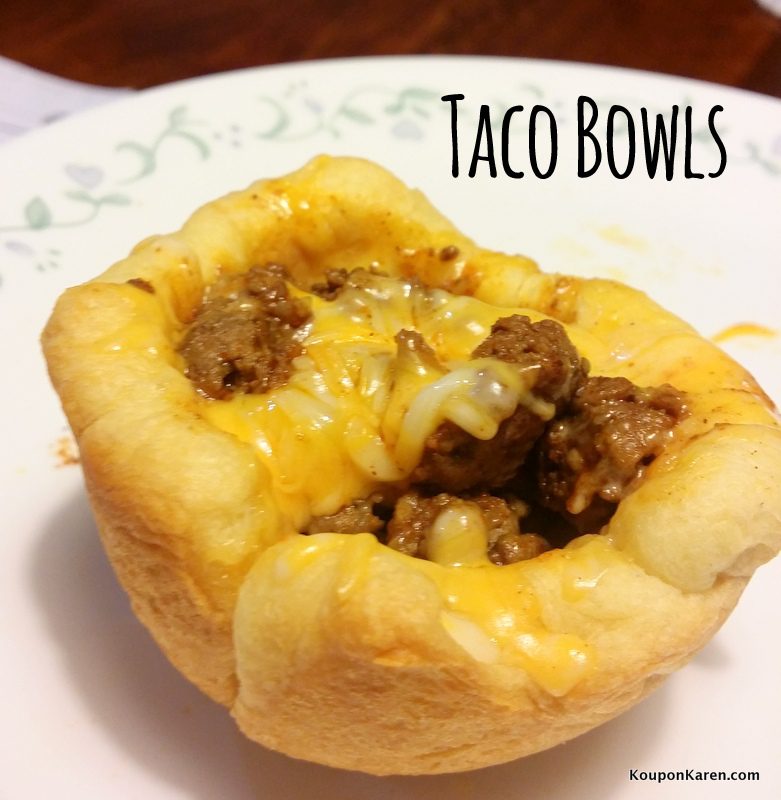 This post is Sponsored by Good Cook but my opinions are 100% my own!
When you're a mom, you need to find fun ways to make kids want to eat certain foods.   But if you only do it with the foods they don't want to eat, they will eventually catch on.  So why not make even the foods they like to eat fun!  Okay so where am I going with all of this?
Sweet Creations by Good Cook has this great pan called a Bake-A-Bowl that you can use for so many things – for sweets, treats or meals the sky is the limit.  It's a pan that can essentially turn anything into a baked bowl!    It's two pieces – a top and a bottom.  You spray the bottom with cooking spray then pour or press your 'batter' to make the bowl.  Then you put the top piece over it which will help form the bowl as it cooks!  it's pretty cool and we are excited to play with it!  The Bake-A-Bowl is really easy to use and you will love it!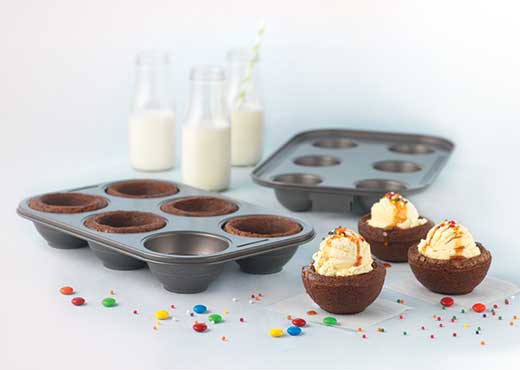 My family loves Tacos so the first time I used it I decided to make them bowls that could make their tacos in and they loved it.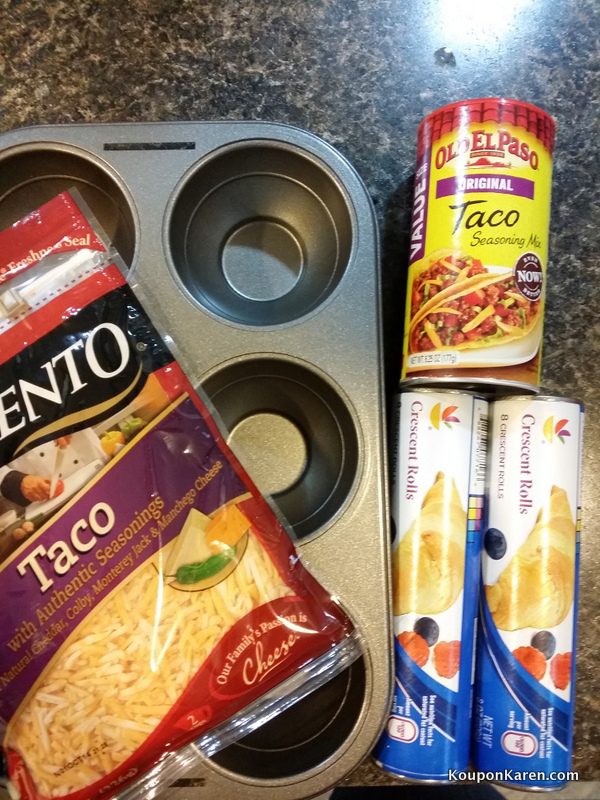 I used crescent rolls and rolled it out and cut them into 6 fairly equal parts.   This is how they came out…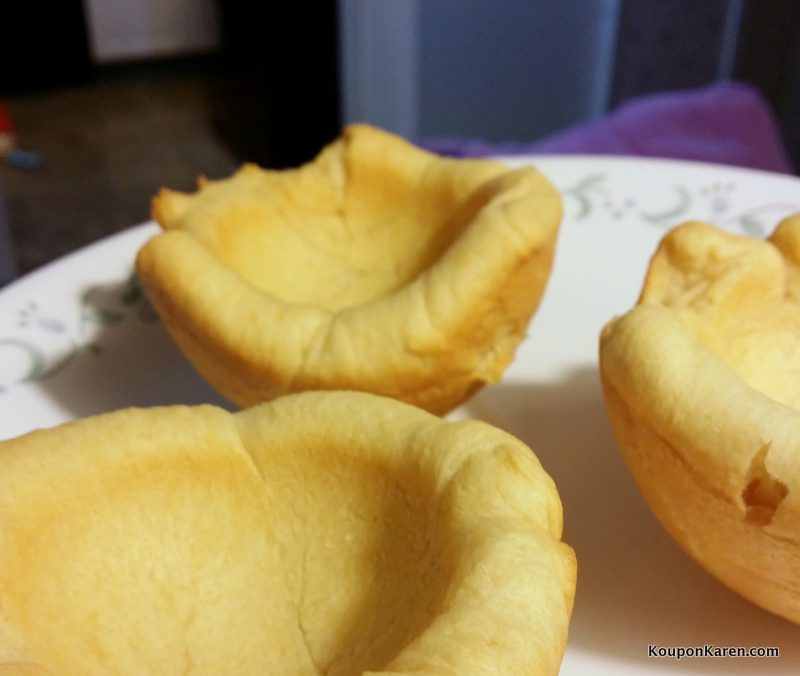 At this point I cooked the hamburg and taco seasoning together and then we filled our bowls…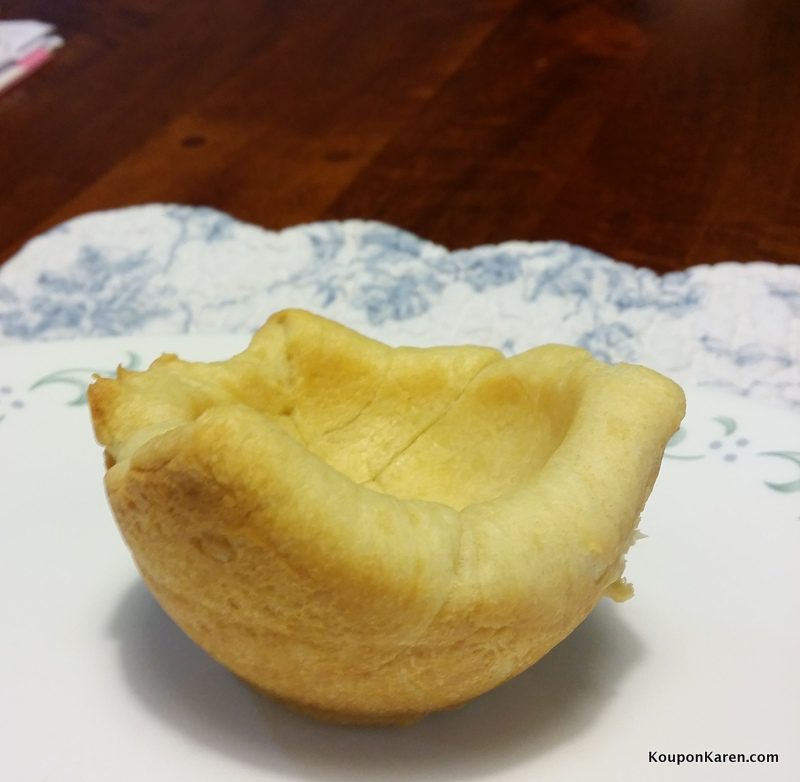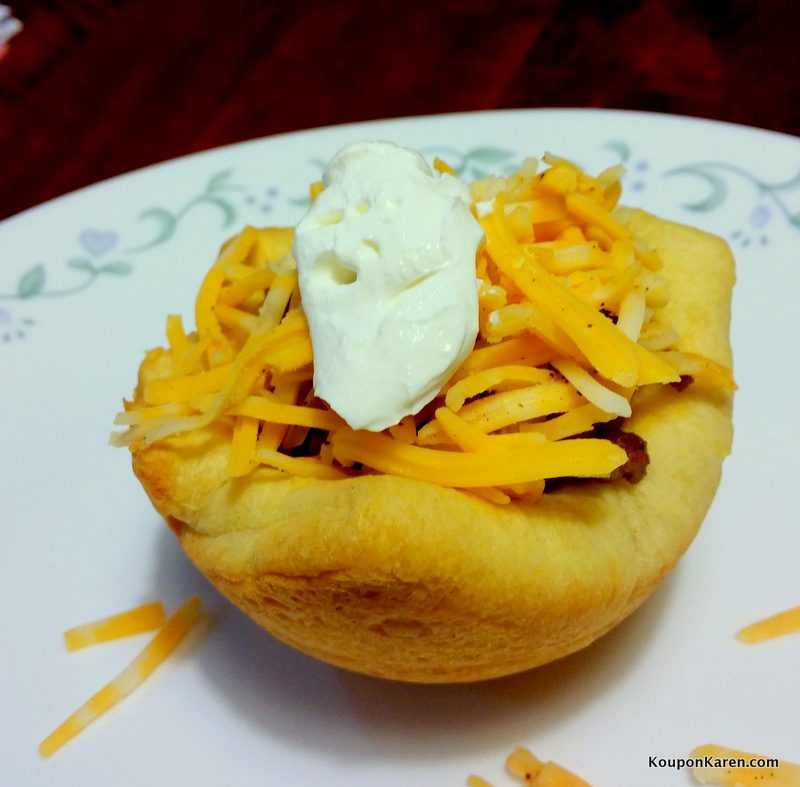 I don't like to melt the cheese and just put some sour cream on top.  My husband likes to melt the cheese so he popped his in the microwave for about 20 seconds.
They were a HUGE hit!
During dinner we discussed other things to make with the Bake-A-Bowl.  Some of the ideas we came up with were…
Egg bowls with cheese inside
Pizza bowls with all the fixings they like inside
Graham cracker bowls with melted chocolate and a marshmallow on top – S'mores!!!
Graham cracker bowls with pudding inside and whipped cream on top
Cake Bowls will frosting inside (my 9-year-old wants to try these)
Brownie Bowls with ice cream inside
Brownie Bowls with Cake baked inside….
And the list goes on!  Can you see how this would be so much fun?
Want one?  You can save 25% on goodcook.com for Good Cook Sweet Creations when you use coupon code BAKEBOWL.
Disclosure: I received a Free product for review. My opinions are 100% mine.