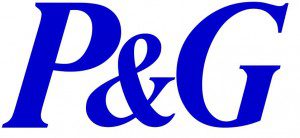 Help Ring in the New Year with Have You Tried This Yet? from P&G!
Have You Tried This Yet?, a P&G program that highlights innovative products for your self, family and home, is here in 2013 to help offer you bright ideas to transform your everyday.
Now that the holiday rush has come and gone, make some time to focus on YOU.
A Fresh Start: Tips to Make 2013 YOUR Year
Try and reserve 20-30 minutes to do something easy and fun for yourself, such as online shopping or reading a book or magazine. It's an easy way to carve out some "me time" into your already jam packed schedule.
After a party-filled holiday season, treat yourself and your over-styled locks with Pantene Daily Moisture Renewal Shampoo and Conditioner. These high-performing products help lock in moisture and block out heat damage, allowing you to say buh-bye to dry strands and hello to healthier hair.
Learn to say "no!" With everything you do for others, it's okay to sometimes turn down requests that may add more stress to your daily routine.
Hire a babysitter and schedule a girl's night (out or in!). Take a break and make some time to catch up with some of your closet girlfriends.
Keep the family in full swing with some tips on how to stay happy and healthy in 2013!
A Family Affair: Help Your Family Make the Most Out of the New Year
Sit down as a family to focus on how you plan on making 2013 even better than 2012:

Have each family member write down their goals for the coming year.
Hang them in a highly-trafficked area, (i.e. on the refrigerator, by the garage door) so that your family is reminded of them each day.
As each family member is successfully working towards achieving their goals, reward them throughout the process, i.e. dinner out, family move night.
Keep your family organized and consider creating and labeling bins filled with everything your family needs to make it through the day:

Bin 1: Home improvement/cleaning supplies, i.e. tape measure, duster, paper towels or Duracell ® Ultra Power ™ batteries. This high-performing product is guaranteed for 10 years in storage — your family won't be searching high and low for a battery that works!
Bin 2: Everyday beauty/grooming items your family may need to quickly use before heading out the door or on-the-go, i.e. hand lotion and sanitizer, hair clips/elastics, chapstick, brush/comb.
Bin 3: Miscellaneous school items for homework after-school i.e. pencils, pens, ruler, calculator, paperclips.
Make every Sunday "family fun day". Use this time to enjoy each other's company and avoid easy distractions like your phone, computer and other electronic gadgets – head out to your local park or go to the movies.
Someone in your family trying to lose a few lbs.? Hit the gym together or go for a walk with the whole gang. It will instill healthy habits and your loved ones will feel the extra support and motivation.
Did you resolve to give your home a makeover? Check out these easy tips to create a comfortable oasis for you and the family in the New Year.
Home Sweet Home: Tips to Prepare Your Home for the New Year
An easy way to redecorate without breaking the bank is to add new throw pillows in different colors and textures. By adding some to your bed and couch, you'll change the look and feel of your entire home.
Turn your bedroom into your own sanctuary! Try filling it with scented candles (i.e. lavender, jasmine) and plush blankets, you'll be able to sit back and relax after a long and hard day.
Start the year off on the right foot! Clean the grime left behind in 2012 with the Swiffer® WetJet® Extra Power Pad with the scrubbing power of Mr. Clean® Magic Eraser. This innovative product powers through up to 2X more dried-on dirt and grime with less effort* (*vs. mop and bucket), making it easy to get the shiny floors you always dreamed of in 2013.
Spruce up the look and feel of your furniture by adding new hardware (i.e. knobs or handles).
Lighting is a key décor component! Instead of investing in new overhead light fixtures, set the mood by changing out your lamp shades.
Ring in the New Year with BIG savings on bright ideas.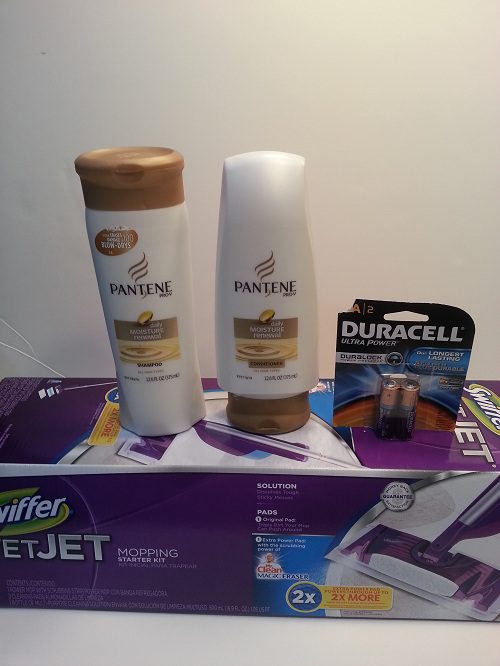 (1) Koupon Karen reader will win a P&G Prize Pack that contains Pantene Daily Moisture Renewal Shampoo and Conditioner, Duracell ® Ultra Power ™ batteries , Swiffer® WetJet® Extra Power Pad.
To enter the giveaway, use the Giveaway Tools widget below. This is a new widget I'm trying and I hope you like it. Please let me know if you have any questions about it or problems with it! Of course Facebook is in no way associated with this giveaway!
As a reminder, comments left on Facebook or Twitter will not be included. You must follow the instructions on the widget about the proper way to enter.
Disclosure: I received a Free product for review. My opinions are 100% mine.