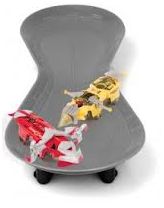 Product Name: Hexbug Warriors Battle Arena
Product Information:  The creator of the popular Hexbug brand of high tech micro robotic creatures boldly presents the new rough and tough Hexbug Warriors Battling Robots. Hexbug Warriors are tiny, collectible, micro robots that use the physics of vibration to propel forward and battle with competitors. These futuristic fighters come in four colors, representing four dueling science academies from the year 2087 Viridia Prep, Tronikon Tech, Bionika Cyborg and Caldera Prep. Users strategically equip their Hexbug Warriors with a combination of mechanical weapons and armor that prepare them to outmaneuver opponents in competitions staged in Battle Arenas and Stadiums around the world. The Hexbug Warriors battle arena is the perfect stage for Hexbug Warriors students to hone their skills. It comes with two Hexbug Warriors with weapons and armor plus 2 expandable battle arena pieces and standoffs. Kids can operate their Hexbug Warriors in training mode, with unlimited health for scrimmages and testing purposes. Once the Warriors are equipped and ready for battle, they can be powered into match mode and are set to enter into competition, where they crash, jab and jostle with their opponents until they win or lose by running out of health at which point they deactivate. Once put in match mode, each robot's shock sensor activates its damage indicator light which changes colors from green to red and blinks more rapidly as its health decreases.
Product Price: $21.99
My Thoughts:  My girls love boy toys.  Probably because they are different.  When they first saw bay blades, they had to have them.  Then they saw Hexbugs and they wanted them.  Needless to say they didn't get either because they already have a lot of toys – until now.  We received a Hexbugs Battle Arena for review and they were super excited.   These are pretty neat because they light up as they battle and deactivate as they are defeated.  And you can build a mega stadium by connecting to other playsets.   So the kids can take them to friends houses to play even more.  I like toys like that!  More than one use.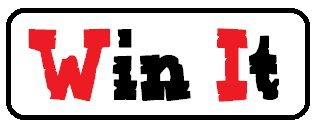 (1) Koupon Karen reader will win a Hexbug Warriors Battle Arena.

To enter the giveaway, use the rafflecopter widget below. You can now sign in with Facebook and it will remember you each time you enter another rafflecopter giveaway. Of course Facebook is in no way associated with this giveaway, the people of rafflecopter just want to make it easier for you to enter giveaways now.
As a reminder, comments left on Facebook or Twitter will not be included.
Disclosure: I received the same prize as the winner for review. My opinions are 100% mine.