This post is Sponsored by BJ's Wholesale Club but my opinions are 100% my own!
Once again, I picked up all my Holiday Wrapping Essentials at BJ's Wholesale Club and my gifts will look festive, fun and pretty!
Now that all your shopping is done, it's time to wrap your presents.  I love wrapping presents and I take pride in making them look good.  The past few years, I've shopped at BJ's for my wrapping paper, ribbon, tags and bows and I've received so many compliments on how nice the presents look.  Now that the girls are older, I have the little extra time (extra time, what's that!) I need to spend on making my gifts pretty.
Holiday Wrapping Essentials at BJ's Wholesale Club
So again this year, I headed to BJ's Wholesale Club to get my wrapping paper.  They always have a great selection and I wasn't disappointed this year.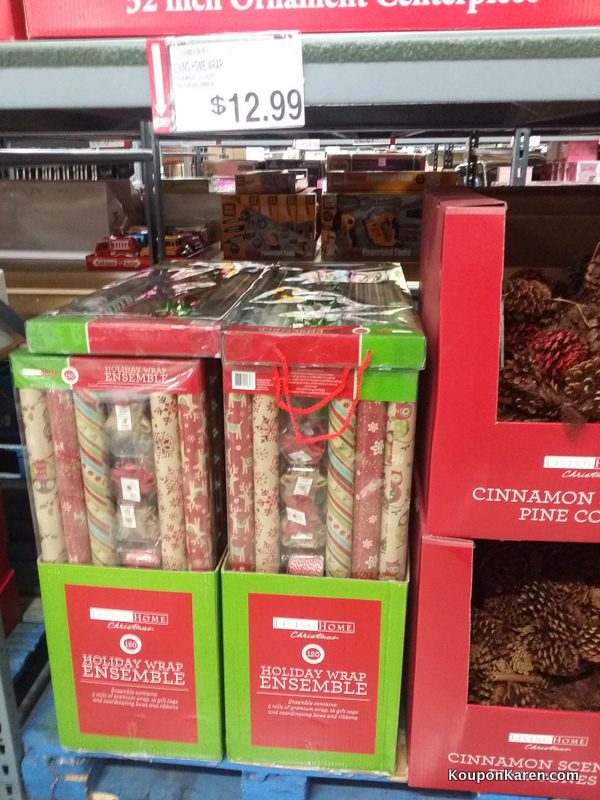 You can buy an entire Holiday Wrap Ensemble with everything you need in one package for $12.99.  That is such a great deal because there are 5 rolls of wrapping paper inside the package.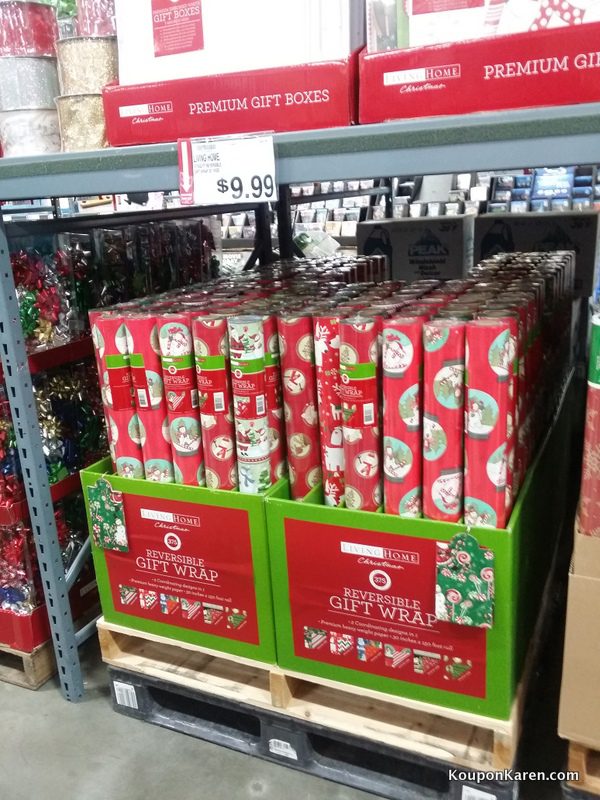 My favorite and the one I choose is the HUGE Roll of reversible gift wrap.   When I say this roll is big, I am serious.  While I was wrapping presents this week, my friend stopped by and was like "WOW that's a big roll of wrapping papper".  When I told her I only paid $9.99 for it, and she felt the quality of the paper she told e she'd be shopping there for her wrapping needs!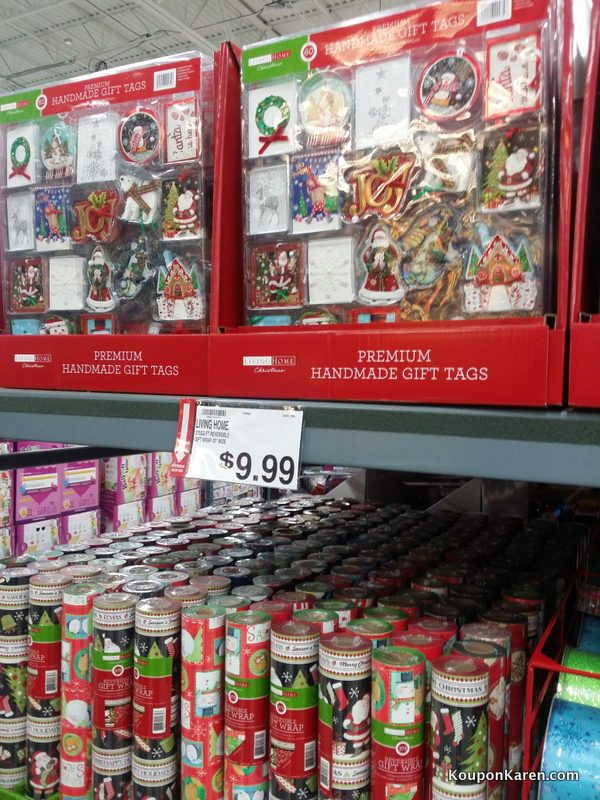 Another thing I look forward to getting at BJ's Wholesale club are their beautiful handmade gift tags.  These really dress up the gifts and everyone loves them.  They are pretty enough to hang on the tree too!  The package contains 60 tags so that's more than enough for my gifts.  I share the them with mom!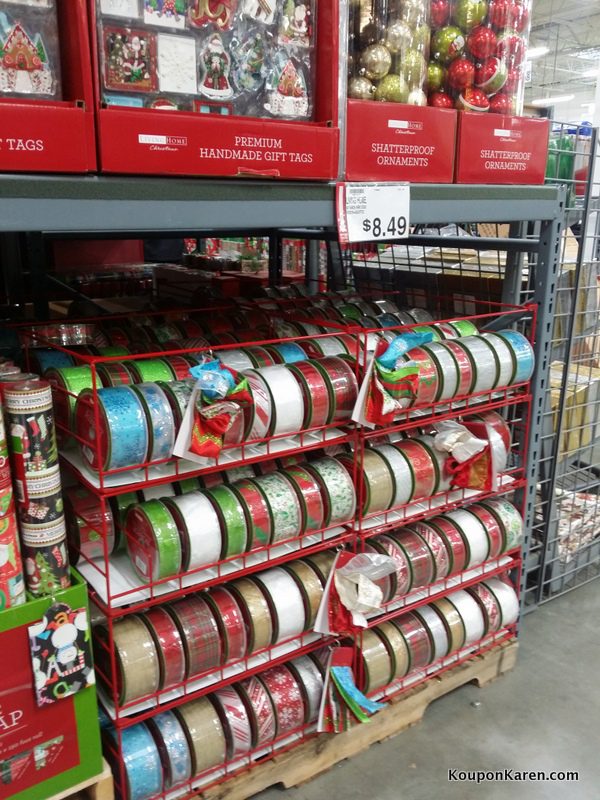 Some years I use bows and some years I use ribbon.  This year I choose ribbon again and found one that would match both sides of my reversible wrapping paper.  They have wire in them so they are fun and easy to use.  It seriously is the BEST ribbon ever.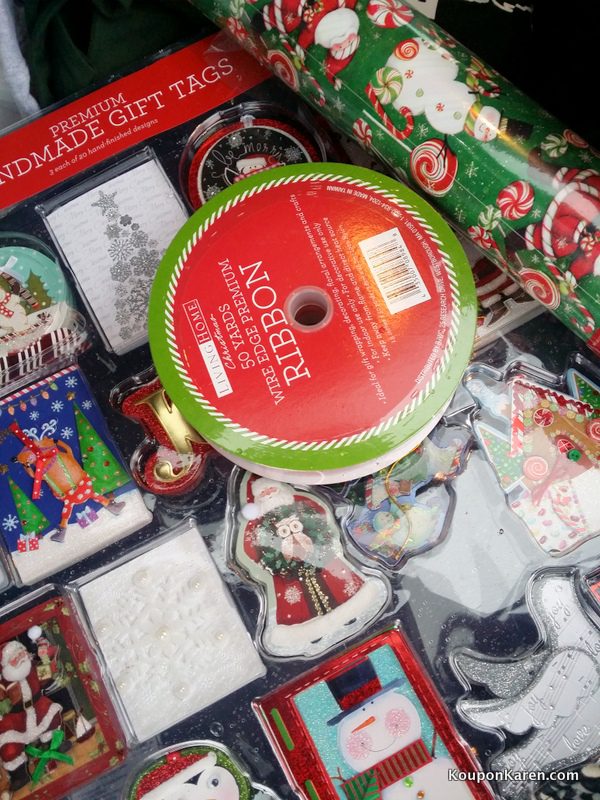 Now that I had my supplies I was on my way to wrapping.  The Ribbon, Tags and Wrapping paper cost me less than $30 and that's all I'll need for all our gifts.  And like I mentioned above, I'll share the leftovers because I know I'll have some.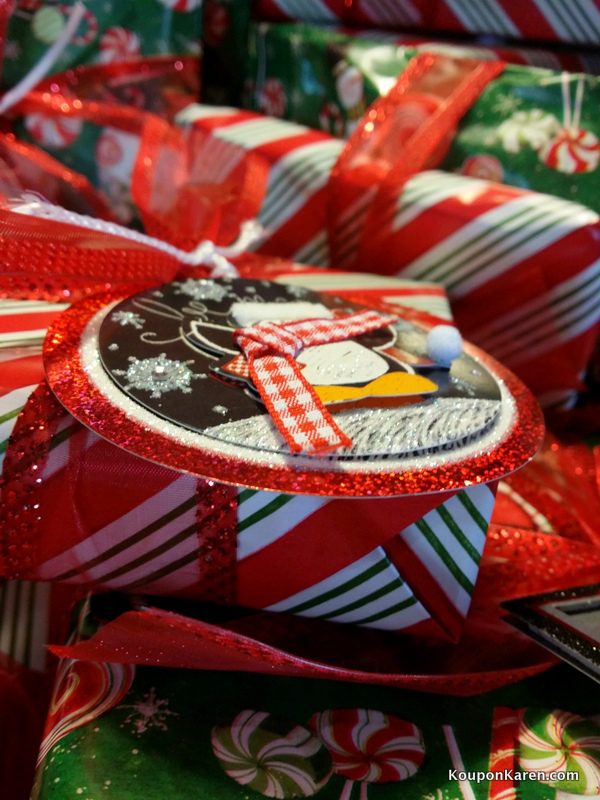 I told you I love the tags, right?  Well check out the 3 dimensional tags – they are all like this.   Plus the card stock they are printed on good quality heavy duty so you can easily use them as ornaments too.  Seriously everyone gushes over these tags.  They are totally worth it!!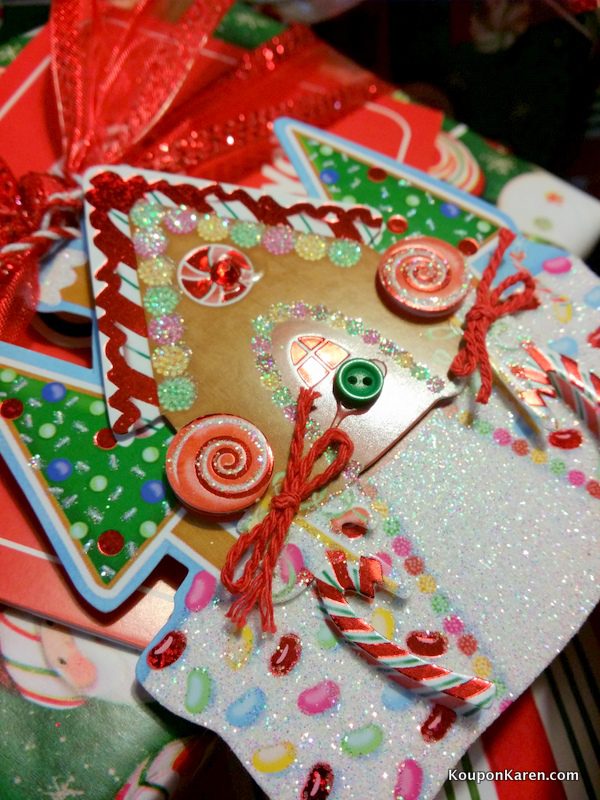 This one above is my favorite with the buttons, string bows and glitter!  They are seriously addicting.  I wish they made birthday gift tags like this too because I'd use them all the time.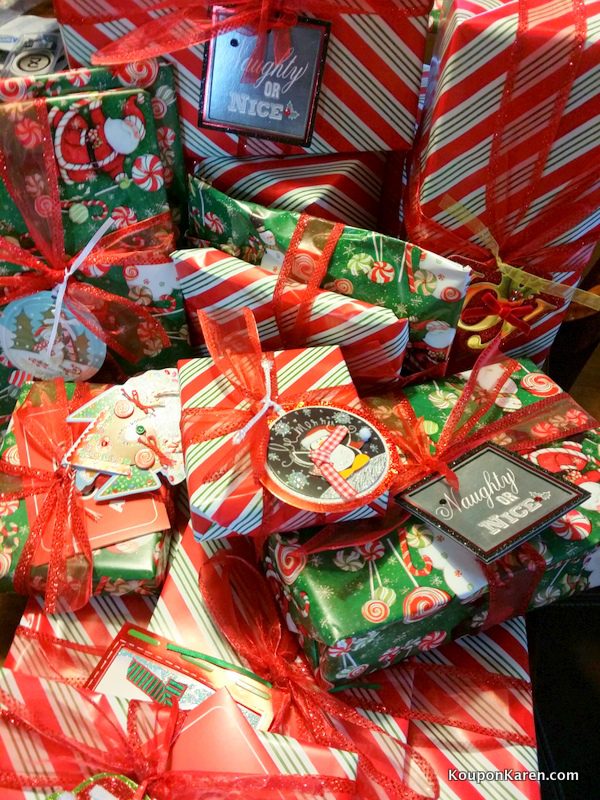 Now all my presents look absolutely beautiful and I can't wait to see the looks on everyone's faces when I hand them out.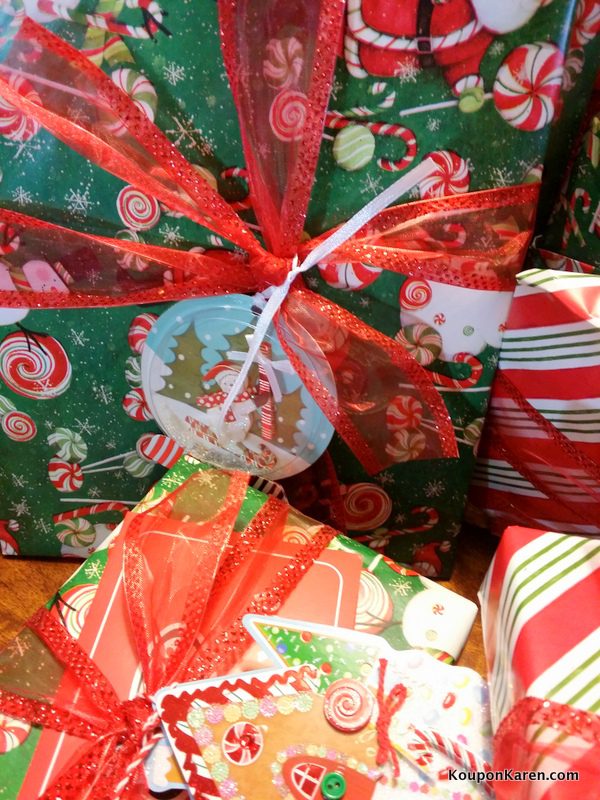 Will you pick up all your holiday wrapping essentials at BJ's Wholesale Club and make your gifts look just as nice on the outside, as they are on the inside?
Disclosure: I received a Free product for review. My opinions are 100% mine.