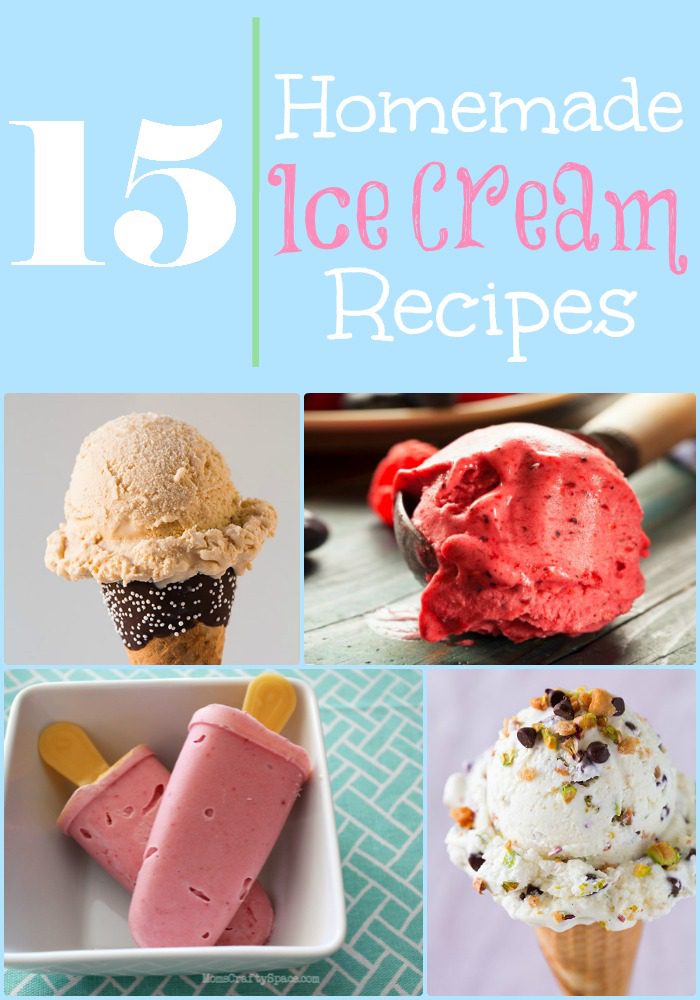 My girls LOVE ice cream.  Not sure I know a kid who doesn't.  We definitely consume a lot of ice cream in the summertime and we love trying new flavors and combinations.  This past Christmas, I received an ice cream maker and we've had SO MUCH fun trying different recipes.  As I searched online for the recipes, I found a lot of ice cream can be made without an Ice Cream maker.  So now I make it either with it or without it!  Here are some of my favorite recipes I've found.  Some we've tried, some are on our list to try.  I hope you like them!
Homemade Ice Cream Recipes
Which one of these Homemade Ice Cream Recipes will you try first?