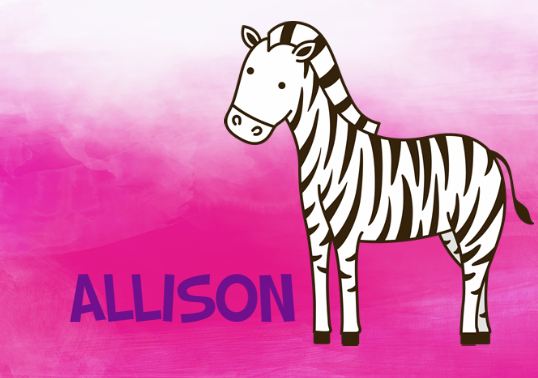 This awesome $5.00 pillowcase deal is back!!!
Design your own custom pillowcase using your own text and images on InkGarden.com.  IF you don't have anything specific you want you can use InkGarden's large clip art collection.   I made this pillow for my little one and put it on her pillow while she slept the night before her 5th birthday.   She loves her Zebra so she LOVED this!  I used their clip art for this pillow – they have a huge selection!
This pillowcase is only $5.00 so you'd be silly to pass this up because the regular price is $19.99!  This would make a great birthday gift or holiday gift.  Just use Code PILLOW5 to get the $5 price.
Shipping is not included and only ONE per customer and household.  This offer expires 11-15-2012.