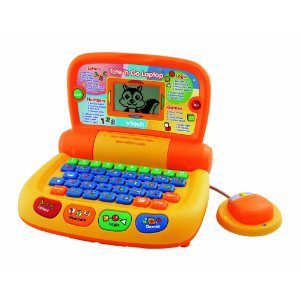 The VTech Preschool Learning Tote and Go Laptop
is currently 50% off. You can grab this for $14.99 and it's eligible for FREE Shipping with a $25 purchase. You can easily spend $25 at Amazon to get the FREE Shipping. This is such a fun toy! My girls have it and love it.
This is another Black Friday deal that they've started early so you can get a jump start on your shopping!  Be sure to check out all of Amazon Black Friday Deals
.
You may also be interested in these Amazon Black Friday posts..