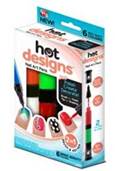 This post is Sponsored by Hot Designs but my opinions are 100% my own!
Summer means colorful Mani's and Pedi's, and if you are into nail polish you have to try Hot Designs! The 2-in-1 pens include nail polish on one side and a fine-tipped pen on the other for drawing.  Oh boy, when I heard that I knew my girls would LOVE these!
About Hot Designs
Create hot, fun and unique designs on your nails right at home with Hot Designs™ nail art pens! These specially formulated nail art pens allow you to create a base color and then apply unique, precision designs for a modern and stylish look on your nails! Use Hot Designs™ nail art pens to create unique designs including dots, stripes, rainbows or whatever else you may desire! Each kit comes with a Design Guide including great styles to try at home, or feel free to get creative and make unique designs on your own! It's fun to use, easy to remove and it will make your nails look better than ever!
Unique pens allow you to brush on a base color, pop the top, and then create amazing designs using the innovative and revolutionary pen tip.
Includes colors to create unique designs that will impress everyone!
If you can make dots and lines, you can make Hot Designs!
The Hot Designs color sets come in either:
Basic Beauty: Midnight Black/Royal Blue, Kelly Green/Red Flame, Hot Pink/Star White
Glitz & Glam: Sparkling Silver/Paradise Pink, Purple Pizzazz/Lemon Yellow, Crushed Berry/Hot Orange
We received a box of each and my girls were so excited and couldn't wait to get creating.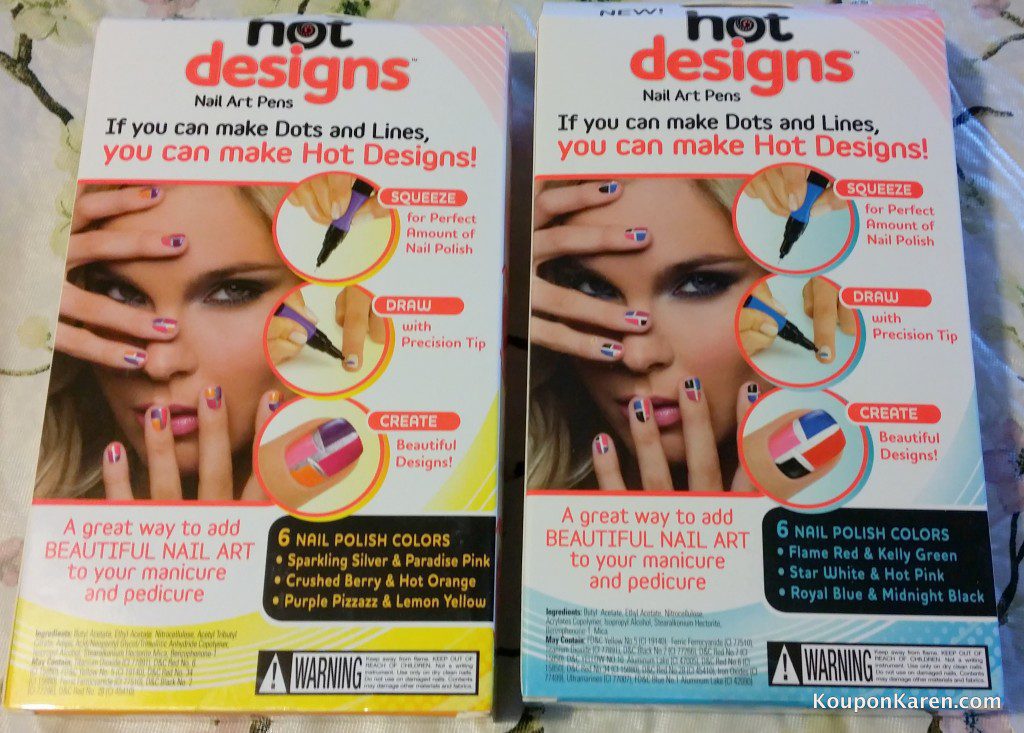 But first I had to try it, just to see how easy it was and how messy it might be.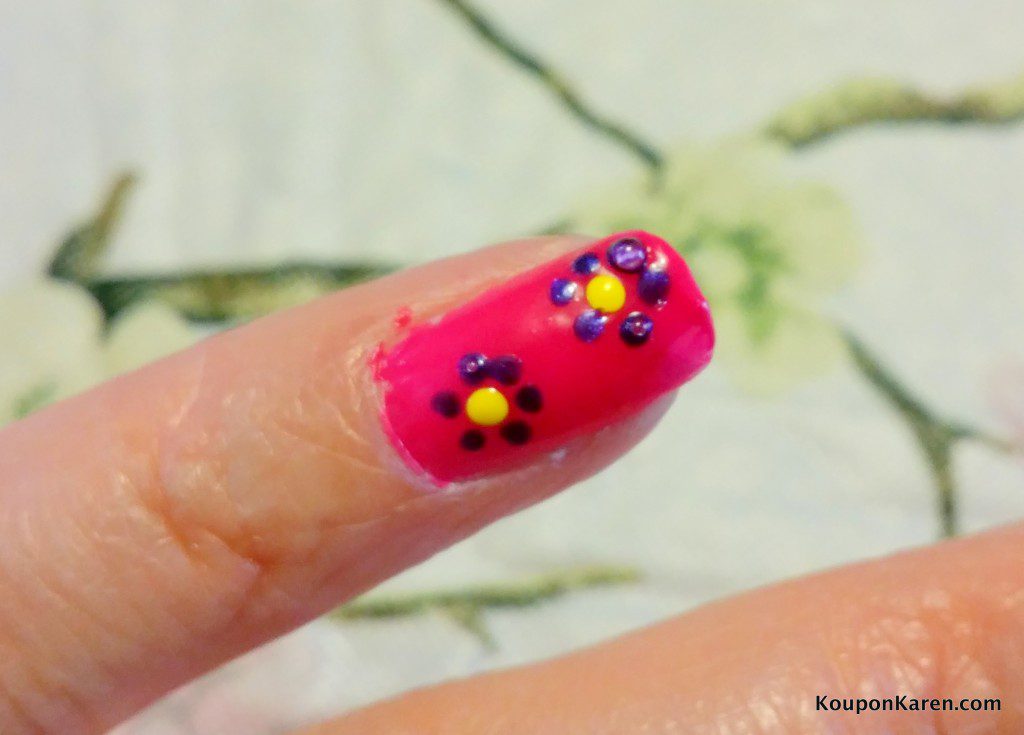 I made a flower – not bad for the first time I did this.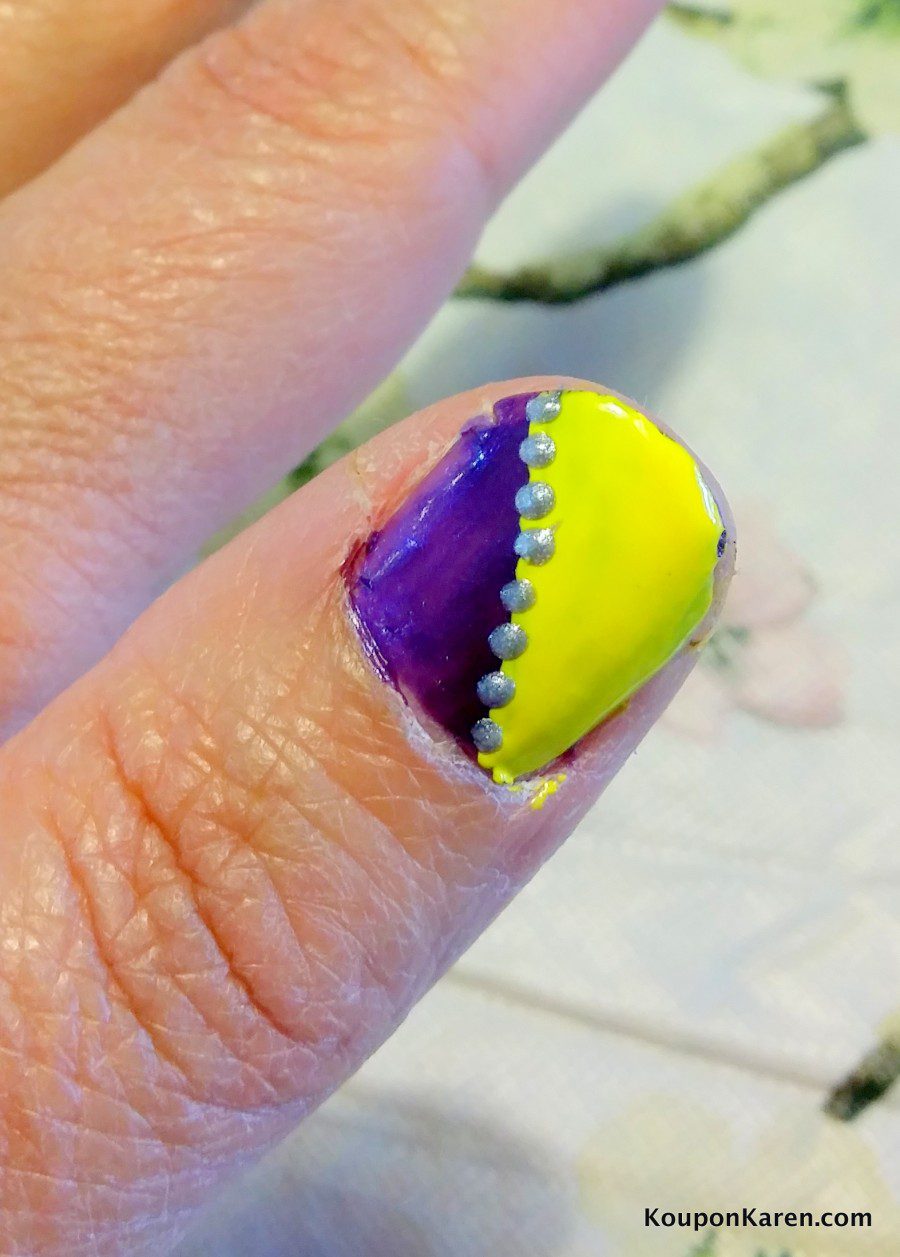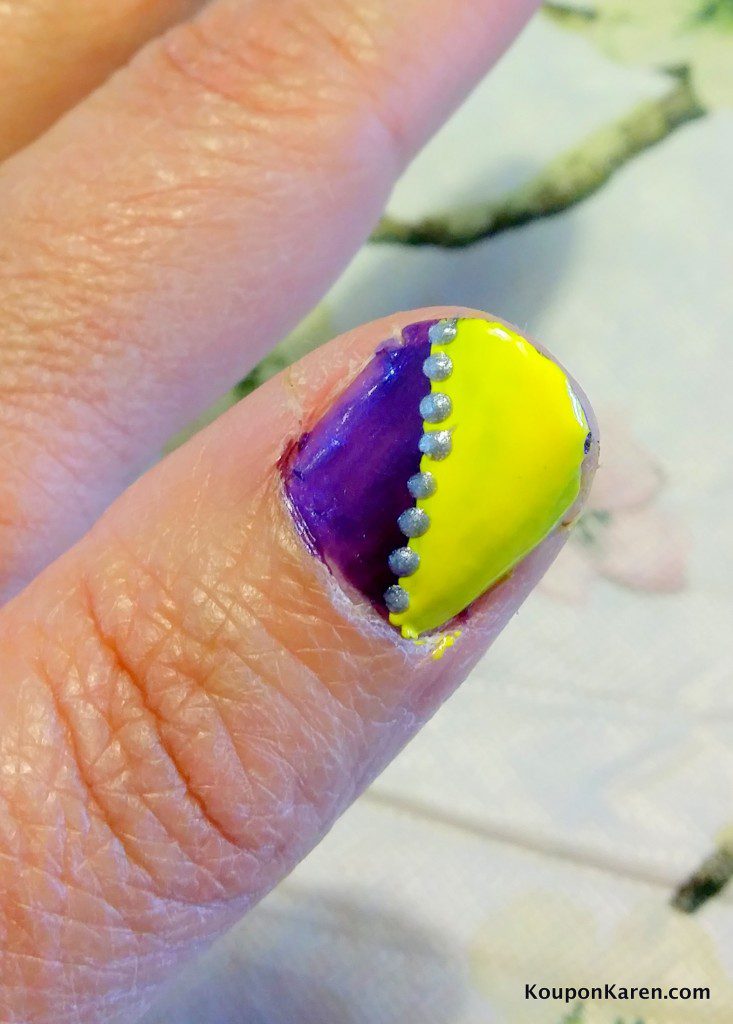 I love purple and yellow together but not sure about on my fingers.  But it was good practice.  Again, I'm not a professional and would probably get better at this but it is pretty easy.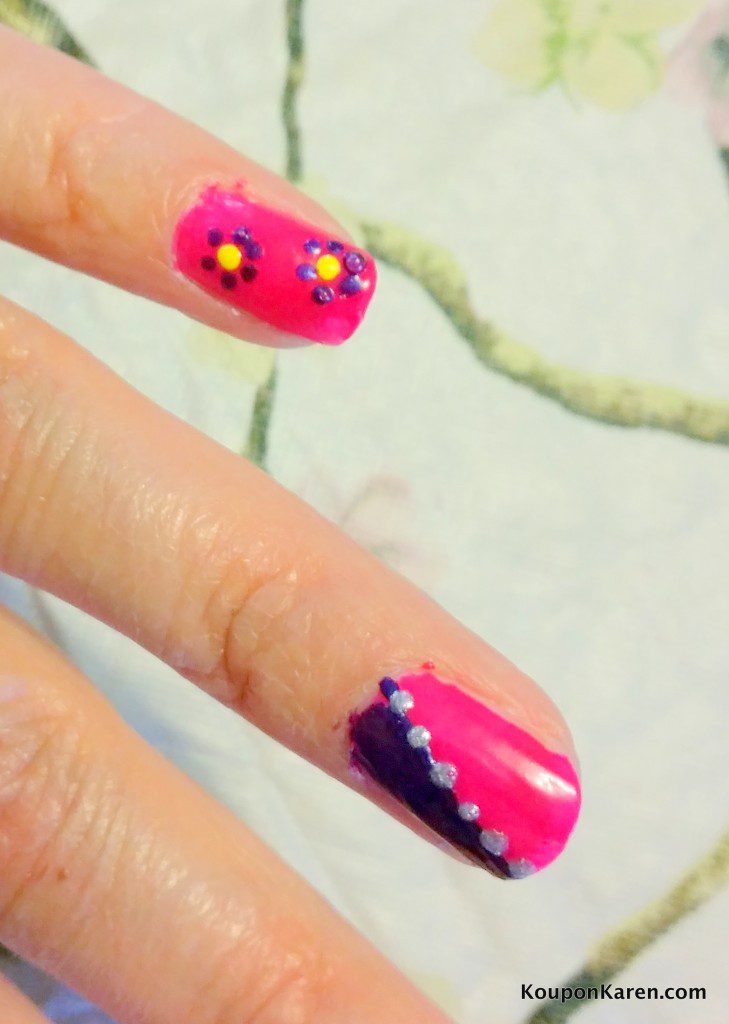 I tried a bunch of different things before my girls caught me and wanted a turn.  You do need somewhat of a steady hand and some practice.
There are tons of ideas included in the box and of course you can come up with some of your own.  And you can use any nail polish as the base and then use the colors to design something.  We may do that to make these stretch more.    And if you put a clear top coat (not included) over your design, they will last longer.
Hot Designs is giving fans the chance to win the ultimate beach package including a $250 Target gift card by entering at GetHotLooks.com/contest. Just submit a selfie of your summer style using the hashtag #WinHotLooks and at-tag @GetHotLooks on Twitter, Tumblr, Pinterest, or @Get_Hot_Looks on Instagram to enter.
Hot Designs is just one of the products you can use to Get Hot Looks this summer.  Also on the GetHotLooks website you'll find:
Hot Huez for instant, eye-popping color! It's fast, easy and washes right out with shampoo – perfect for rocking color for the day or a special night out.
Hot Buns for a do-it-yourself way to make beautiful, lasting buns, minus the second pair of hands or pins. Pull together a volumized look in three easy steps to create high buns, medium buns or even low side buns. The built in hair wrap keeps stray hairs in place!
Is this something you think you might like?  If so look below and you can win some!!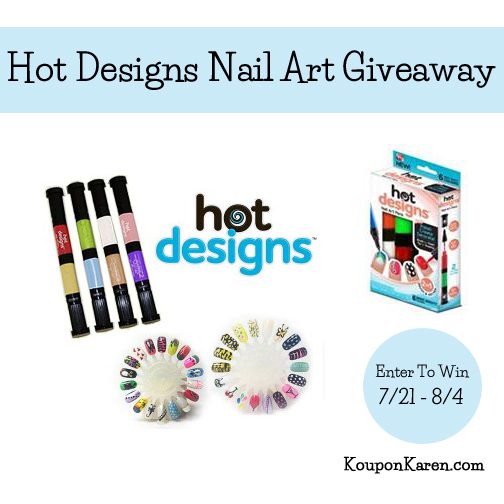 (1) Koupon Karen reader will win Hot Designs 2 in 1 Brush & Art Pen!!

To enter the giveaway, use the Giveaway Tools widget below. Email and feed subscribers will need to click-through to the site to enter the giveaway.
As a reminder, comments left on Facebook or Twitter will not be included. You must follow the instructions on the widget about the proper way to enter. Of course Facebook is in no way associated with this giveaway!
Disclosure: I received a Free product for review. My opinions are 100% mine.