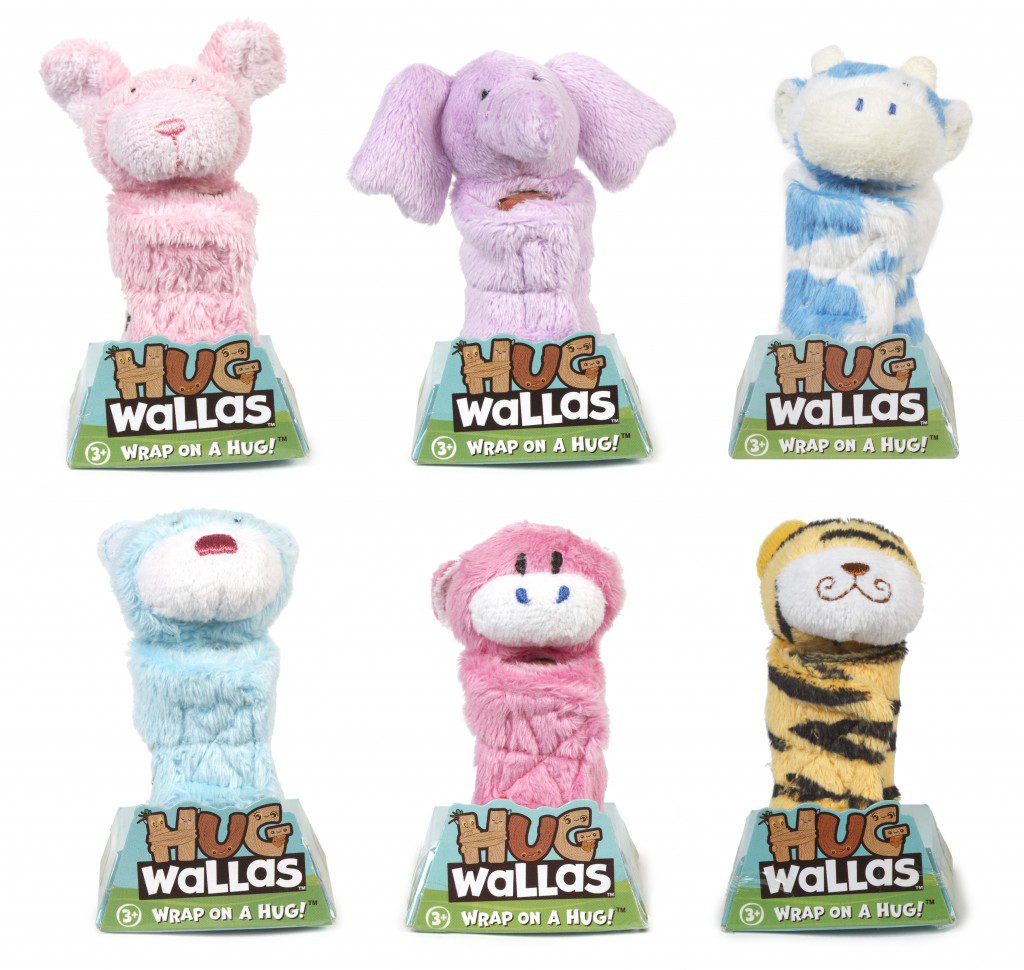 Product Name: Hugwallas
Product Information: Hugwallas are ready to snap at you with a hug! These soft, lovable and friendly animals give hugs in all shapes and sizes over and over again – Just grab 'em all, slap 'em on and take 'em anywhere!
Cute, lovable animal characters that come in fun and exciting colors. Collect them all!
My Thoughts:  These Hugwallas are absolutely adorable and my girls loved them. They are really big into stuffed animals and loved the idea of these animals hugging them! It's much easier to carry around your favorite friend, if they are holding onto you and that's exactly what these adorable Hugwallas do!
They come in 3 sizes, one hugs your finger, one hugs your wrist and the other one hugs your arm. They wrap around easily and not too tight.  They are all sold separately and would make great holiday gifts, if you are already planning for that!
Disclosure: I received the above Free Product for review. My opinions are 100% mine.