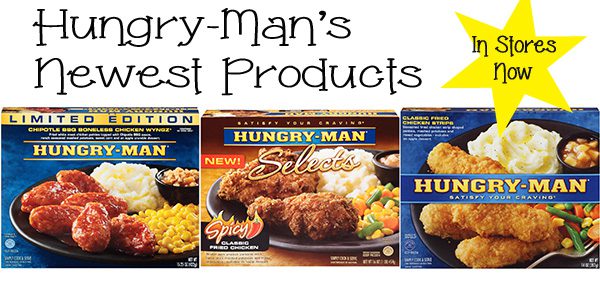 Hungry Man "Eat Like A Man" Campaign and Video
I'm sure you've heard of Hungry Man frozen dinners? They've been around for a long time so it's a name I know. But I haven't actually given them a second through until recently. They have a new commercial out and some new products.
Check out the commercial – it's hilarious.  It had my husband and I laughing like crazy.  These guys are too funny.
Some of their newest products include Spicy Classic Fried Chicken -Tender dark chicken portions with home-style mashed potatoes and mixed vegetables – includes an apple dessert.
Check them out in the freezer section of your local grocery store.