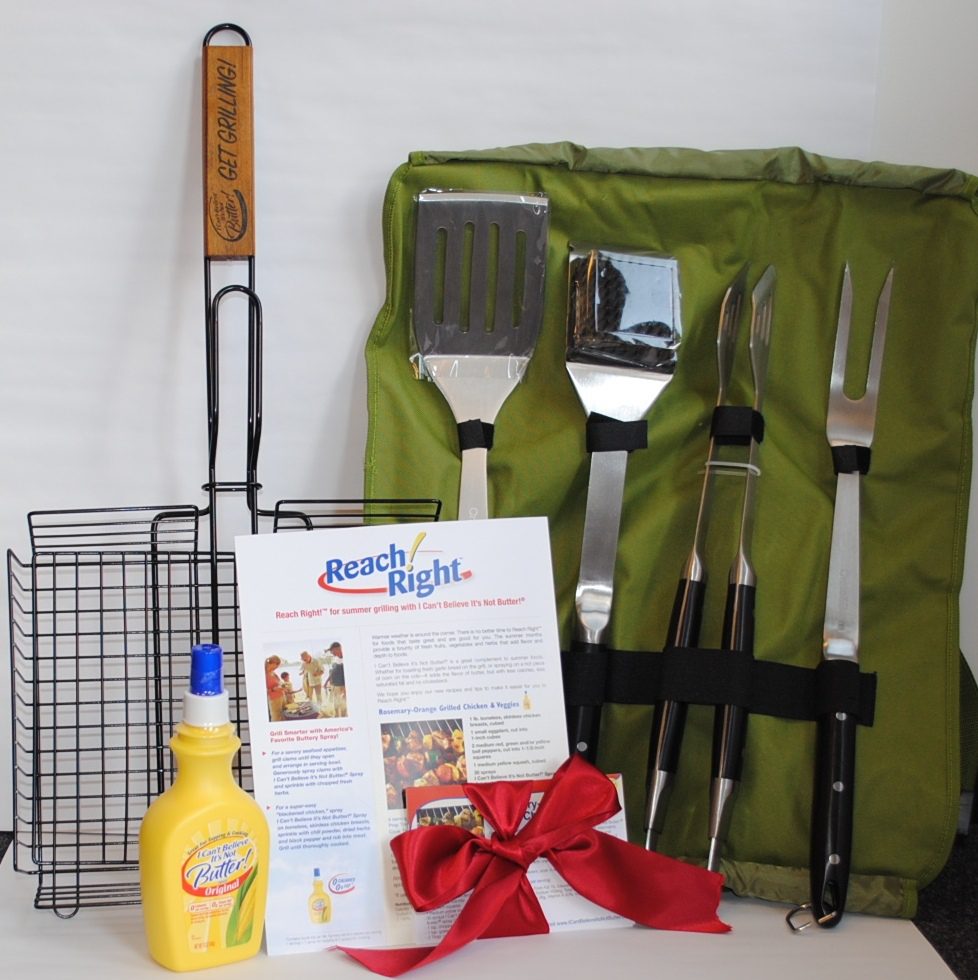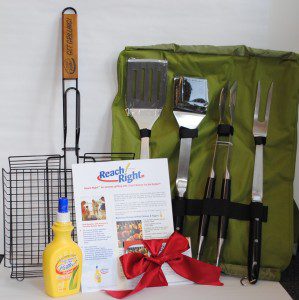 While at BlogHer in NYC earlier this month, I had the privilege of attending the Unilever PentHOuse and was able to sample some delicious dishes and speak with the Unilever Test Kitchen Chef Normajean.  I tried some yummy dishes and learned of a few new ways to use I Can't Believe It's Not Butter! Spray.  Honestly, as simple as it is, I never thought to use it on corn on the cob.  I know it's pretty obvious that it would be the easiest way to apply butter to corn on the cob but I will admit I always did it the hard way and used a knife and tried  my best to catch it before it fell off the corn.  Admit, you've done it too!  Well I don't do that anymore!  We've had corn on the cob twice since returning from BlogHer and each time I've used I Can't Believe It's Not Butter! Spray and it's SO.MUCH.EASIER!!!!
I Can't Believe It's Not Butter! Spray is the perfect complement to summer foods. It adds fresh butter flavor to your favorite summer dishes and with 0 calories, 0g fat, and 0g trans fat per serving it helps you grill smarter all summer long!
Here are a few more ways to add flavor to your grilling with I Can't Believe It's Not Butter!"
For a savory seafood appetizer, grill clams until they open and arrange in a serving bowl. Generously spray the clams with I Can't Believe It's Not Butter! Original Spray and sprinkle with chopped fresh herbs.  Serve with crusty toasted bread slices topped with Spray.
For easy seasoned kabobs, just before grilling your favorite chicken, beef, seafood or veggie kabobs, spray with I Can't Believe It's Not Butter! Original Spray, then sprinkle with garlic powder and your favorite herbs.
For a delicious buttery flavor, spray I Can't Believe It's Not Butter! Original Spray onto hot corn-on-the cob just off the grill and sprinkle with freshly grated Parmesan cheese. Spice it up by splashing on a little red or green hot pepper sauce!
For a super-easy "Blackened" Steak or Chicken, spray I Can't Believe It's Not Butter! Original Spray onto steak or boneless, skinless chicken breasts, then sprinkle with chili powder, dried herbs and black pepper and rub into the meat. Grill until the meat reaches desired doneness.
You can find more delish recipes on their website!
And guess what?  The awesome people from the Unilever PentHOUSE wants my readers to try out these yummy recipes too!  The only thing is you have to cook this time, but they are all super simple!
Would you like to win an I Can't Believe It's Not Butter Grill Basket??

Giveaway: (1) Koupon Karen reader will a receive a fun Gift Basket which includes I Can't Believe It's Not Butter Spray, Crate & Barrel Portable 4 Piece Grill Tool Set with Carrying Case, A Non-Stick Grill Basket, 8 BBQ Recipes Cards and a BBQ Newsletter with Recipes & Tips.

How to Enter: Tell me your favorite grill dish that you cook every single summer!
Extra Entries: Once you do the above mandatory entry you can do any of the following an earn up to 4 more entries:
Follow @KouponKaren and @ICBINotButter on twitter
Tweet about this giveaway "I entered to win a I Can't Believe It's not Butter Grilling Basket @KouponKaren! Stop by & you can enter too at https://wp.me/pMKCI-3GG" (you can tweet this once a day!)
Blog about this giveaway
Sign up to receive Koupon Karen daily emails or add me to your favorite reader
Details: This giveaway is open to US residents in the states listed above and will end September 1st at 11:59pm. The winner will be randomly picked and announced shortly after and will have 48 hours to claim their prize or I will randomly pick another winner.
Disclosure: The wonderful people of Unilever provided me with this fun Grilling Basket and they will also send the winner the same Grilling Basket.  This did not influence my post and as always, my words are my own.