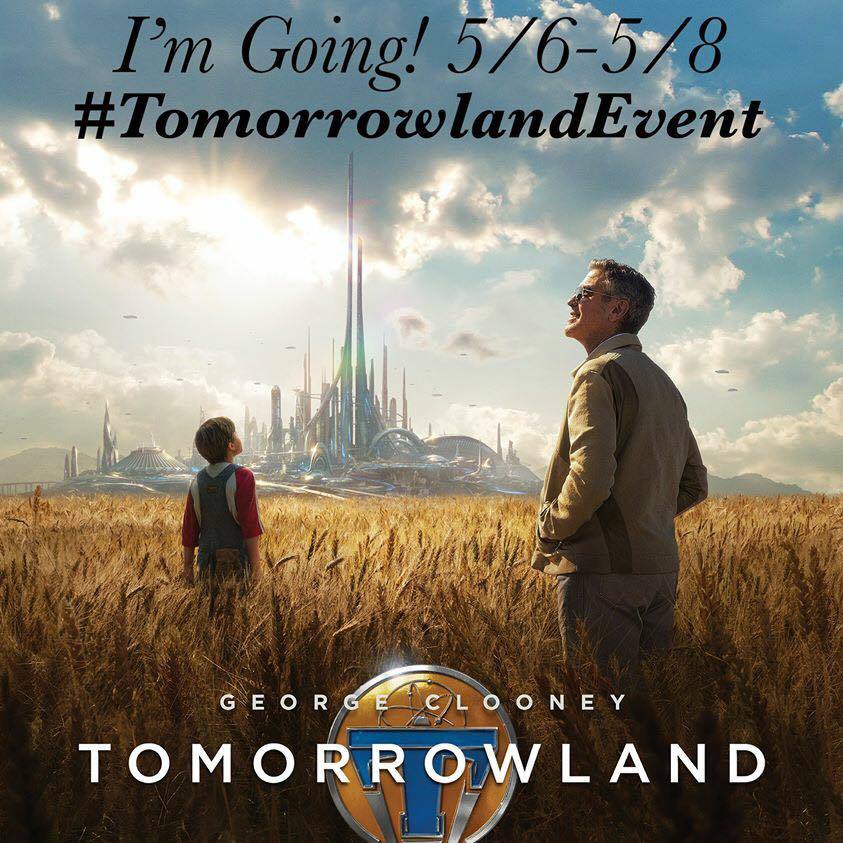 About 9 years ago I discovered blogs.  There were only a few out there but I immediately became addicted to reading them!  They were like real life books that I could read whenever I had the time.
And then 7 years ago I became a blogger and boy I had no idea what blogging would bring me!  If I could tell my 34-year-old self that by the time I turned 42 all the things blogging would bring me?  I would have NEVER believed me!  Not in a million years did I ever imagine the opportunities I'd have because of my blog.
But it's not just the opportunities, it's the way I've changed and grown and blossomed into this person I never would have imagined I'd become.  And now, a month before I turn 42 I'll be adding a few more things to my list of things I never thought I'd do…..
I'll be heading to Los Angeles from Wednesday, May 6th – Friday, May 9th for the #TomorrowlandEvent.  While there I'll get to screen TOMORROWLAND (which is opening in theatres on 5/22/15: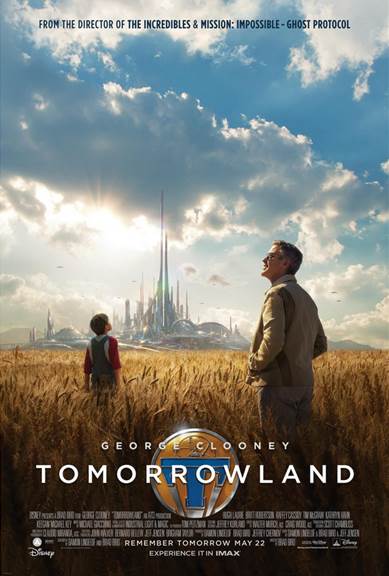 About TOMORROWLAND
Always curious and thinking about progress, Walt Disney created Tomorrowland as a window to the future, a place to educate and inspire guests. Tomorrowland opened as one of five original lands at Disneyland park on July 17, 1955, and has had more attractions than any other area in the park. Today, Tomorrowland is home to attractions such as Space Mountain, a thrilling high-speed journey through outer space; Star Tours: The Adventures Continue, a 3-D motion simulated space flight with more than 50 different story combinations, and Buzz Lightyear Astro Blasters, an interactive adventure through the world of Buzz Lightyear. Tomorrowland Theater occasionally offers movie previews, and guests will see a sneak peek of "Tomorrowland" with special in-theater effects beginning in mid-April.
I will also attend the press junket where I will interview talent from the film including:
Britt Robertson ("Casey Newton")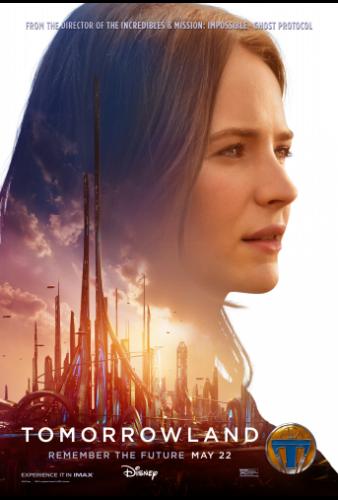 Raffey Cassidy ("Athena")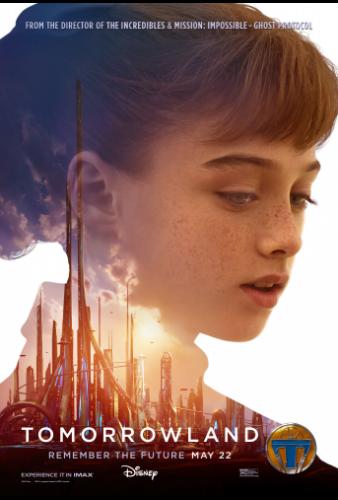 Director/Producer/Writer (and 2-time Academy Award winner) Brad Bird and Producer/Writer (and Emmy Award winner) Damon Lindelof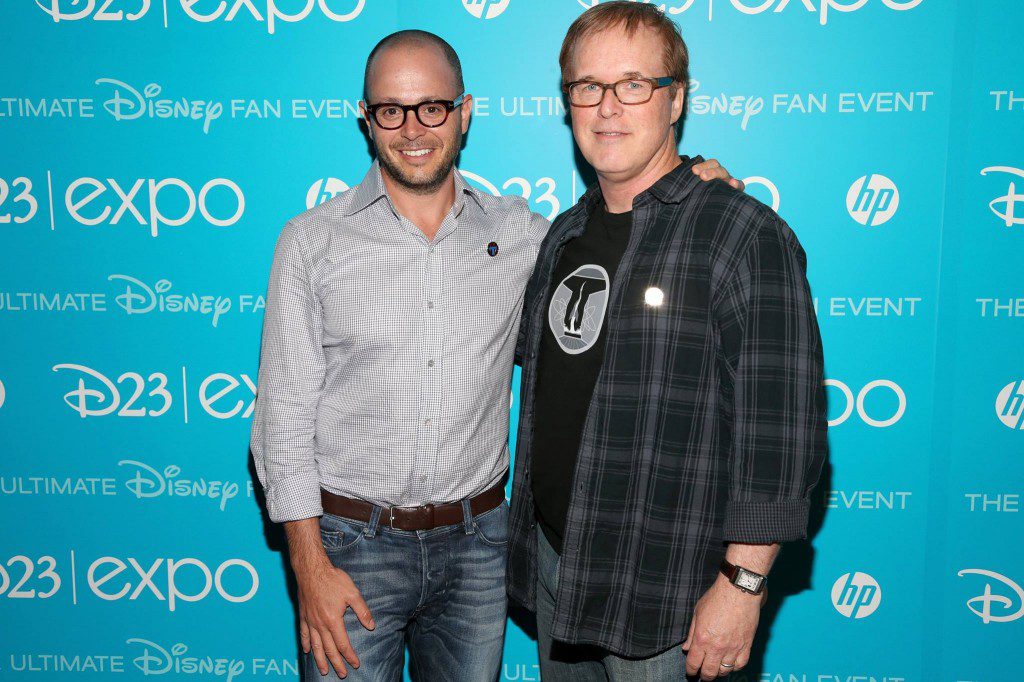 and last but certainly not least —- George Clooney ("Frank Walker")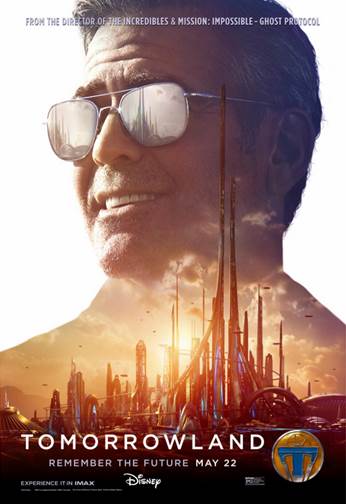 We are HUGE Disney finatics in my house so TOMORROWLAND is a "must see" movie for us and I can't want to see it.  Whenever I see the trailer I get super excited!!  So do my kids.
I'll be with a group of 24 other great bloggers – lots of them friends of mine – to share this experience with in person, and I'll be blogging about it, tweeting live and even posting on Facebook and Instagram while there!  But that's not all we will be doing on the West Coast.  While in LA, we will also stop by the Disney Archives to learn about Walt's vision of "Tomorrowland"  which makes this Disney loving chick super happy!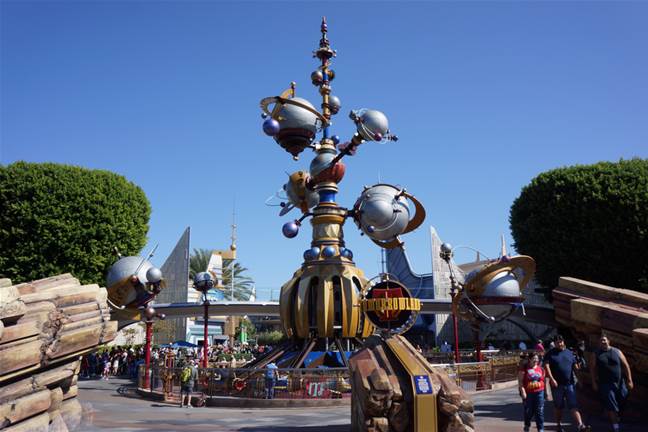 There has been a lot of talk in my house the past few weeks since I found out about this trip and it's not just about how exciting it's going to be and how we all can't wait to see the movie.  But it's also been about another thing I"ll be doing while there.   We've been on several Disney World trips with the girls and we talk about it all the time.  It's a pretty common topic in our house.  But what they have been discussing the most is the fact that I'll also be visiting DISNEYLAND while in LA!  My daughter's are a bit jealous but I assured them that someday I will take them to DISNEYLAND, just not this month!
Crazy fun, right?
Be sure to following me along on all social channels – Facebook, Twitter and Instagram – so you can be the first to hear about this trip, the movie, the inspiration to the movie and get 'behind' the scenes info as we interview the talent.  I'll be using hashtage #TomorrowlandEvent on all channels!  It's going to be a lot of fun and I hope you'll follow along!
Disclosure: I will be receiving an all expense paid trip thanks to Disney and ABC studios. All my opinions are 100% my own and not swayed by outside sources.