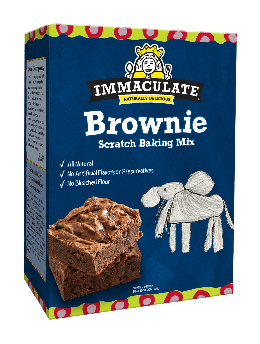 The information and prize pack have been provided by Immaculate Baking through Platefull Co-Op. My opinions are 100% my own!
Have you heard of Immaculate Scratch Baking Mix? If you like to bake you have to check them out.  I love to bake.  But one thing I love more than baking is eating the things I bake.   My husband loves when I bake cookies.  Even if they come from a mix.   I like to surprise him with some yummy baked goods and of course the kids too.
Since I'm busy and have like NO TIME to bake, I almost always turn to box mixes and try to do my own spin on them.  I know have a new line boxed baking mixes because Immaculate Baking just launched a new line of dry baking mixes!  These mixes have the same promises and non-GMO commitment since its refrigerated cookie origins.  It uses only wholesome, simple, delicious ingredients, and offers baking options ranging from all natural, organic and gluten free!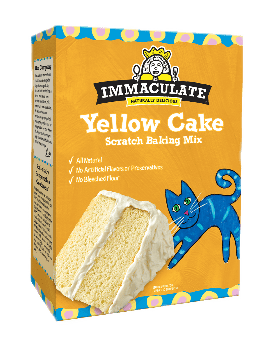 Using the same ingredients you would use if you were to bake cookies, cakes, and brownies from scratch, Immaculate Baking's eight new dry baking mix items have 0g trans fat, and does not contain artificial preservatives or high fructose corn syrup.
You can find the new Immaculate Scratch Baking Mix in the baking aisle at Target!  I'm at Target all the time.  Target is has a Gluten FREE coupon booklet out right now (7/27 and 8/17) and if you have it you'll find a coupon for $.75 off one Immaculate Baking Item.   If you missed that one there is going to be a Back To School coupon booklet event on 8/17, 8/24 and 8/25.with another coupon for $.75 off one Immaculate Baking Item.
Immaculate Scratch Baking Mix
I received for boxes of Immaculate Scratch Baking Mix and I was excited to try them out.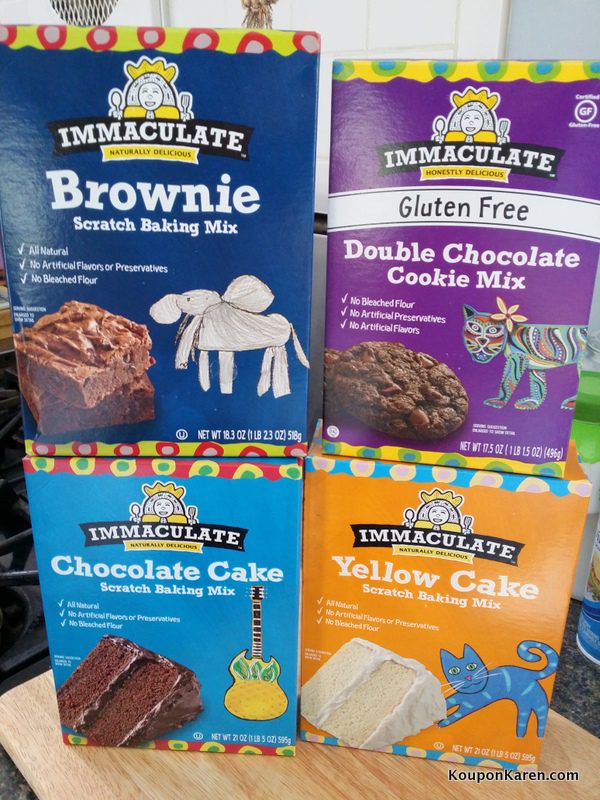 The first thing I made were the Immaculate Scratch Baking Mix Brownies.  All I needed was 2 ingredients – eggs and butter.  I liked how quick that was to put together in my mixer.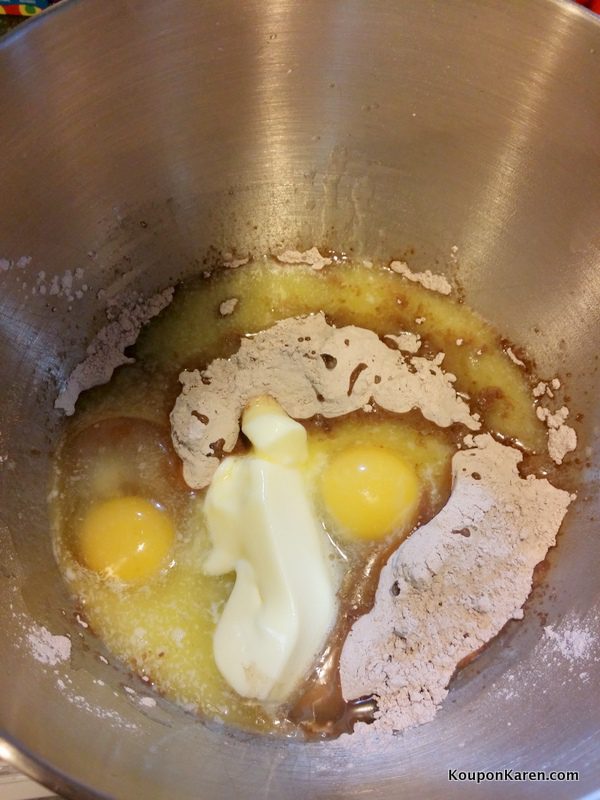 I love using my kitchen aid mixer.  It really speeds up the process.  And I'm thankful I have a spot for it on my counter where I can keep it all that time.  So I don't have to pull it out for something quick like this!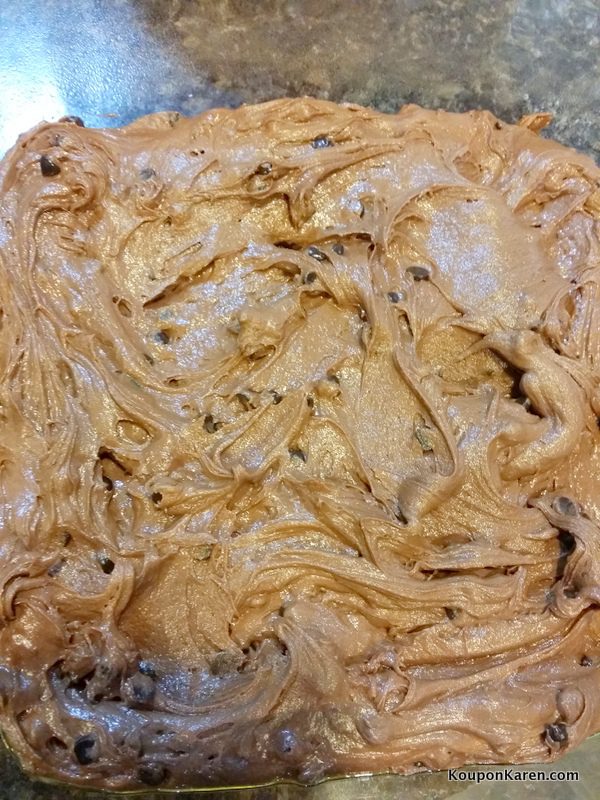 Look at that batter!  It was nice and thick, which I loved.   Definitely seemed more like made from scratch than a boxed mix.
I love to add peanut butter chips to brownies.  Some people add nuts, I and peanut butter chips!  I just put them in right before I pour the batter into the pan.  But this brownie mix had chocolate chips in it so instead I put them on top.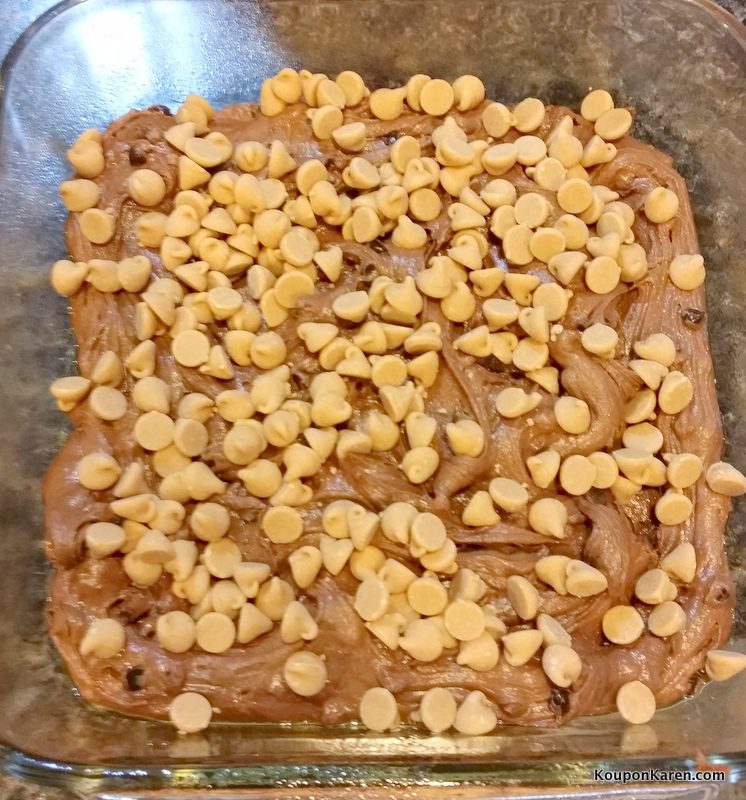 The girls were very excited when I showed them what I was making!  And then the brownies were done.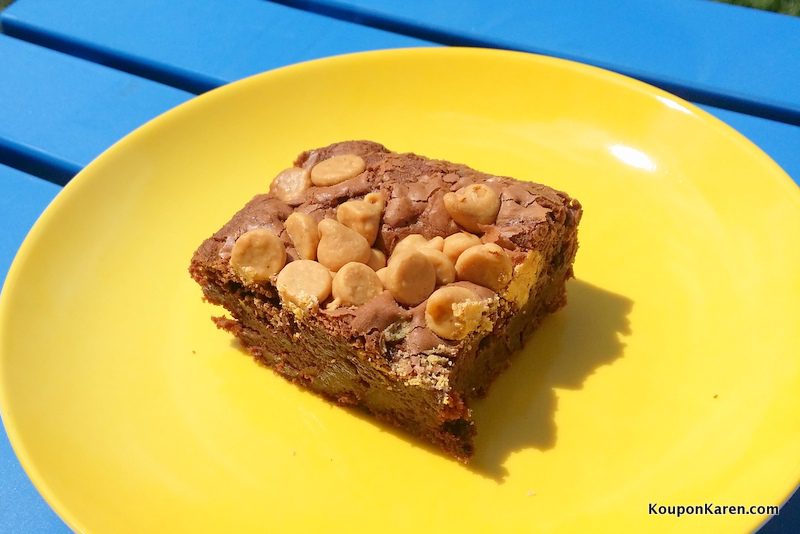 These were amazing.  And not just with the added peanut butter chips.  But the brownie it self was delicious… in a home made kind of day.  We all loved them!  I highly recommend the Immaculate Scratch Baking Mix if you are looking for something to taste like it's made from scratch, but without all that effort or time.
For more information go to ImmaculateBaking.com and also find Immaculate Baking on Facebook!
Disclosure: I received a Free product for review. My opinions are 100% mine.