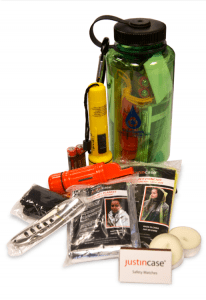 International Carwash Association (ICA) has some great tips for getting your car ready for winter. ICA, through its Wash With WaterSavers consumer awareness campaign, is committed to promoting the importance of using Eco-friendly car washes that use less fresh water and return clean water back into the environment.
To help you get better prepared for the winger, here are 5 Tips to Getting Your Car Ready For Winter:
Wash and wax your car at a professional car wash – It may seem counter-intuitive to get your car nice and shiny for what's often the sloppiest season, but a thorough wash can remove harmful compounds that may cause damage when mixed with sand and road salt. Experts from the International Carwash Association also recommend a coat of wax for an extra layer of protection from the elements.Professional car washes can alsosave up to 20 percent of the amount of water you'd use by washing your car at home. They do this by treating and reusing their water, rather than releasing toxic chemicals and grime into the storm drains, which can often occur with pavement washing. Check out www.washwithwatersavers.comto see how professional car washes save water and help prevent pollution.
Check fluids – Check your coolant to make sure you have enough, as you'll be left without heat if you don't. Consult your owner's manual to find the correct blend if you need to add more. It's never a bad idea to keep extra coolant in your trunk in case of an emergency. Don't forget about extra wiper fluid, either. It's not expensive, so stock up!
Winter emergency kit – In addition to stocking your car with a scraper and brush, it's a good idea to include a few provisions in case you get stranded in snowy and cold conditions. Pack extra blankets, hats and gloves, high-energy snacks like granola bars, drinking water and a first-aid kit.
Test your battery – The next time you have the car in for an oil change, ask the mechanic to test your battery to make sure it can provide enough starting power once the temperature plummets.
Check your wipers – When sloppy weather hits, you'll want to make sure you have strong wiper blades to see through the elements. Checking your wiper blades for wear and replacing them if needed can prevent huge visibility headaches once snow and sleet arrive.
I would of never thought to wash and wax my car before the winter, but it sounds like a good idea! This past weekend I took my husbands car to get an oil change and while there we swapped out his windshield wipers for new ones, filled up all his fluids including the coolant and wiper fluid and even put in a new air filter.  We always have a spare jug of wiper fluid because we go through a lot in the winter so I'll grab one of those this week.  I didn't think to ask them check the battery so I'm going to stop by there again to have it checked.   Next I have to take my car in.
For more tips on saving water, check out WaterSavers on Facebook and Twitter.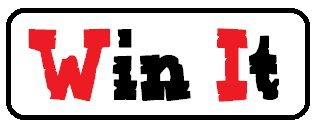 (1) Koupon Karen reader will win a Winter Emergency Kit prize package which will include the following:
32 oz. WaterSavers branded water bottle
Carabiner key chain
Medium flashlight
2 heavy duty AA batteries
19-piece first aid kit
Survival tool
Pocket knife
Emergency poncho
Emergency blanket
2 tea light candles
 Safety matches
Survival instruction card
Mesh sack
To enter the giveaway, use the rafflecopter widget below. You can now sign in with Facebook and it will remember you each time you enter another rafflecopter giveaway. Of course Facebook is in no way associated with this giveaway, the people of rafflecopter just want to make it easier for you to enter giveaways now.
As a reminder, comments left on Facebook or Twitter will not be included.
Disclosure: I am working with the International Carwash Association to share these tips for getting your car ready for winter. However, my opinions are entirely my own and I have not been paid to publish positive comments.