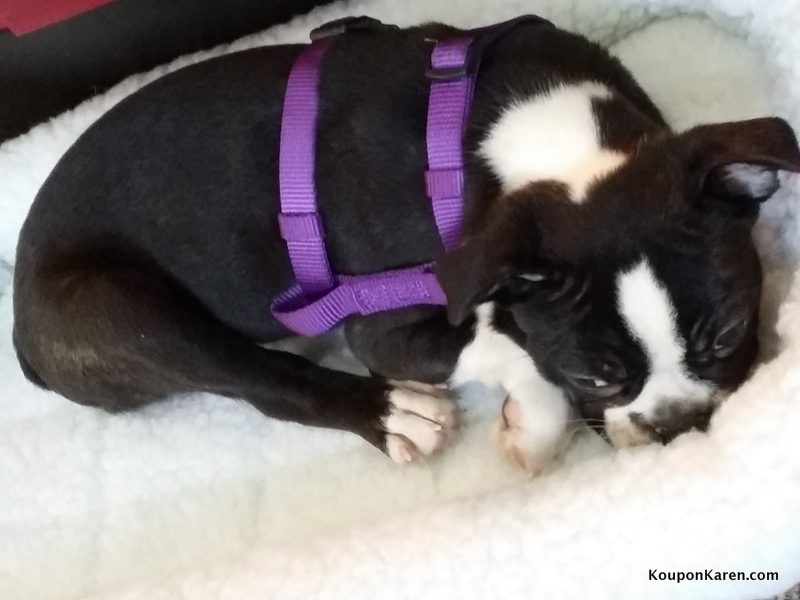 No, I didn't have a baby.  My baby days are done.  But we did get a puppy and his name is Max!  Last week I introduced him on my Facebook page but I finally got around to writing a post about  him.  My husband has been wanting a dog for a long time, but since he goes to work everyday outside the house, he knew he had to wait until I was ready for a puppy because ultimately, it was going to be my responsibility 87% of the time.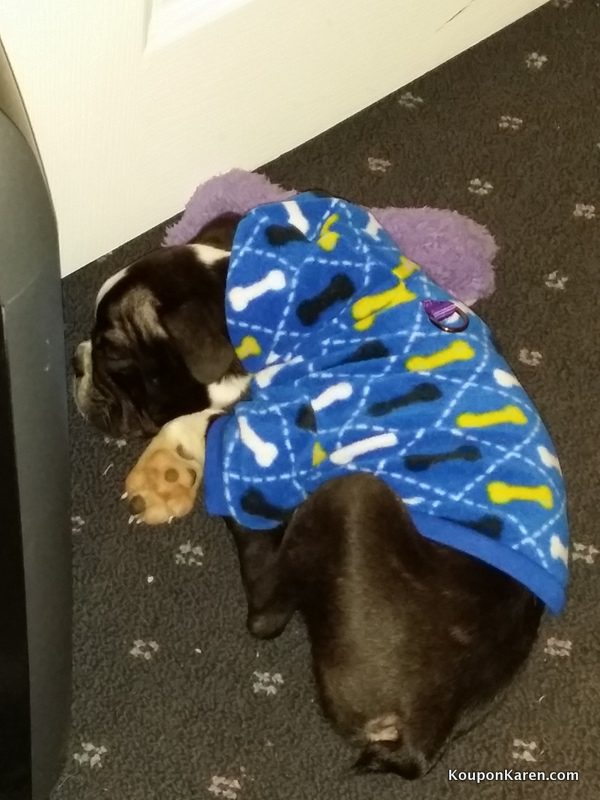 When we moved in 2012, one thing we kept in mind in finding a home was it having a back  yard that was fenced in and big enough for the possibility of a dog to run around in.  Even though we weren't sure we'd ever get a dog, we at least wanted to be in a place that we could easily add one to our family.
Since the day we've moved in, my husband and my kids have been asking "when are we going to get a dog".  And for a little while I didn't think it was going to happen.   But then the more we talked about it, and talked about the kind of dog we'd like, and the more I started reading about them and thinking about how nice it would be to have a little company during the day, I finally told my husband "okay, let's starting looking for one!".
We decided on a Boston Terrier and wanted to get a puppy so we could train it to be the way we wanted it to be.  I read that they were very smart dogs and easily trainable which was a plus for me since I've never done this before.  Boston Terrier's only get to about 25lbs at the most so it was a mid size dog, one I figured I could handle in my home.  They also don't shed a ton and don't require tons and tons of exercise.  One walk a day would be perfect for him.  My husband wanted a bigger dog but again, the final decision was going to be mine and he agreed to it.
So we began our search for a pure breed Boston Terrier and about 2 weeks ago we found this guy and decided to name him Max!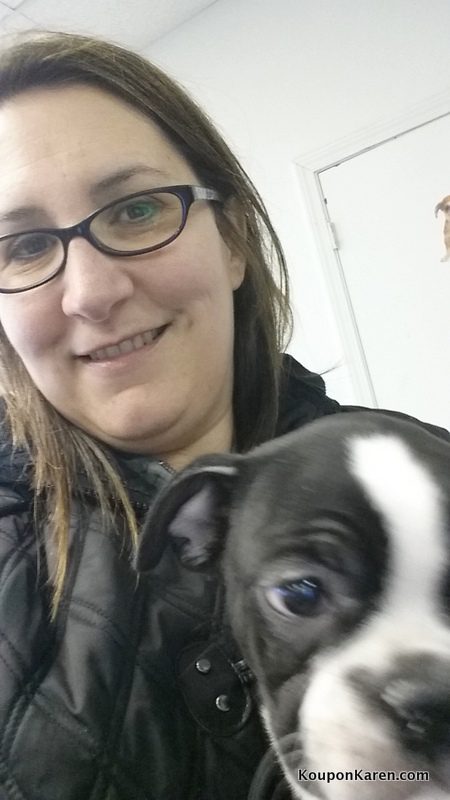 Isn't he cute?  This is his first selfie with me.
I can't tell you how many times I've Googled  "how to train a Boston Terrier _______"  or how to get a Boston Terrier to do ______"  or how to stop a Boston Terrier from doing ______" I've done so much reading up on them and have learned so much about taking care of and training dogs than I ever thought I would.  This has all be a huge learning experience for me and everyone around me.  I'm sure my friends are tired of hearing about him and what I learned he could do and what I want him to do.  He's totally consumed my days, however I love him so much that I don't mind!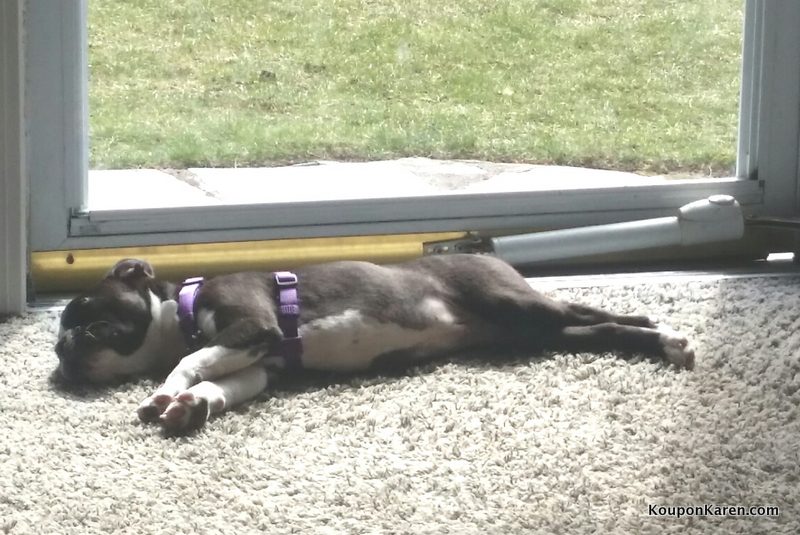 He's only 12 weeks old right now but he really is a quick learner.  Just since we got him (about 2 weeks) I've been able to teach him to…
sit
put his paw in my hand
go for a walk (I had no idea how hard this would be and we are still working on it)
go in his crate looking for a treat
walk out the front door (again, I had no idea he wouldn't just do this automatically!)
come when called
stop when I tell him to stop
and sleep in his crate, though he doesn't do this on his own we have to put him in there but he doesn't mind sleeping in there
pee on a potty pad when he doesn't have time to make it outside (it's not perfected yet)
pee outside
These things may all seem easy but when you have a puppy who hasn't really done anything on his own, they aren't easy tasks to do.  But with persistence he'll be doing a lot more in no time.  And I'll be a pro at this!
So now that we are dog owners, you'll see a lot more pet products on the blog and topics that pertain to dogs or Boston Terriers to be exact.  And of course pictures of our Max!